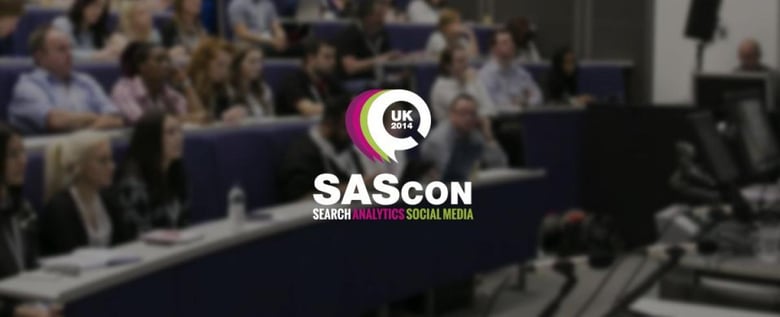 Our head of Marketing James Wilkinson attended the annual "Search & Social Conference" at Manchester Metropolitan's Business School. The two-day event included a range of speakers from the industry to discuss the hot topics currently in Digital Marketing.
Keynote speakers included Brett Tabke from Pub Con, Jeff Coghlan from Matmi and Andy Thompson from Iceland who delivered an interesting and humorous Q&A.
Some of James' highlights from the talks are below:
The Pay to Play talk was quite interesting; asking "Is paid search & social destroying Organic?. Stats revealing that you can only get page post visibility in newsfeed to 5-15% of people who actively like your page on Facebook now due to the Edge rank changes.
There was also a chat about how Opta Joe – a data company around sporting events, managed to gain phenomenal growth using Twitter and creating a very structured approach globally which worked.
Another topic debated was how SEO may not be a viable route for some start up businesses who want to target in a very competitive market place. It was discussed that brand building and relationships through Social Media would be a more reliable route for building a presence online before SEO, as ROI could be hard to prove for many years.
The social event on the Thursday was at Dog Bowl for the second year and as usual it wasn't long before the Jager-train appeared (This year more than once!)
The Friday was full of sore heads but the talks continued with my favourite of the day presented by Laura from Return on Digital discussing "13 things online dating has taught me about social media ROI" which was a truly entertaining and educating at the same time. There were some great examples, of which I cant repeat!
The last talk of the day was "technical SEO" which was more of a Q&A with the panel, about how others were implementing campaigns and issues people have been unable to resolve. This was quite interesting to hear about things which have happened and finding different ways to approach a solution.
Another really informative event, with some good insight, looking forward to Mini SASCon already!