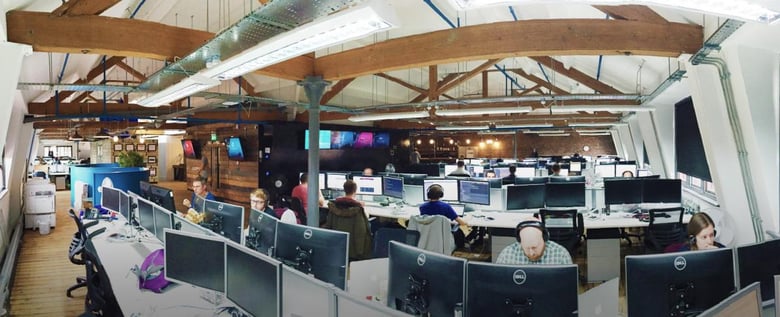 We're constantly striving to provide the best possible service for our clients, so we're pleased to announce that Leeds based UX and Drupal specialists Curve Agency has joined the CTI Digital family.
Over these last few months we've thought long and hard about who would be the best fit for us and add the most value. We've always been fans of Curve Agency's reputation for UX led web development and we've worked hard to secure a deal that allows us to also work with their extensive client list which includes Relate UK and Nationwide Accident Repair Services Plc.
Now that the news can finally be released we can't wait to work together and provide our clients with an even better level of service, as Curve's team bring with them over 30 years of experience with the Drupal platform.
This is just another part of our 2016 acquistion strategy, which has already seen us welcome a number of new members to the team since the New Year.
Along with our CEO, Nick Rhind, we'd like to officially welcome Managing Director, Peter McClory, and his team at Curve Agency to the CTI Digital family!
It's safe to say 2016 is shaping up to be a good one!
If you would like to discuss how we can help you, why not drop us a line? One of our Magento or Drupal experts would be happy to help.
Or you can follow us over on Twitter to keep up to date with our latest news and views.