Last weekend I attended my first ever Drupal Sprint organised by NWDUG.
My background with Drupal is slightly unconventional: as a newbie to Drupal, who only became aware of its existence just under a year ago, I've had a fast-track journey with the software whilst working at CTI Digital. I don't have an in-depth knowledge of the technical side of Drupal, but as I work in Marketing, exploring the history and culture around Drupal, I'm quickly becoming a bit of an expert. Therefore, attending my first sprint was a great insight into the world of Drupal.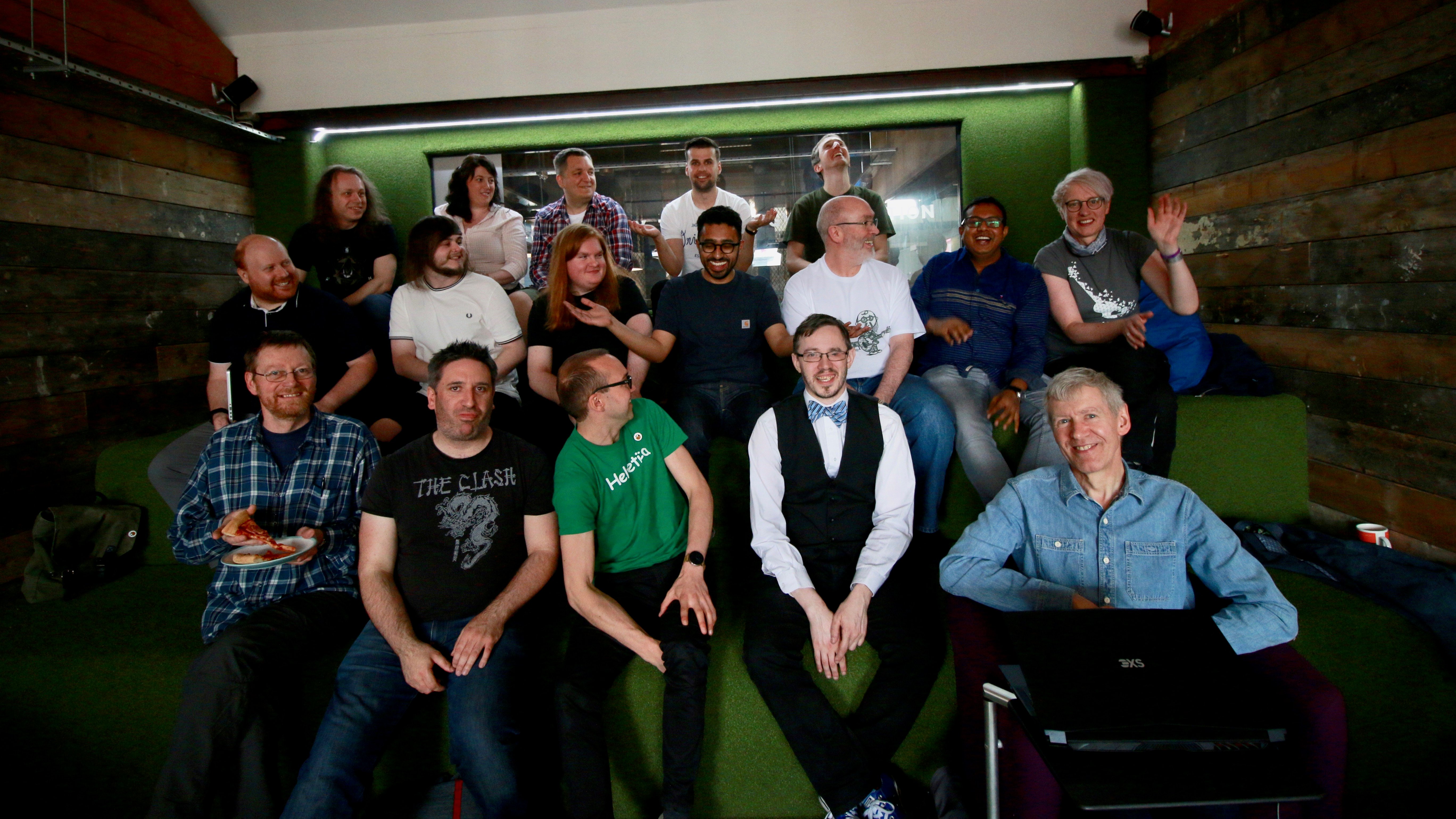 The May Sprint Team
The sprint was organised by NWDUG and we were happy to offer up our office space, as a large space with comfy seats and plentiful coffee is something always appreciated at a sprint. The space is actually open for anyone to use, so if you're interested in holding a Drupal event, please get in touch any time.
Here's what went on at the sprint:
9:30am
Everyone arrived, chipper and excited for the day. The first thing I noticed was how friendly and welcoming everyone was, even though I obviously wasn't your standard Sprint attendee. Coffee and some light bites were shared out before we headed to our event space, named 'The Garden', for the welcome brief, given by Phil Norton.
Phil talked us through what would happen throughout the sprint and took special care to ensure first-time sprinters were set up and knew how to get involved. There were also a few non-technical activities, for newbies like me to get involved with.

Phil's welcome address in 'The Garden'
10am
The Sprint begins! Those interested in doing some development discussed which issues they'd like to get involved with, then broke into teams and got to work. Again, I was delighted to see just how engaged all the first-time sprinters were; no-one was left confused or overwhelmed by the Sprint.
11am
A few of us broke off into a Case Study Workshop. Working in Marketing, I'm a big fan of a beautifully written case study, so we created a task force to review how we can encourage more members of the Drupal community to celebrate their work within the Drupal case study section. We used the AIDA model to break down the journey of writing a case study for developers and marketers. Then, we discussed the blockers and opportunities at each stage.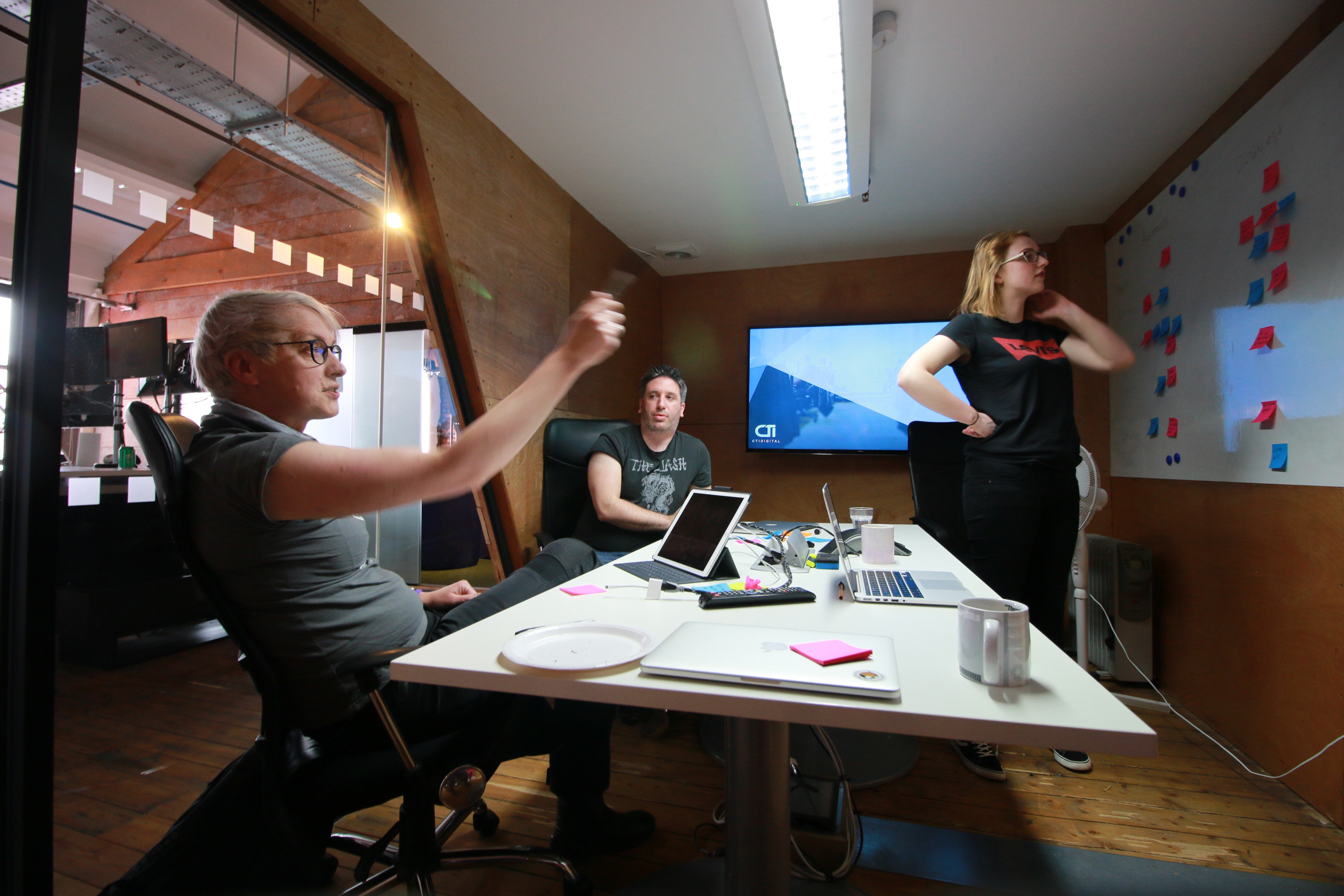 The case study workshop in full swing
Lunch!
Pizza and more pizza! After a busy morning everyone had a break to eat pizza, play pool, and socialise. Thank you to Access, for co-providing the pizza with us. There was also time for a quick group photo and an impromptu dance break, where a mini sprinter taught the developers how to do The Floss. Unfortunately no future 'Britain's Got Talent' winners were discovered, but everyone definitely enjoyed themselves!
The Drupal Floss
1pm
Back to sprinting: the developers resumed their issue teams and the second non-technical activity took place. Paul Johnson took video interviews, detailing the origin stories of how the attendees got involved with Drupal in the first place. Members of the sprint group discussed how Drupal has changed their lives, something that Rakesh recently delved into on our blog. It was inspiring to hear the developments of personal stories and journeys with Drupal.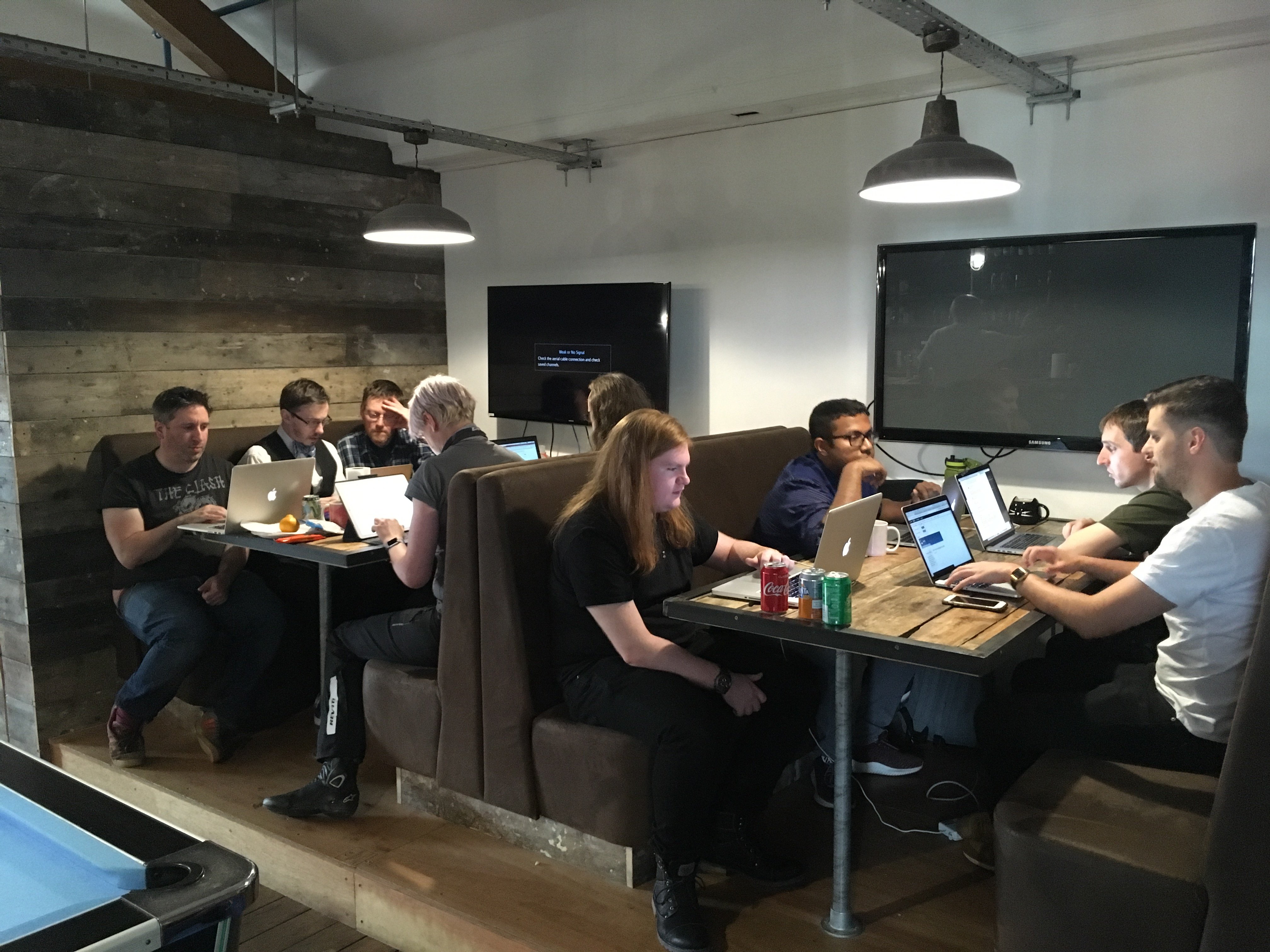 Post lunch sprinting
3pm
Before we knew it, the sprint was over! In summary: it was a brilliant day for technical and non-technical individuals alike. Afterwards a few of the group went for some celebratory drinks to soak up the success of the day.
What did we achieve?
There were a total of:
16 patches applied

5 were successfully reviewed and tested by the community (RTBC)

2 issues completely fixed.
Along with the open source contributions, we achieved:
A significant development into the accessibility of case study writing

The capture and documentation of the origin stories of multiple Drupal advocates
Special Thanks
Finally, I'd like to take some time to give special thanks to a few individuals on the day:
Our MVPs - Gemma Butler and Craig Perks
Gemma and Craig came down to keep the day running smoothly and it couldn't have happened without them. From first aid to countless other essential roles, Gemma and Craig really made the day what it was and we couldn't say thank you enough!
Rakesh James
Rakesh got the ball rolling for this sprint in the first place and was the driving force in helping it happen. Thank you Rakesh and hopefully this isn't the last time you'll be making something like this happen.
Phil Norton
Phil heads up the North West Drupal User Group and provided the community to form the sprint of such a welcoming and successful group of multi-talented individuals. So thank you Phil for such a great day!
And thank you to everyone else who attended;
Peter Jones

Des Fildes

Nigel White

James Davidson

Lesley Moreira

Tony Barket

Richard Sheppard

Phil Wolstenholme

Steve Hilton

Syed Huda

John Cook

Daniel Harper

Andrew Macpherson

Rachel Lawson (From The Drupal Association)

Craig Perks

Michael Trestianu

Paul Johnson

Andrew J
Interested in attending the next Drupal Sprint? Follow @nwdug and @CTIDigitalUK on twitter to hear about the next one.
.