The Prolific North Champions Awards recognise the organisations, teams and individuals putting the north on the map in the creative, technology and digital sectors.

Amongst tough competition, the agency came away with winning two of the night's biggest awards: 'Tech Team of the Year' for Nublue and 'Ecommerce Agency of the Year' for supercharged commerce!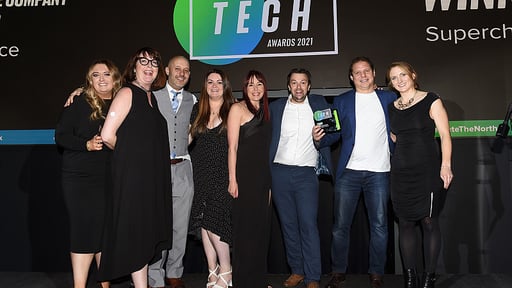 supercharged commerce was formed in July 2020 bringing together the ecommerce experts of CTI Digital and Nublue.
Our teams have worked incredibly hard to get to the positions they're in now, & to both be bringing home such big wins for the agency, in such a short space of time is fantastic!

supercharged took home the 'Ecommerce Agency of the Year' award and for a brand new brand that began less than two years ago, they were ecstatic with the result! Their team have worked consistently hard from the day they started & throughout the pandemic.
supercharged mandate is to provide exceptional ecommerce expertise for ambitious online merchants of all shapes and sizes.

Our brand ethos, and namesake, is to move fast, keep things simple, and ensure technology is used to support rather than govern. - Tim Edwards, Founder
Nublue came away with 'Tech Team of the Year'. For 16 years, Nublue has been the go-to certified hosting and support team for serious retailers.
Experts in cloud hosting, physical and digital infrastructure, we provide an optimised hosting stack that enables brands to grow as seamlessly as their technology runs.

Joining the CTI Agency in 2019, Nublue has continued to expand with a surge of new established online brands during the Pandemic.
Nublue are managed AWS specialists, offering Managed Clustered AWS solutions and High Traffic Magento Hosting. They provide hosting services across the CTI group of 6 specialist brands.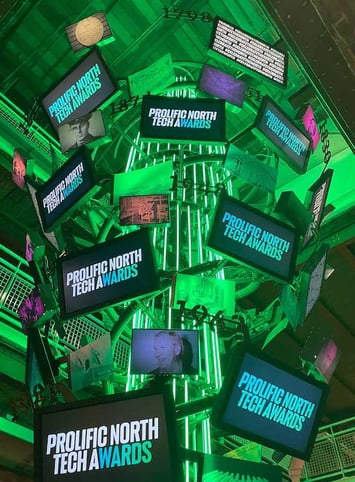 Throughout all the changes and challenges of 2020, we have continued to provide excellent service, as evidenced from our consistently high ratings on reviews.co.uk - 4.89/5 from 272 reviews, with a 97% recommendation rate (as of 27/10/21)

Reviews like this speak for themselves:
Nublue from initial engagement with the team understood our requirements swiftly and took full ownership of the integration project moving us seamlessly from a static server hosting environment to their AWS services. J Sandhu - Centresoft LTD
We're so excited to see what's to come in what's left of 2021 and make bigger and better moves throughout the agency in 2022.