We are delighted to have been named as winners at the Big Chip Awards 2018 for our omnichannel Magento migration for High Street TV.
This news comes after we recently picked up two trophies at the national RAR Digital Awards, for Web Development and Service Delivery. Continuing our winning streak, the Big Chip Awards celebrate projects closer to home; they are run by Manchester Digital, a trade association who aim to celebrate the lively digital scene in the North of England.
The awards ceremony, held on July 4th at Manchester's Hilton hotel, proved an excellent opportunity to network with our digital peers and to celebrate some of the year's stand-out technology successes. Our Marketing Director, James Wilkinson, and Jake Whitehouse, the Account Manager who steered the High Street TV project, proudly accepted the award.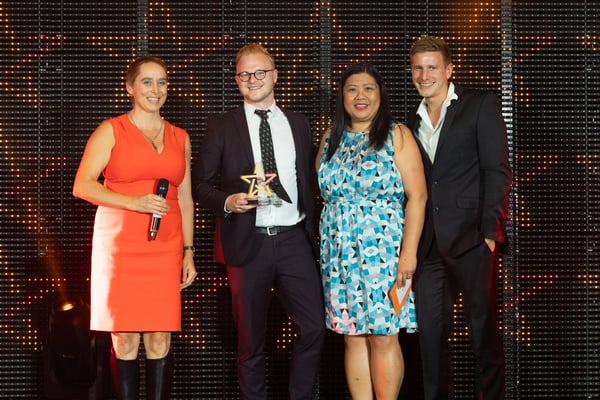 James and Jake collecting the Best B2C Big Chip Award- photo by Manchester Digital
High Street TV came to CTI to modernise and boost their existing commerce platform. Noticing changing consumer behaviour, it was important for the omnichannel retailer to stay ahead of shopping trends and to provide a premium customer experience. Since delivering a fully-integrated, powerful Magento 2 website, CTI continue to support and improve the High Street TV web presence, producing fantastic results. In the first year since launch, the newly optimised site saw a 186% increase in mobile traffic, boosting sitewide revenue.
This project was our first development using Magento 2, proving how we successfully embrace and master new technologies. It also marks our first Big Chip win; whilst we have been nominated in the past, taking home the prize this year reflects the continual growth and improvements of CTI as an agency.
High-profile acknowledgements from digital awards recognise our work amongst the industry's best. Fingers crossed that, like England's World Cup success, our winning streak continues; hopefully it's coming home!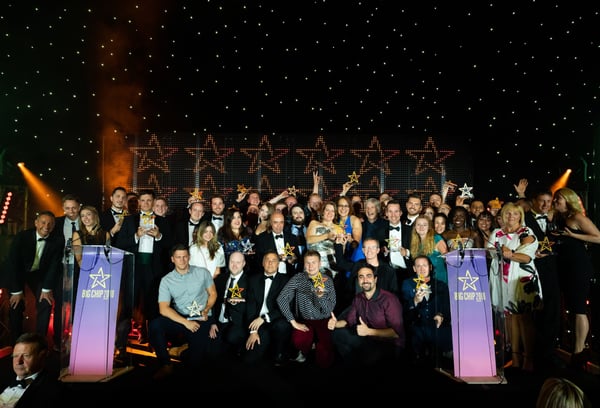 Amongst some of the best: the Big Chip 2018 Winners - photo by Manchester Digital
See the work that went into the award winning project in one of our case studies. Or speak to one of our experts for more information on how we could help you deliver award-winning work too.