CTI Digital, a leading full-service digital agency based in Manchester, has been appointed by the Crown Commercial Service (CCS) as a supplier on its G-Cloud 13 digital marketplace and Digital Outcomes 6 framework.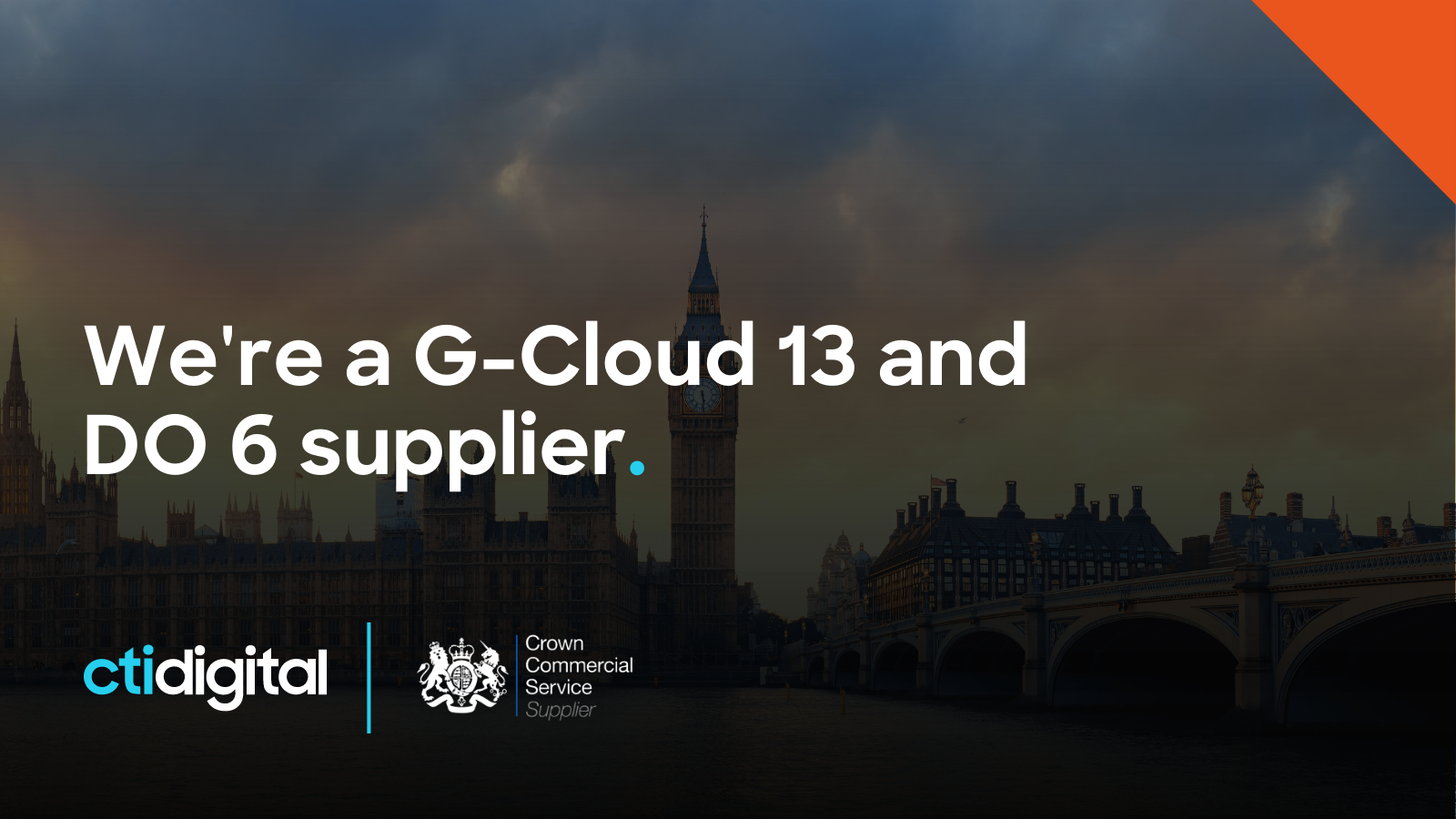 The G-Cloud 13 will replace G-Cloud 12, and the Digital Outcomes 6 along with Digital Specialists and Programmes will replace Digital Outcomes and Specialists 5. With CTI Digital continuing to provide bespoke solutions, cloud hosting, cloud support and cloud software services to UK government departments and other public sector organisations.
This collaborative framework will enable suppliers to deliver various digital services to central government departments, public bodies, local authorities and NHS departments to optimise services and solve complex business issues.
CTI Digital has been appointed due to its extensive experience providing exceptional digital solutions that deliver measurable outcomes for public sector bodies, including notable organisations such as British Council, Arts Council England, Royal Navy and more.
The agency has long been established within the UK public sector Crown Commercial Digital Marketplace, appearing on past frameworks for multiple G-Cloud iterations (5, 6, 7, 8, 9, 10, 11, 12 and now 13) and DOS releases (3, 4, 5 and now 6).
Steve Gale, Group Commercial Director at CTI Digital, said: "We are delighted to continue our work on the G-Cloud and Digital Outcomes frameworks enabling us to continue to deliver innovative digital cloud solutions, including bespoke solutions, cloud software, support and hosting to public sector organisations across the UK."
"Being appointed to the frameworks for consecutive years is a testament to our continued commitment to bringing our expertise and experience to enhance efficiencies, boost innovation and reduce complexity through our deep understanding of the unique requirements of the public sector."
G-Cloud 13 will run for 12 months from 9 November 2022 with an option for the Crown Commercial Service to extend the agreement for a further 12 months following this date. For more information, please contact us.