Through Continual Development, we implemented a new flexible, modular component-based CMS. This provides more control for the content managers at Arts Council.
Drupal's modular content management system utilises paragraphs that allow editors to create text, input images, embed videos and more. The component-based design removes barriers to entry for contributing to the website. It also removes the need for coding knowledge when editing content on web pages, and reduces dependency upon developers, allowing clients to keep publishing in-house.
With Drupal's native support for capturing content in a structured manner through Content Types, we incorporated fields tailored to suit specific needs. We created Content Types for the new Landing Page and Homepage, with the later addition of a Blog Landing Page.
These provided the skeleton for a basic page, including elements like: title, introduction and URL. Beyond that, we provided the ability to assemble pages from a set of available component styles. With these templates, content editors can 'build' compelling and interesting pages, whilst maintaining consistent brand integrity.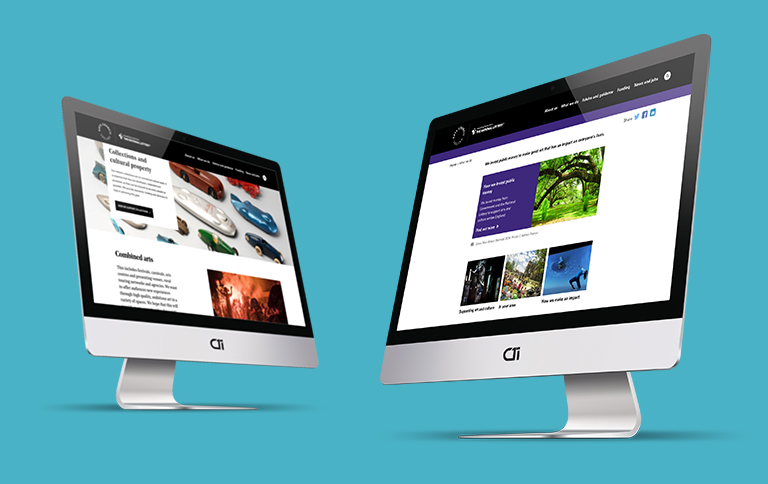 The components we created were:
Home Page Gallery
Showcase
Double spotlight
Featured content
Full Text
Header
Navigation Spotlights
Navigation Spotlights List
Quick links
Slides
Spotlight element
Each component type can be added to a page any number of times, in any order. Additional components can be developed in the future as the organisation's content requirements adapt and change. These guides help content editors to publish in-house, while complying with accessibility and usability standards almost subconsciously.