Having established what the universities goals were and creating personas for stakeholders and the students themselves, we'd prepared ourselves for the next stage of the project; to vision, design and prototype some potential solutions.


Process of designing, prototyping and validating
We'd built up our ideas and hypotheses as each research part was delivered. Sketches were doodled, and low-fi wireframes shared amongst our covid-sheltering team. We learnt, along the way, how to work remotely but together. Even low-fi doodles could be remotely tested with video call one-to-ones with students.
As we went along, we worked up wireframes for mobile devices to build in an equal quality of experience; mobile was where most students would start their research, after all.
Brand
Durham's branding had been updated a few years previously and applied to their existing website, but we thought there was an opportunity to implement those guidelines in a far more modern and vibrant way that was more likely to appeal to students. Durham has a long and established history, but that didn't mean it couldn't look modern by using combinations of more saturated colours, within the guidelines, and making further use of the graphic 'tapestry' devices.
Design systems
We expressed our new reinvigorated visual approach in our design system for Durham's website. Producing static designs for every page of the website wasn't an efficient use of budget. Design systems can provide more flexibility for clients and ourselves by building a system of interchangeable components that can be combined and recombined to create the web pages you want — and the pages you don't yet know you need. Like lego bricks, if you have suitable shapes available, you can build anything you can imagine.
For us, especially at this stage, having a flexible design system allowed us to reconfigure and hone our designs whilst sustaining consistency and creating a universal visual and experience language. We weren't distracted by having to design new components continuously but reuse components where applicable, only building new pieces for the design system overall — making the design system more robust and adaptable as we went.
Prototyping — making it real
From the outset, we created low-fidelity prototypes to test our hypotheses with users and groups. With many of the research parts coming together, it was time to produce a high-fidelity prototype. This would be the clearest example yet for users and stakeholders of what it looked like and how it might work.
Again, we used Figma, although we may have pushed its capabilities a little too hard at the time. You can see the prototype here, assuming you have a fast computer and broadband connection.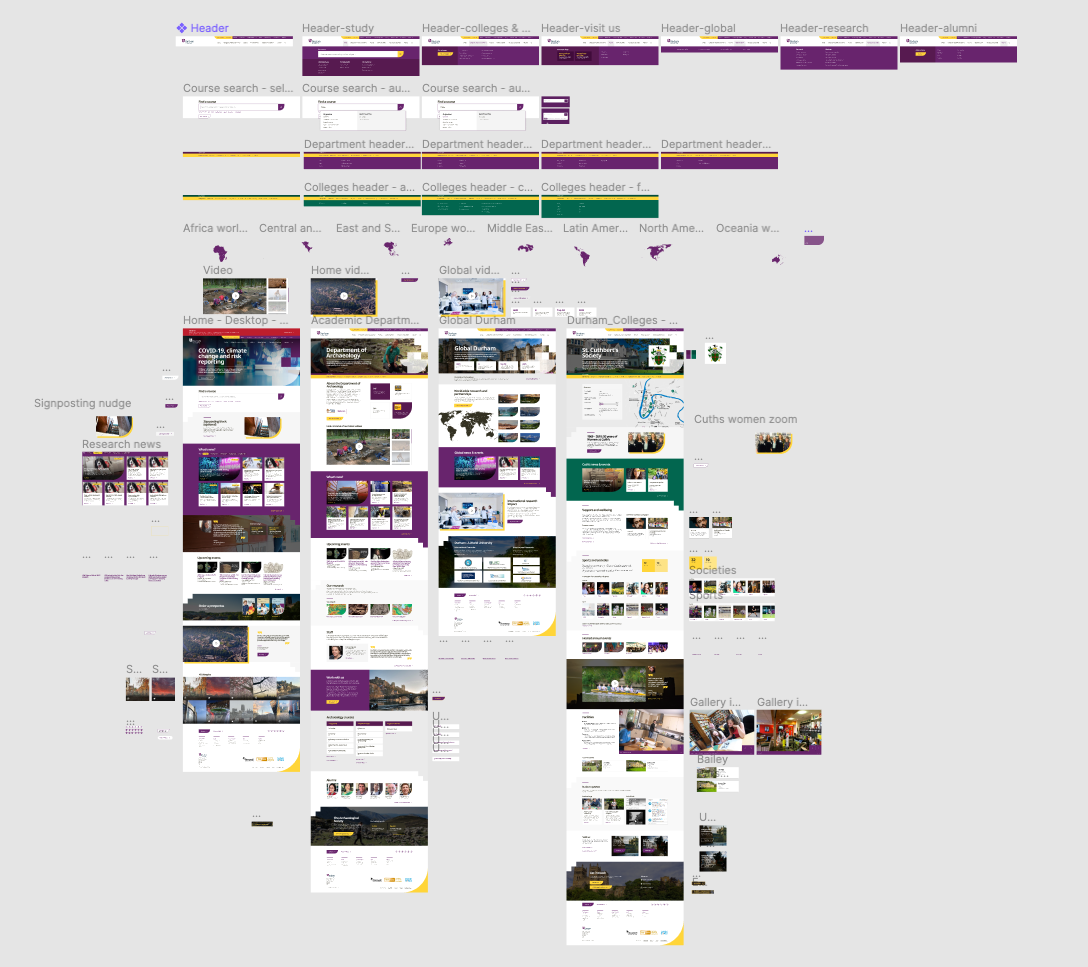 This prototype demonstrated and assured stakeholders, some of whom may not have been able to visualise the end piece, exactly where the website was going. It also provided the last chance for feedback before beginning the more complex task of creating an HTML, CSS and Javascript working prototype.