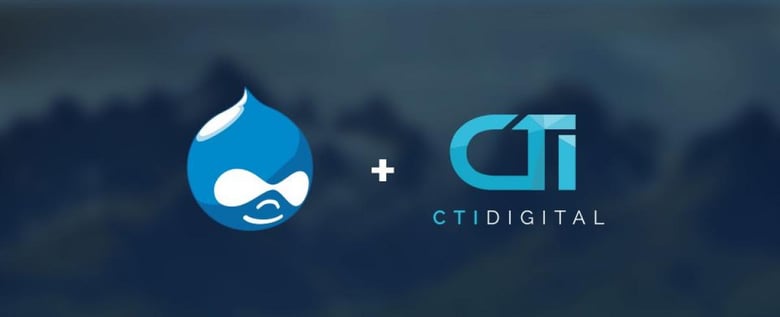 Ever since our recent appointment as Design Partner for DrupalCon 2014 everyone at CTI Digital has been bursting with pride. Recognising this huge honour the entire team is poised to pour energy into the project and help ensure Drupal achieves new heights.
Rik Hopkinson, CTI's Creative Director, has worked feverishly to develop the conference branding. Consulting Austin based Diana Montalion Dupuis and Tim Hamilton we've gained valuable local insights. The big reveal was made live on stage in front of a record-breaking audience at DrupalCon Portland.
Our front end team including Matt Smith, co-maintainer of Omega Theme, have carefully crafted the DrupalCon Austin holding page. Naturally, this is mobile first, responsive and inevitably contains a few Easter eggs (try view source!). Suresh has been busy hacking JavaScript …. Notice the bats hanging, blinking under the bridge. Austin is home to the world's largest urban bat colony.
Taking inspiration from Dale Whistler's Night Wing, a famous sculpture in the city, after dusk Austin time witness the page swarm into life. Not sure when this is? Follow @DrupalCon and you'll receive a notification.
By now every Drupalista in Portland has with them our limited edition DrupalCon Austin bat stickers and plans to join us in spreading the word about the conference. This is just the beginning, DrupalCon Europe is yet to be announced and we will be producing for this conference too.
Not only shall we be responsible for all the printed materials, signage and web site design, we expect to contribute heavily to Conference Organizing Distribution (COD) which powers DrupalCon sites. It's going to be a significant year for CTI Digital, and for DrupalCon too!
In the spirit of Open Souce we'll be contributing back and sharing along the way, starting with a blog next week describing how Matt and Suresh animated the bats.