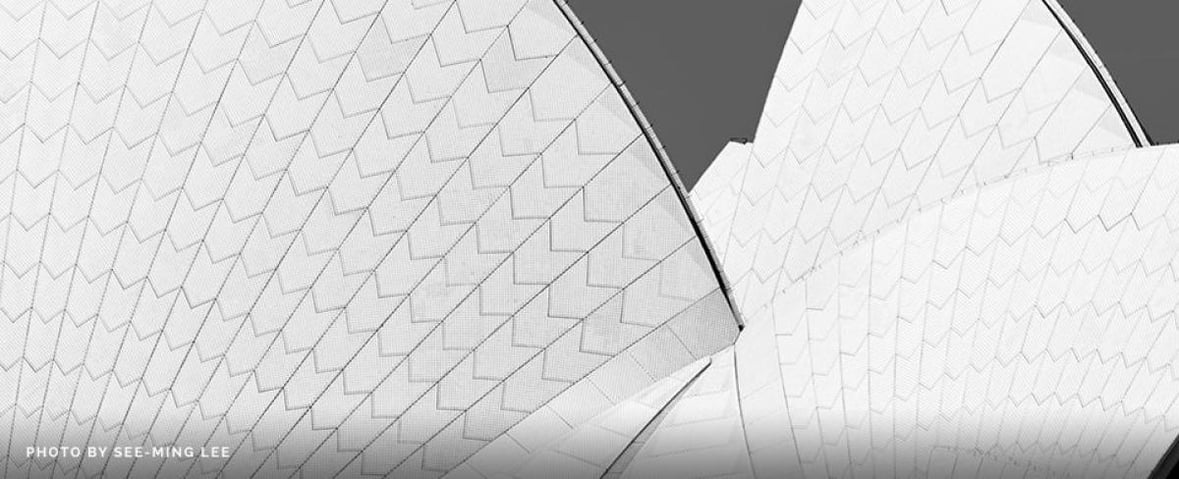 Despite the talks only happening whilst most of us slept - fantastically - you can already watch all yesterdays DrupalCon Sydney session talks! At CTI we're going to be working our way through these over the following days but here's brief summation DriesNote.
Do Well, Do Good
Dries highlighted some important sites across the world which have found sucess using Drupal in 2012. During the chaos of Superstorm Sandy, the Metropolitan Transport Authority (responsible for New Yorks public transport) were able to use their new Drupal site to send out important information to large number of people from remote locations (mobile phones ect) while other sites had gone down! The MTA received a lot of praise for the role the played during the storm - go Drupal!
In Australian Stand Up To Cancer is one of the biggest fundraisers for cancer - raising £7m in a day! Closer to Sydney Dries demonstrated the Australian Law Reform Commission site as an example of how Drupal is helping government change the way they work, allowing citizans review proposals for national laws. Al Masry was vital during the recent political events in Egypt, giving independent journalists a platform to inform others of what was going on and where!
Finally We The People, The Whitehouse petitioning platform has allowed US citizens to have their say - where any petition with over 25,000 signitures would receive an official government reply. Thankfully the US government decided to reject calls for the development of a deathstar, but at least their voice was heard! All this shows what an import role Drupal is playing all across the world!
Update on Drupal 8
Dries ran through some of the cool new stuff we can expect in Drupal 8, some of the key points were;
Web Services - added Symfony to core to improve the web services support. Easier to integrate with 3rd parties. Make it easier to build native apps. Easier to build Drupal2Drupal integration.
Authoring Experiences - Mobile improvements, Bartik is responsive. The tool bars are responsive, and new navigation for mobile. In place editing, clicking on content to edit it. WYSIWYG is in core. Redesign content editing, now 2 columns (looks pretty good), and is responsive.
Site Builder Improvements - Splitting back end to reflect different between content and configuration. Configuration will live in files so easier to export / migrate, show diffs and be able to roll-back. Views is in core - as the most popular contrib module it made sense. Views has been re-written, using Symfony best practices. Moving some previously hard-coded displays into views in core.
Multilingual - Different approaches to multi-lingual, particularly within configuration.
More than 4,700 patches by over 1,000 contributors so far.
Feature freeze Feb 18th, Code freeze July 1st. Release end of 2013 (or whenever its ready).
State of Drupal, looking forward
Drupal is powers over 2% of all websites, but where do we go next? Dries thinks we can aim at 10%! Drupal needs to be aiming big, the biggest infact. We want to see Drupal running the largest e-commerce, the largest government, the largest technology and the largest news sites.
So what is it that's holding Drupal back from having the biggest sites run on it? Big sites need complete solutions, specifically Content, Community and Commerce - in the future we hope Drupal can consolodate all three. The name of the game is no longer Content Management, its Web Experience Management. Dries used the drupal.org site as an example of the experience they are looking for for users. Attract -> Engage -> Influence -> Convert -> Retain.
How can we do this?
Better integrations
More startups
Larger agencies - most of Drupal is built through client work - bigger client projects require bigger agencies.>
Whats in it for me?
We get to work on what matters
Bigger projects
We'll do good.
How can I help?
Make drupal 8 the best yet.
Build more Drupal startups
Grow bigger Drupal companies
Create better integrations
Embrace the elephants (embrace larger players).
Our Drupal Director Paul Johnson is part of the Global DrupalCon Team, as such we have our fingers firmly on the pulse at Sydney. We'll keep you updated as things proceed.
In the meantime you can view all of the other DrupalCon Sydney talks here, let us know below if there's any that really stand out for you!