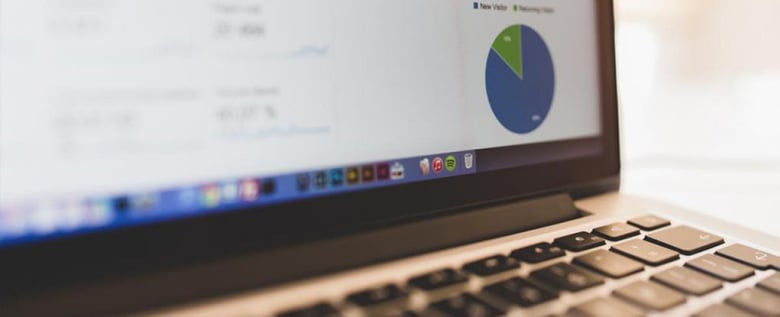 Have you noticed that the phone has stopped ringing? Are online orders not at their usual level?
It is possible that your website has been hit by a Google penalty (or 'manual action').
These are often imposed for breaking the Webmaster Quality Guidelines and can result in a potentially harmful decrease in traffic from search engines.
Identifying the issue is the essential first step to successful penalty removal.
One – Google Analytics
Has there been a notable downturn in enquiries or sales? If so, it's time to check your analytics platform.
If you already have Google Analytics installed, this is incredibly easy, as you simply choose 'Organic Traffic' as a Segment in the Audience Overview.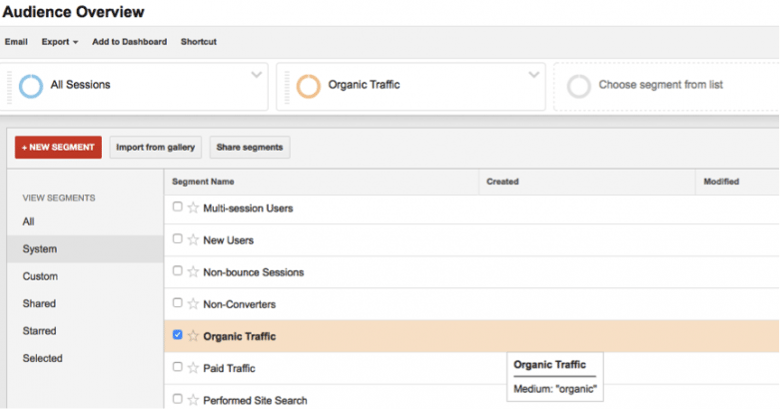 Select your date range in the top right of the screen, using a large enough sample period to notice any significant changes.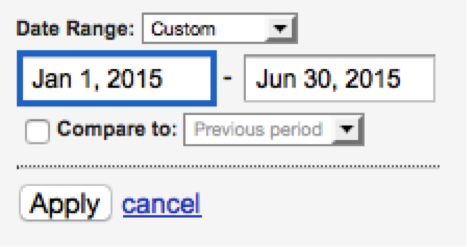 Is there a noticeable decline in your organic traffic represented in the graph?

If so, it's very possible that a manual action has been imposed on the domain. Of course, organic traffic dips could merely be seasonal, so it is important to analyse as much data as possible and gather information from other sources.
Two – Searchmetrics
Searchmetrics is an award-winning SEO platform. If you are seeking for a quick confirmation of your current visibility in search engines then simply enter your domain name:

You will be presented with a visual representation of your current visibility in Search Engines. If you have not made any significant on-site changes, a drop in this graph could possibly represent a newly imposed penalty.

Three – Google Search Console (Webmaster Tools)
The easiest option to assess the health of your domain is to check Search Console (formerly known as Webmaster Tools). This will definitively inform you of any manual actions and should be the first port of call if you have Webmaster Tools already set up.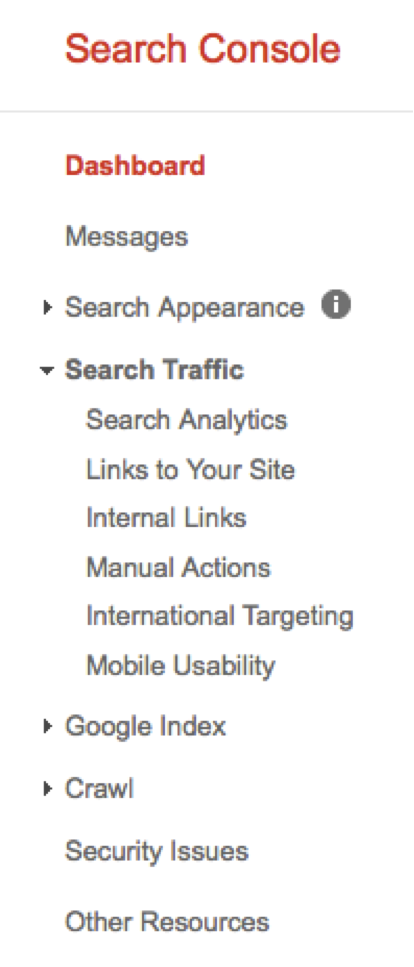 Under Search Traffic is a section marked 'Manual Actions'. Click this to discover whether Google have sent a notification through for an imposed penalty.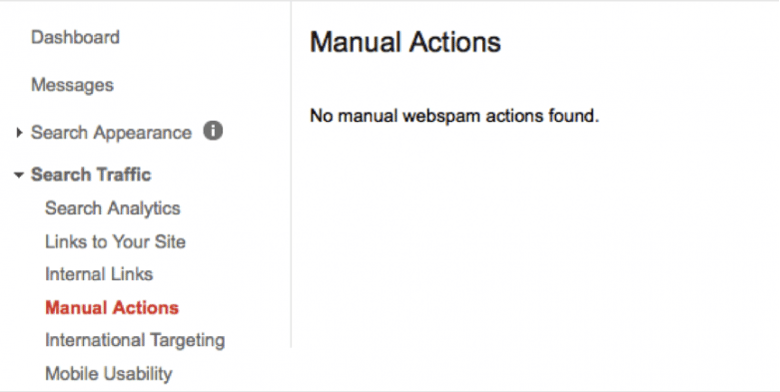 This will inform you whether or not a webspam penalty is in place, as well as the severity, with limited information and samples of any links found to be outside the Quality Guidelines.
This is also where you will eventually submit a reconsideration request once appropriate actions have been taken to remove the offending links.
Have you been hit by a manual penalty? Get in touch with our SEO team today to discuss penalty removal.