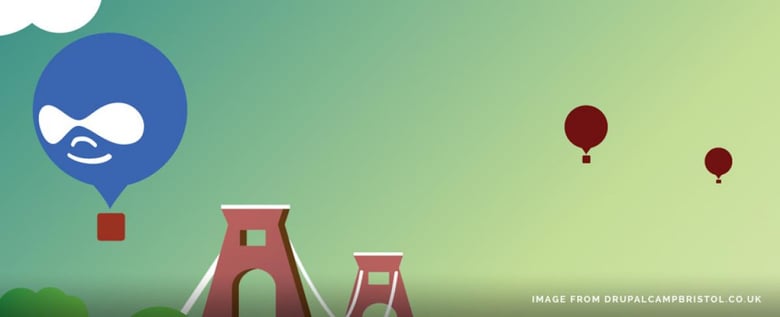 Reinforcing our continued commitment to Drupal, this summer we're sponsoring two key DrupalCamps.
July 3rd – 4th will see us heading to DrupalCamp Bristol, the first ever large-scale DrupalCamp to be held in the South West, which is testament to the ever-increasing popularity of Drupal.

As well as support through sponsorship, our Drupal Director Paul Johnson will be presenting during the Business Day. This will be another great opportunity for Drupal companies, users and designers to get together and network, whilst learning about ways to work with Drupal.

Another 'first edition' event, DrupalCamp North, will take place from July 24-26th in Sunderland. Bringing together Drupal users and developers from across the north of the UK, this DrupalCamp will be led by the North East, North West and Yorkshire user groups.

The inaugural 'North' event promises to be fantastic, with a full schedule of sprints, a Business Day and Camp with 27 sessions, a games room, Bofs, a fly past by The Red Arrows (as it's the same weekend as The Sunderland Airshow) - all rounded off with a hog roast on Saturday evening.

We've always enjoyed getting involved with the Drupal community and its great to be able to 'give something back' by helping to support events such as these. With our Drupal team continuing to grow and no sign in a let up in the demand for Drupal, we'll continue to play our part in ensuring the success of the Drupal project.

We hope to see as many of you as possible at these events!