Appointment to the featured case study section on the homepage of Drupal.org is the reserve of projects having the highest standard and global significance. It is with great pride we are delighted to announce our delivery of The Digital Transformation of london.gov.uk has achieved this prestigious accolade.
London's City Hall were inspired by the digital transformation of gov.uk and adopted the principles of The Digital by Default Service Standard. The project, which spanned 18 months, was a collaborative effort between 5 different organisations.
It provided a perfect opportunity for our team to exert their technical prowess, implement a new service which is interactive, easily accessible and relevant to most, if not all, of the 8.63 million people living within the city of London. The new site has been hailed as a great success by the GLA, the people of London, and Mayorwatch.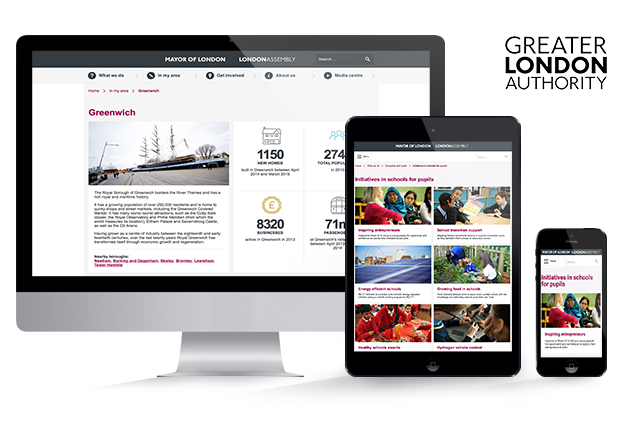 "The new site couldn't have happened without gathering together with great partners, and taking advantage of the many cloud and agile capabilities that Drupal has to offer. We've achieved big cultural change not only on our site, but also in our organisation." - David Munn, Head of Information Technology at Greater London Authority
You can read in detail about how we delivered the project within the case study on Drupal.org.