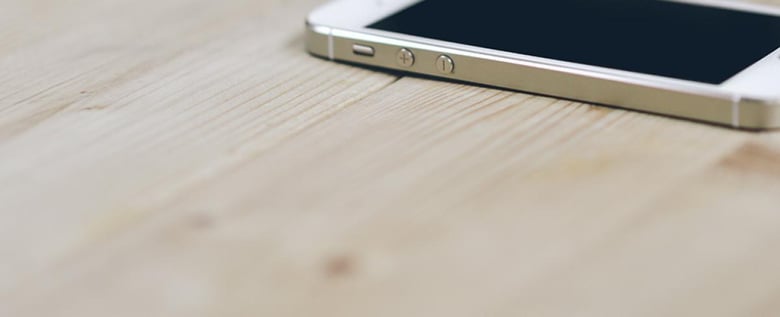 With 2014 already a distant memory, it's time to start looking at the upcoming trends for digital marketing in 2015.
Mobile, mobile, mobile
Mobile has been one of the biggest growth areas in digital marketing and ecommerce for the past five years, but 2015 has even bigger things in store. With technology evolving each year it provides new challenges and opportunities for brands to reach their customers.
In 2014 we saw an increase in the adoption of more powerful devices with much bigger screens due to the release of the new iPhones. Apple finally joined the crowd, increasing the ease of browsing on their mobile devices with their larger, higher resolution screens to match competitors like Samsung and Google. This year, we expect mobile browsing to account for at least 50% of all web traffic, really enhancing the mobile first approach. Let's not forget about desktop though, it's still the highest converter and responsive sites should focus on those browsing on larger desktop screens as well as a mobiles and tablets!
Mobile Payments
In 2014 payments via NFC or Apple Pay became a reality, but not quite a phenomenon. 2015 will see more innovation with these technologies and people starting to use them. The Royal Bank of Canada is already trialling ECG-authenticated micro-payments where a Nymi band is worn and recognises the wearer by their heart rhythm, allowing them to make payments with it. This is similar to mobile payment or contactless cards, but more secure and may prove to be an attractive approach for many retails and their customers.
iBeacons is another technology we'll see more of in 2015, giving online retailers more opportunities to connect with their customers. Regent Street shops used the technology last year with their app, which allowed consumers to opt in to receive offers as they walked past certain shops. It will be interesting to see what companies do to make this more interactive and avoid abusing it.
SEO
It's no surprise that mobile has started to have an effect on SEO. It is however, quite surprising that many big brands still don't have responsive sites, which will start to have an impact on their rankings this year. We only need to see that Google are launching features such as the 'mobile-friendly' tag on search results to prove this.
With 2015 expected to be the year when mobile search overtakes desktop search, it's definitely time to take it seriously.
Wearable's and the around the home
Wearable technology didn't really take off in 2014. However, with Apple joining the crowd later this year, more people are expected to adopt the technology, further changing people's purchase and browsing habits.
The annual Consumer Electronics Show (CES) took place on January 6 - 9, showing off some weirdly wonderful gadgets, including many smart products for around the home. From self-watering plant pots to a bike pedal that tracks your fitness and location, to accessing Twitter on your fridge, we're beginning to connect every device we own to the web. A lot of these are pointless, however it highlights the opportunities for future growth for technology around the home.
We've already seen more and more products around the home linking with Nest, the smart thermostat and smoke alarm company, which was acquired by Google. With developments such as smart watches that unlock cars, itís an exciting time to be in the industry.
If you want to learn more, download our free SEO Myths guide: