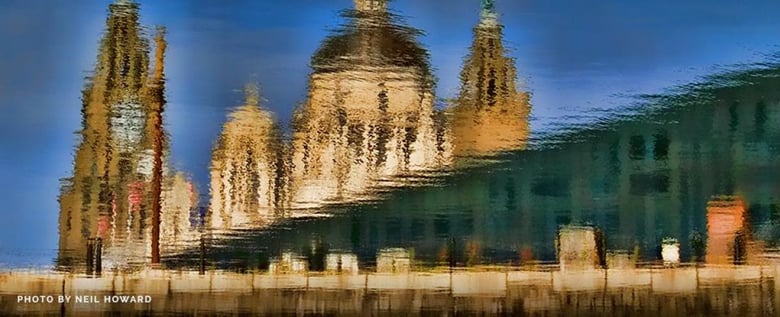 On July 8th, in keeping with our commitment to be ahead of the curve when it comes to the latest marketing techniques, we sent our marketing team off to the Inbound Marketing UK conference in sunny (ok, so maybe it rained a bit!) Liverpool.
It's the only such event in the UK that's solely focussed on discussing the latest inbound marketing theories and tactics, so do you really think we would've missed out!?
Over 250 other marketing professionals joined us at the event, where speakers had come from global corporations such as Google and Microsoft as well as UK based businesses such as Asda.
The highlight of the day was a rousing keynote speech from the New York bestselling author and entrepreneur, Gary Vaynerchuk, who had the audience in fits of laughter with his electric presentation about how best to use social media.
Here are some of the things we learned on the day that we thought were most important (and you might want to know, too!)
Encourage your customers to be your brand ambassadors online (Asda)
Its time to think global and look outside the UK for new business opportunities (Google)
You'll gain a competitive advantage by doing things differently to everyone else (Hubspot)
The average customer is exposed to 30,000 marketing messages each day – you need to find a way to cut through the noise (Adobe)
To get people to remember you you've got to tap into their emotions – pain and pleasure are the biggest motivators (PH Creative)
If you want people to share your content online, you have to think about how sharing it will make them feel (Oxfam)
Use nostalgia to tap into peoples emotions (Microsoft)
Don't talk about yourself, talk about your customers! (PH)
To get to your customers, you need to spend time targeting them where they spend their time – social media! (Gary Vaynerchuk)
The main focus of the event was to highlight the growing importance of social media within marketing, and to expose the best ways to take advantage of the environment in which, lets face it, more and more of us spend our spare time!
The key focus going forward is clear; that we need to involve our customers more and more in our marketing by tapping into their emotions, thinking outside the box, and (it seems obvious!) targeting the right people. At CTI, we've got the tools available to help you achieve this, so why not drop us a line and find out how we can help you?