The eCommerce Show North is the largest ever gathering of eCommerce companies outside of the capital, with over 2,400 visitors, vendors, and suppliers. We were one of 106 businesses proud to be exhibiting at the event that we think will become the ultimate eCommerce show in the North for years to come.
What happened?
There were 5 theaters providing talks from industry leaders over the two days. Including one from our own Ecommerce Director Ian Cassidey, talking about Checkoutless Commerce - Magento Stage Wednesday 11am.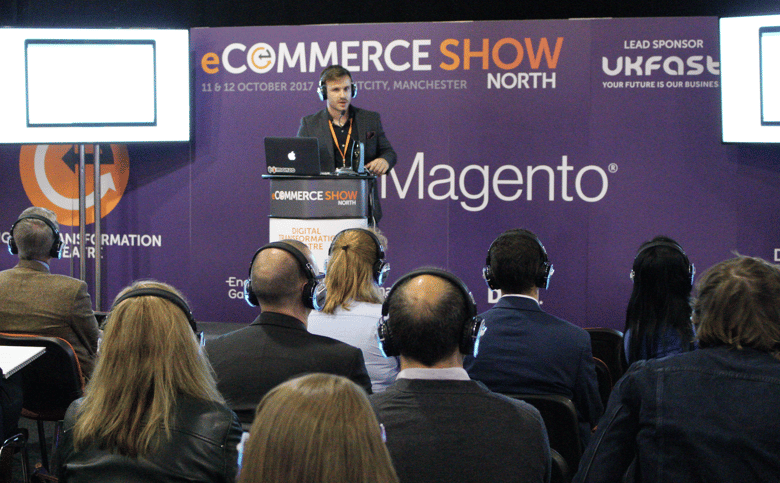 We were also hosting talks on our own stand throughout the day on some key topics we get asked most from our clients. Here was our agenda:
11am - Getting insights from your data faster with Google Data Studio
We will show you how to set up a live dashboard using Google Data Studio, A free new tool from Google which can pull in Google Analytics, Webmaster Tools, YouTube and other data all in one place so you get insights faster and make decisions on how to improve your marketing.
12pm - Mobile first for SEO, what you need to know
Google's algorithm will soon be switching to mobile-first. Is your site ready and what does this mean for your traffic?
1pm - Check out your checkout: quick wins to improve conversion
Ian will be addressing the big changes in commerce at his talk in the Magento Theater. At 1pm, back at stand 50, he'll be sharing the most effective short term changes you can make to your checkout process to increase conversions and average order value.
2pm - 7 tips for running better Google Shopping ads
Google Shopping campaigns are a powerful way to get your products in front of consumers,specially as we get closer to the holiday season. Still, they might be relatively new for eCommerce advertisers. This talk focuses on tips to help you get your Shopping campaigns in the best shape.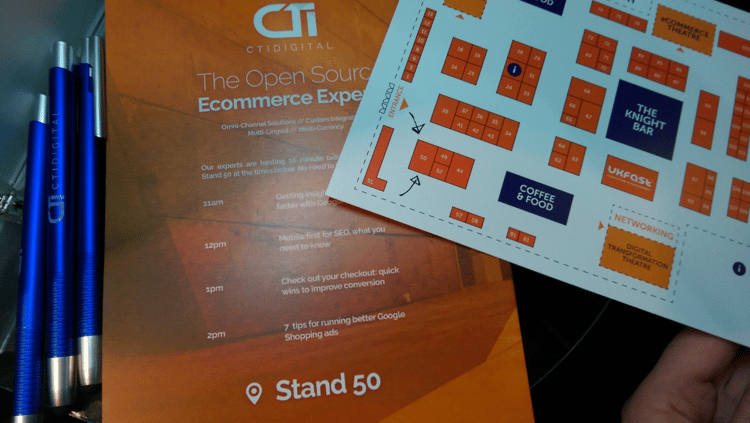 Our own Jonathan Ward also took part in a webinar about security and GDPR hosted by UKFast. You can read about his thoughts and the implications of GDPR on our blog post - Data Protection and GDPR.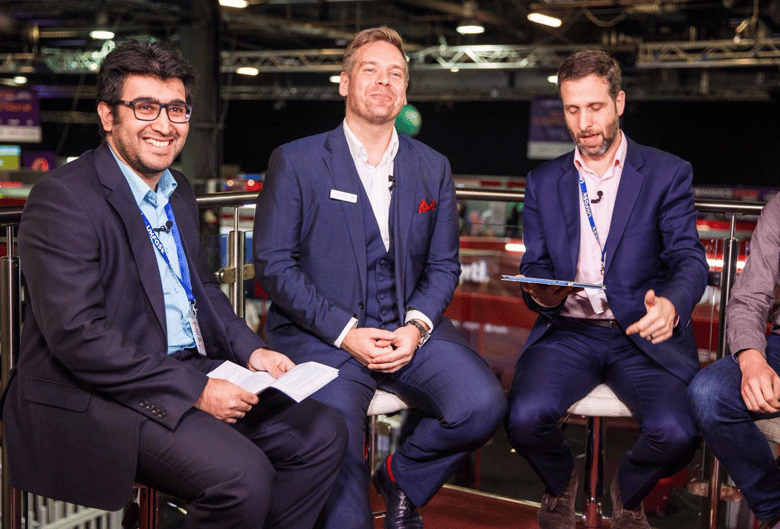 Who was there?
Our experts were there to answer any questions and provide advice for all the businesses attending. We also had members of our eCommerce team ready to discuss everything from the correct platform for your business, to magento 1 to magento 2 migration.
Members from our Marketing and Drupal teams were also available to discuss everything tech related and find solutions to visitors business needs.
We were all at stand 50 all day right by the entrance, and were quite possibly the most colourful stand there. We even had our comfy sofas for everyone to rest their feet after walking round the show all day... because we're thoughtful like that.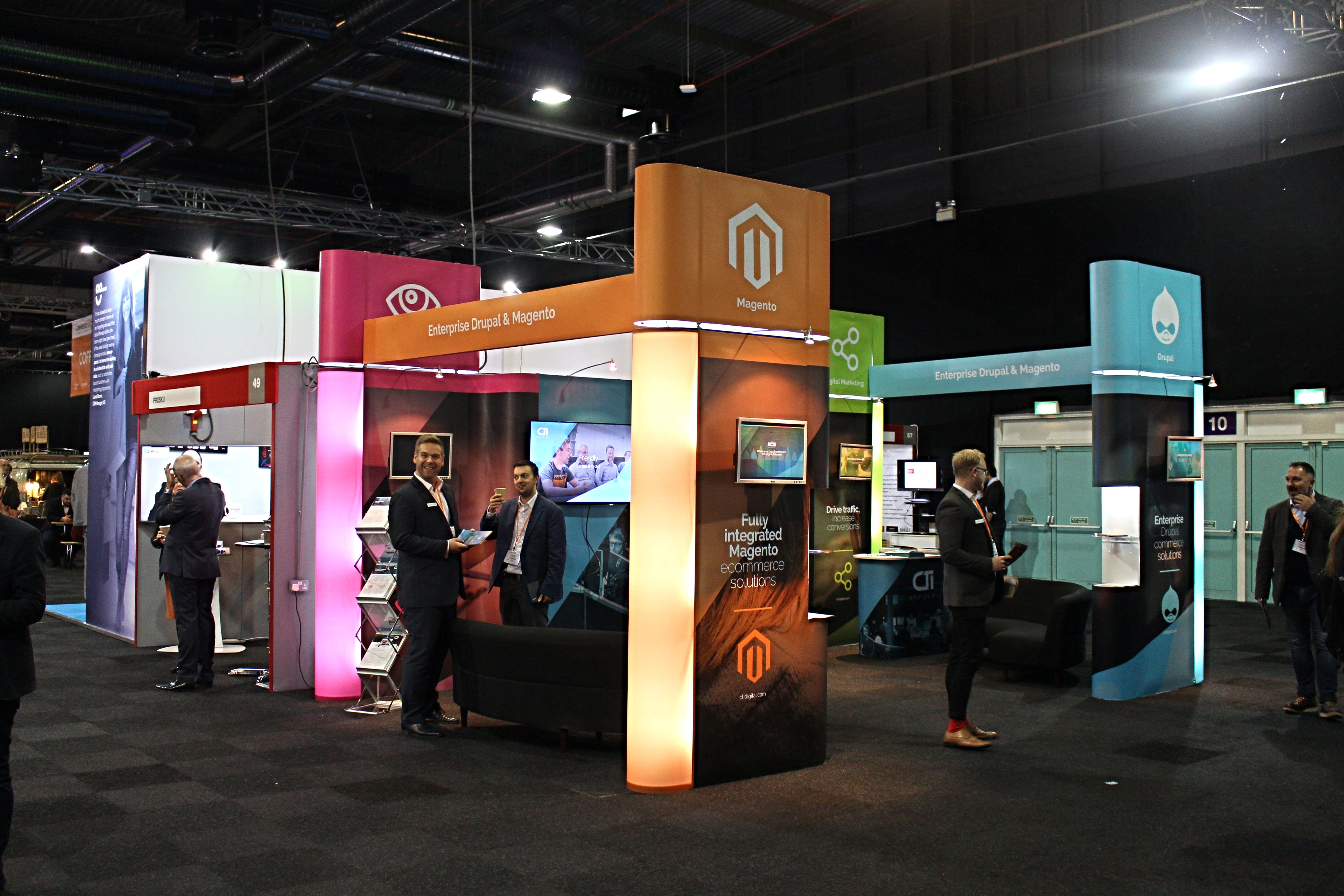 We thoroughly enjoyed the show and enjoyed meeting so many people. Please follow us on social media through the links at the bottom of the page to find out about future events we're attending.