CTI Digital, backed by Private Equity firm LDC, is fast becoming the UK's leading end-to-end digital agency through a combination of organic growth and acquisition. Due to this high rate of growth, the new role of 'Director of Customer Experience & Acquisition' has been created to bring together a number of the firm's capabilities in one department to better serve clients.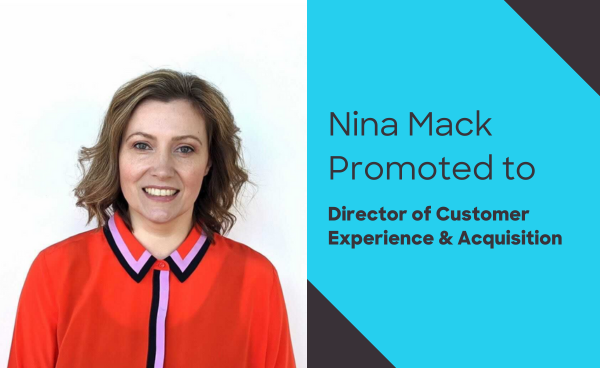 As Director of Customer Experience & Acquisition, Nina will focus on seamlessly integrating the UX, Strategy, Performance Marketing, Creative, and Brand Communications teams. These capabilities, when combined with CTI Digital's pedigree in website build, hosting and ongoing support & optimisation, allow the firm to provide clients with a set of combined capabilities that maximise the potential for digital & commercial growth.

In her previous role, Nina was Founder and Managing Director of the digital Conversion Rate Optimisation (CRO) and UX agency 'Worship'. Worship was acquired by CTI Digital in March 2021. Since joining CTI Digital, Nina has been instrumental in jointly leading CTI's Strategy & Experience team with Matt Smith.

Commenting on her appointment, Nina said: "We are making this change because we recognise that joining the teams responsible for experience design, performance marketing, brand strategy & communication services together means we can develop and enhance the service we offer clients.

Whether it's increasing online sales or enquiries, or improving user experience by gathering deep user insights or increasing relevant traffic or building brands through social media engagement, we know it's when we bring these services together using a cross-disciplinary approach underpinned by an intelligent digital strategy, we can achieve the best outcomes and growth for clients.'
CTI Digital CEO Chris Woodward adds. 'Nina is an exceptional talent who has proven her deep digital expertise on numerous client engagements. Having previously successfully founded and run her own agency and also because of her more recent work jointly leading our Strategy and Experience team, she is the obvious candidate to take on this newly created role. At CTI Digital, we are on a mission to create a very deep set of digital capabilities that are truly connected and not siloed in individual agency brands. Doing this allows us to be the most relevant and high-performing partner for our clients. I look forward to working closely with Nina and her team on this mission'.