Double celebrations for the CTI Group as cti digital and Nublue win big at the prestigious Prolific North Tech Awards.
The Prolific North Tech Awards celebrates the industry's best and brightest. The live ceremony took place at the iconic Hilton Manchester Deansgate on October 27 2022 alongside the industry's best innovators and leaders.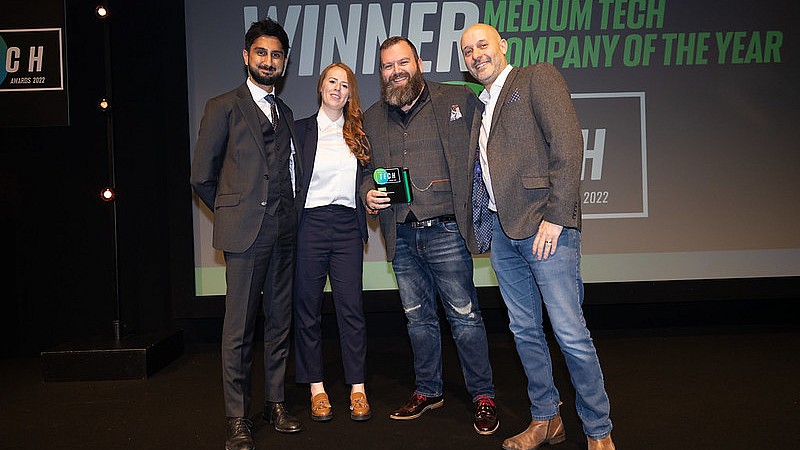 Nick Rhind, CEO at CTI Group, said:
"We're honoured to win two prestigious awards, Medium Tech Company of the Year and Tech Team of the Year, in two highly competitive categories. To win these awards is incredible recognition for our people who go above and beyond empowering clients and increasing their profitability by harnessing innovation."
"Our people are what set us apart, and by fostering a culture of personal development, we deliver digital excellence, commitment and incredible results for our clients."
cti digital - Medium Tech Company of the Year
cti digital was awarded Medium Tech Company of the Year for its people-first approach while showcasing remarkable growth and performance. cti digital delivers real impact for its clients, people and community by providing value beyond services through long-lasting relationships and supporting businesses and in-house tech teams to grow and thrive.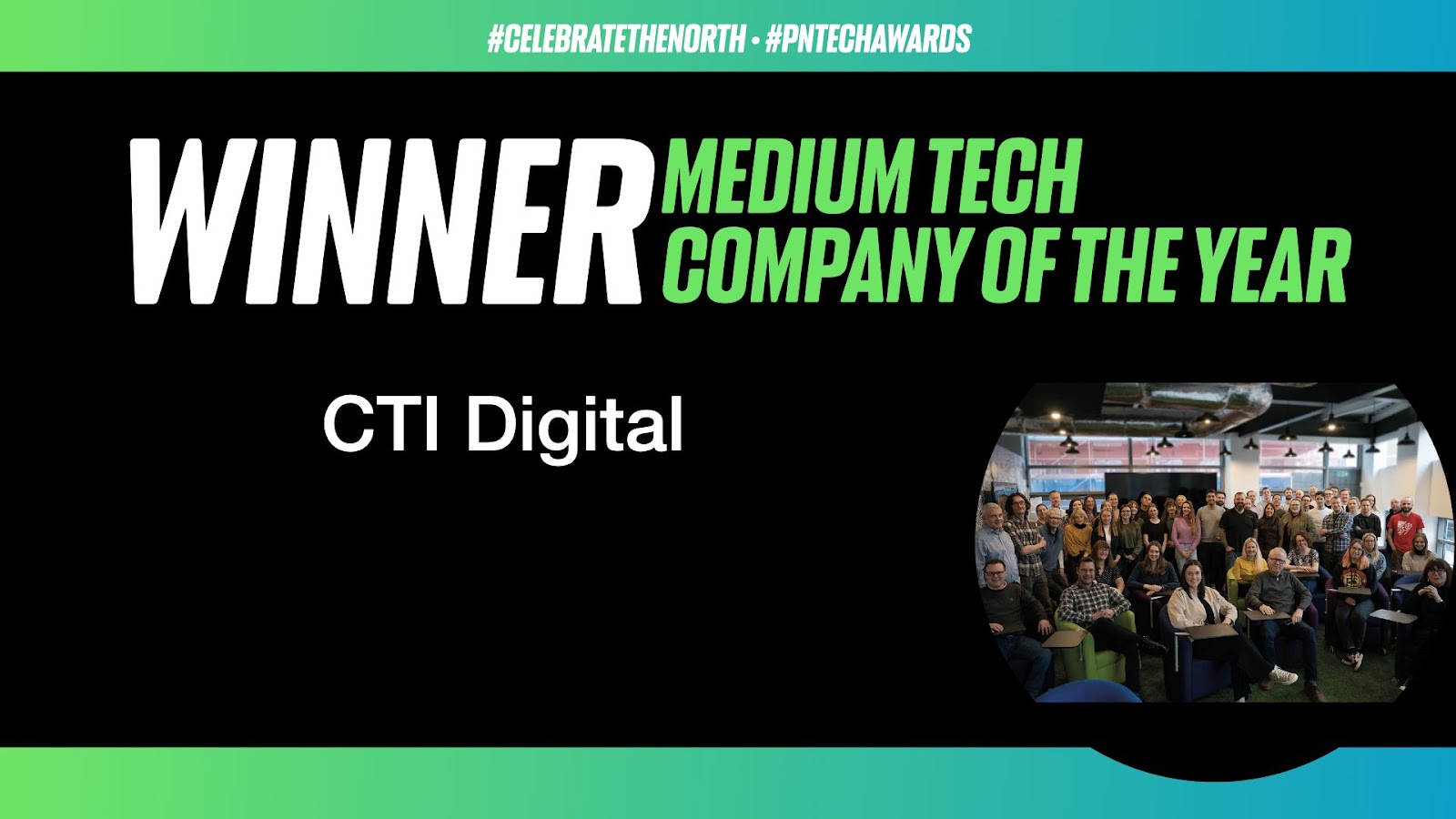 Steve Gale, CCO at cti digital, said:
"We're delighted to win Medium Tech Company of the Year. To win this award is a true testament to our people's hard work and commitment to delivering exceptional digital solutions for our clients and their customers."
Nublue - Tech Team of the Year
Our hosting experts, Nublue, was awarded Tech Team of the Year for the second year in a row. In the last 12 months, the Nublue team has successfully delivered major hosting infrastructure projects for the British Council, the Department of Health & Social Care, and Visit Britain - and commencing an ambitious re-platform to cloud and prioritising sustainable, green hosting for its clients.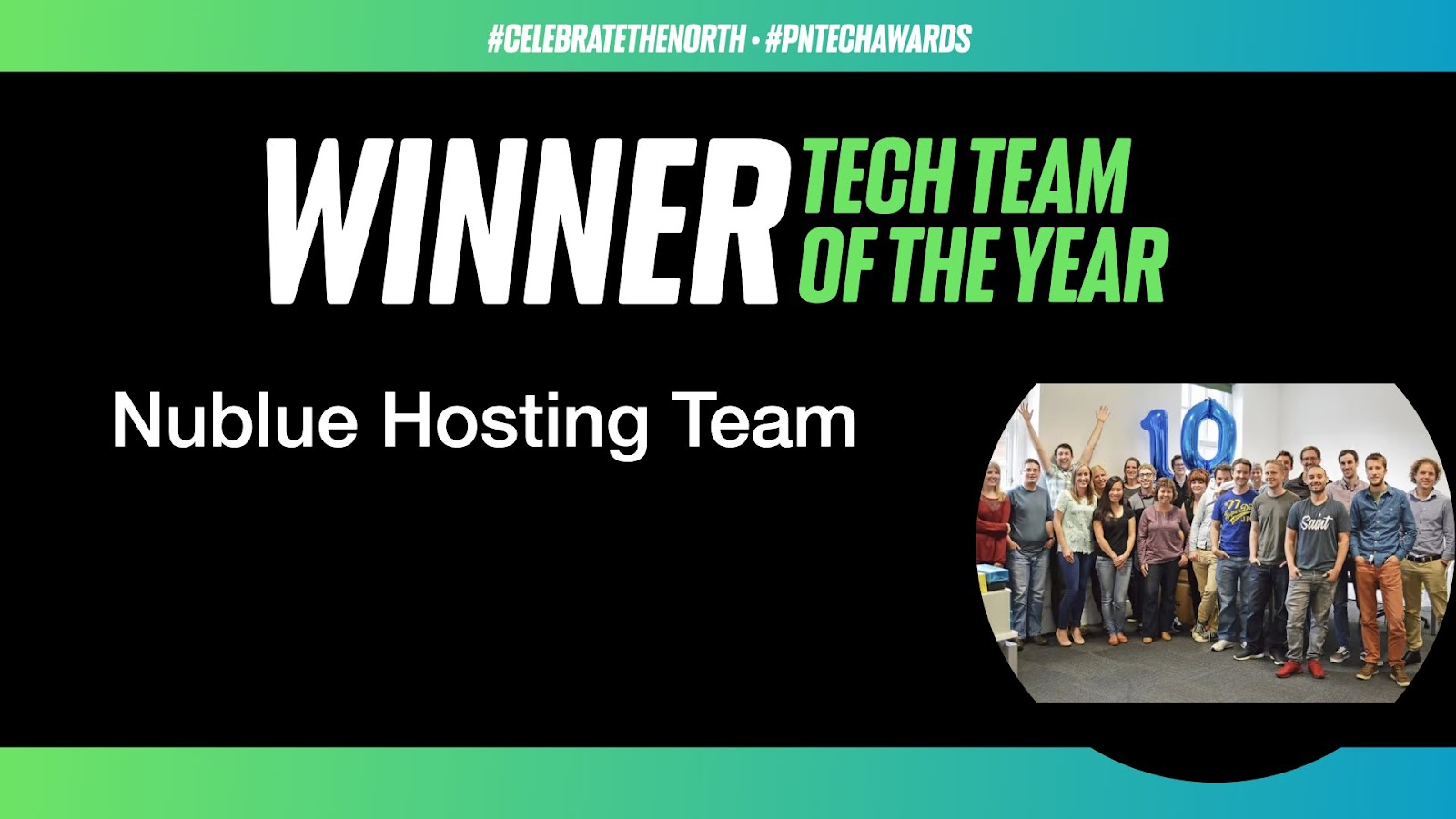 Tom Ashworth, Hosting Director at Nublue, said:
"We're incredibly proud to win this award for the second year running. This award is valuable recognition for our team's hard work while remaining a pioneer in web hosting and a trusted technology partner to our clients."
These awards are the latest in a series of award wins from within the CTI Group. Earlier this month, brand and creative powerhouse, Mosquito, won an impressive five awards at the Digital Impact Awards 2022 for its campaign projects with clients, Astonish, Vileda and Horlicks.

You can find the full list of this year's winners and category nominees on the Prolific North website.