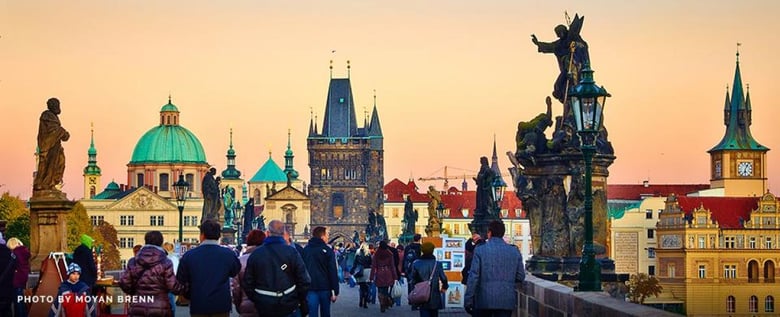 Recently I was very lucky to be given the opportunity by CTI to attend this years European DrupalCon in the beautiful city of Prague. I'd previously attended DrupalCon London, and found it to be an incredible experience as a relatively inexperienced Drupal Developer; 2 years on and I was ready for more!
Planning for an event of this size is always tricky. I'm currently in a position where most of my time is taken up with development, however I'm looking at moving towards leading some projects so I was keen to pick out a range of sessions from development, to dev ops and even a little project management. With that in mind here is a list of some of my favourite sessions from DrupalCon Prague.
Drupal 8 Ready
I came into DrupalCon as one of those dev's who's left learning Drupal 8 up until now, and if you're one of those people too then this is the perfect place to start. The talk is a good first look at the different technologies and skills you're going to need when moving into Drupal 8, with some great resources on where you can learn more - either through different posts or other talks going on over the course of DrupalCon.
DevOps and Drupal in a large organisation: What we learned
This talk is a great case study on the lessons learned from working with a large organisation and how to take the best DevOp's practices that lean start ups use and apply them to large traditional organisations.
Documenting Drupal Projects with Google Drive
Ran by CTI's own Mark West this was an interesting discussion how you can utilise Google Drive to manage documentation for enterprise clients. Creating a template of how a projects documentation structure should be laid out is a big help in ensuring that the way projects are documented is the same across the whole team. Mark has a forthcoming blog which will deep dive into the approach CTI have developed.
Behat & Contrib
Behat is great for acceptance testing, and we had a great introduction talk the North West Drupal User Group. This lab still had many of the introductory elements you'd need to understand Behat, however it went further than that to demonstrate how this can be used for testing in contrib modules as well as your own sites.
Always agile? Not so fast
An interesting flip on your normal conference 'agile' talks, Kelly Albrecht makes a case for the waterfall process, and evaluating your client and their requirements before picking the solution which is best for both of you - be that agile or waterfall