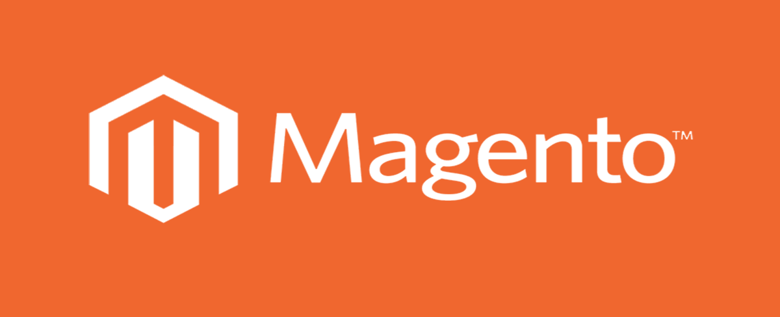 Today marks eight years since the general availability release of the Magento platform. Over the course of the last eight years Magento has grown to become one of the leading commerce platforms worldwide with AheadWorks recently reporting that Magento serves 29% of Alexas top 1 million sites.
This article looks back on the past eight years uncovering how Magento grew to become one of the leading commerce platforms on the market.
Humble beginnings
In 2001 Roy Rubin founded Varien Inc, a web development agency based in Culver City, California who specialised in developing e-commerce solutions for clients.
At the time Varien were developing solutions based on OsCommerce which was the leading platform of choice at the time and even today still has a sizeable share of the market.
During Varien's time working with the OsCommerce platform they became frustrated with the platform's lack of flexibility and the sizeable development costs that were associated with developing on it.

Armed with a seasoned team of e-commerce experts, Varien set about to develop a solution that would reduce the time to market for merchants and also significantly reduce the development overheads they were experiencing.
Initially Varien explored the idea of forking the OsCommerce platform, however after some internal deliberation it was decided that Magento would be developed from the ground up to address the limitations provided by the OsCommerce platform.
"We worked in the space for a long time and understood very well what the platforms and the market could and couldn't do. We had clients calling us all day long and we had a name in the market and the clients called and said, "you know what, here's what I want to do and can OSCommerce do it?: and we said "well it can, but it's just going to be very difficult to do that.""
Roy Rubin (Magento Founder and Ex CEO)
Growing the platform
In early 2007 development of the Magento platform began with the first general availability version being released on 31st March 2008 under the codename 'Bento'. For trademark purposes, Bento was subsequently changed to the Magento name that we recognise today.
Shortly after its release, Magento started to gain the attention of merchants as it solved many of the existing challenges faced with existing e-commerce platforms and it's rich out of the box feature set convinced merchants to migrate.
In November 2010 Roy Rubin changed the name of Varien to Magento, reflecting the primary focus of company.
The Magento Years
In 2010 eBay Inc acquired a 49% stake in Magento before eventually purchasing the rest of the company in February 2012 for a reported $180 million.
At the time, eBay also owned PayPal Inc, one of the world's largest third party payment providers which was already supported by Magento at the time.
As part of the eBay acquisition, Magento streamlined it's PayPal integration process, launching support for multiple PayPal product offerings which has provided merchants with a flexible range of payment options that could be configured out of the box.
During this period Magento stabilised the platform release cycle introducing a series of new features. For example, support for Universal Analytics and a Visual Merchandising Tool.
"We're spending a lot of time working within the eBay family, taking advantage of synergies to provide a one-stop shop for an e-commerce platform and online payments,"
Roy Rubin (Magento Founder and Ex CEO)
In 2012 Magento reported that Magento's Community Edition product had received over four million downloads.
Standing on its own two feet
In July 2015 Permira Global Investments purchased Magento from eBay in a deal which now sees Magento operating as its own independent company once again.
This marks an exciting point in Magento's history, as whilst the years operating under eBay helped to strengthen Magento's product offering and provided significant capital investment eBay were ultimately in control of the company.
However, as Magento now operate independently of eBay they have greater control of their product and as a result can respond to market demands faster.
"It was like putting a bushel basket over a candle–it was dimmed within eBay, Outside of eBay, Magento can shine."
Mark Lavelle (Magento CEO)
Magento users in new dawn
In November 2015 Magento announced the GA release of Magento 2.0, the biggest release to the platform since its inception in 2007.
Whilst Magento 2.0 is a rewrite of the platform from the ground up, it still remains true to it's original ideology of reducing time to market and lowering development overheads for merchants.
The Magento 2 platform embraces an open, flexible architecture built upon a modern technology stack which delivers enterprise grade stability and performance.
As of December 2015, Magento 1 Community Edition and Enterprise Edition are now officially at the end of their product cycle.
Whilst Magento will not be releasing new features to these platforms, they have committed to providing patches for security vulnerabilities for the next three years.
Closing thoughts
At CTI Digital, we've been developing Magento solutions for both public and private sector organisations for a number of years now and have witnessed the platform go from strength to strength.
We believe that the core feature Magento provides is unparalleled within the ecommerce platform sector and we tend to find that around 70% of our clients requirements are delivered through core functionality.
With the commerce sector growing at an unprecedented rate, we're looking forward to seeing how Magento and Magento 2.0 can bring the latest innovations to the platform in turn help us to deliver intelligent solutions to our clients.
So, here's to the next eight years!
If you want to discuss our extensive range of Magento e-commerce solutions and find out how we can help you deliver revenue growth within your business, why not drop us a line?