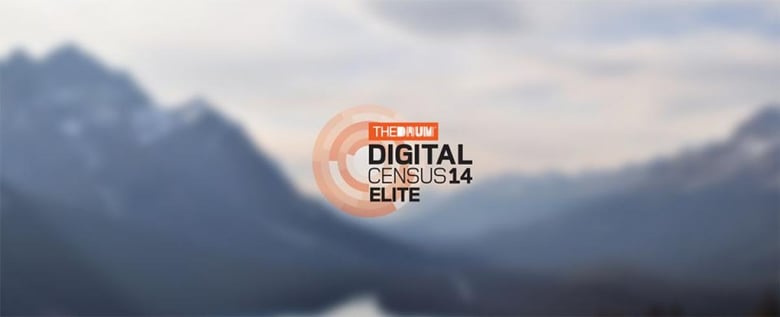 The recent news that we have jumped 20 places, from 23rd to 3rd, in The Drum's annual Digital Census 'Elite Poll' is not only a tremendous achievement for myself and the whole team here at CTI, but firm evidence that our years of hard work, our unwavering focus and our clear long term strategy are starting to pay dividends.
It's not been something that's happened overnight; our recent success is something that we have been working towards for a long time. I've gradually assembled an outstanding team of staff with unparalleled levels of dedication, passion, and drive. Without them, we wouldn't be where we are today.
I couldn't have successfully grown the business without, of course, having such an ambitious management team who all share my vision for CTI. The role that they have played in helping to shape and grow the business over the last decade has been integral to its success. I cannot emphasise enough how important having a management team who challenge me to find better ways of working has contributed to us having a well formed long-term strategy which serves to inform all business activity.
"We've developed a transparent and efficient business"
Together, we have developed processes that have allowed us to become more competitive. Through constant appraisal and a level of self-criticism that to outsiders may seem extreme, we've put in place systems to ensure that the business is both transparent and efficient. From investing in project management, to adopting emerging trends and embracing quality assurance, we've taken steps to ensure we stay one step ahead of the game.
When it comes to our client list, we've also gradually grown and developed the type and size of organisation that we work with. Through a combination of natural progression and fiercely fought pitches, we have continually expanded our horizons by working on bigger and more exciting projects. What's more, the reason we have a 97% retention rate is down in no small part to our punctual delivery and commitment to the highest standards of quality.
"We've been pioneers of Drupal and Magento"
We've also been pioneers of open source technology, having used Magento since its inception and Drupal since the early days, promoting their benefits long before they became 'mainstream'. We have taken an active and leading role within the open source community, for example through code contributions, sharing best practice and community leadership. As open source has been the 'source' of our success, we see it only fair that we put back into the community after gaining so much from it.
What has really helped us come so far over not just the last year, but the last decade, is a clear long-term strategy underpinned by achievable goals. Whilst profit has always played a role in our decision-making, it hasn't been the overriding factor in the direction we have decided to take. This has helped us to make informed decisions for the overall benefit of the business, bringing us to the fortunate position we find ourselves in today, about to move into a new state of the art office and with an enviable client list and a rapidly growing team.
So, there's only really one thing left to say. Thank you - and congratulations - to everyone who has helped to bring us to where we are today.
Here's to the next 10 years of CTI Digital…
Nick Rhind