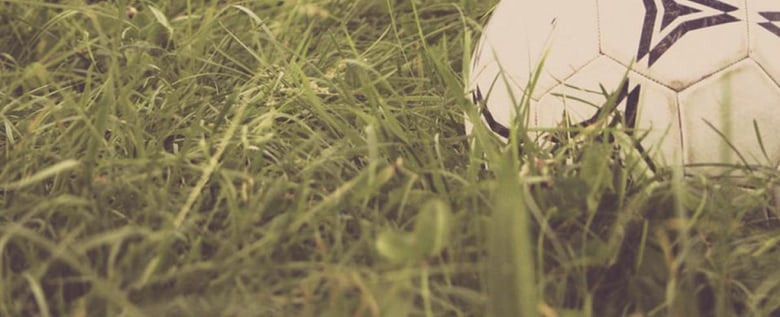 We're nearing the end of the World Cup now, so I thought I'd take a moment to show my favourite uses of Twitter during the World Cup to increase engagement. This World Cup has been one of, if not the best World Cups during my lifetime and with that comes lots of drama. Whilst England were knocked out early on in the group stages, it has still not failed to excite and some brands have taken full advantage of this.
Nike Football - #RiskEverything
Nike used the hashtag #RiskEverything on their "Nike Football" Twitter account to engage with their followers during big games by tweeting images of players during the matches. Notably, Keylor Navas was posted after Costa Rica's defeat to Netherlands in their quarter final clash despite his excellent goalkeeping display. This achieved 1.4k retweets and 1.2k favourites.
Win over the world. @NavasKeylor #riskeverything pic.twitter.com/1Wh2bRU28B

— Nike Football (@nikefootball) July 5, 2014
Adidas - #allin or nothing
Adidas being the second sporting brand giant, used their own hashtag #allin or nothing during the World Cup to rival Nike's campaign. They used a similar approach of tweeting images of players with the hashtag. Using James Rodriguez of Columbia on their exit during the quarter finals against Brazil achieved 5.3k retweets and 4k favourites.
Hold your head high. @jamesdrodriguez went #allin for his country, and now he has the world at his feet. #WorldCup pic.twitter.com/eJ5WcrYwQn

— adidasfootball (@adidasfootball) July 4, 2014
#ThingsTimHowardCouldSave
These next few are all surrounding the spectacular performance of Tim Howard during USA's thriller against Belgium in the last sixteen. The goalkeeper sparked the hashtag #ThingsTimHowardCouldSave with amusing tweets being produced from twitter users all over the world with several companies chipping in. These are my favourites:
Ladbrokes
Achieving 300+ retweets and 170+ favourites.
#ThingsTimHowardCouldSave pic.twitter.com/RHXZXKIBSB

— Ladbrokes (@Ladbrokes) July 2, 2014
Paddy Power
With 700+ retweets and over 400 favourites.
#ThingsTimHowardCouldSave pic.twitter.com/wLAUByYvlP

— Paddy Power (@paddypower) July 2, 2014
Even Wimbledon joined in:
Resulting in over 1.7k retweets and 1k favourites.
#ThingsTimHowardCouldSave ... @NickKyrgios' return. pic.twitter.com/TO7cGlbxfn

— Wimbledon (@Wimbledon) July 2, 2014
My winner, however, for the most engaging tweet during the World Cup is Snickers during the antics of Luis Suarez feasting upon his latest victim, Giorgio Chiellini. For those that don't know (where have you been?) Suarez bit Chiellini during Uruguay's clash with Italy which saw uproar not only on social media, but all over the news. Snickers came along with this beauty which received over 48k retweets and 21k favourites showing high engagement with the brand and their humour.
Hey @luis16suarez. Next time you're hungry just grab a Snickers. #worldcup #luissuarez #EatASNICKERS pic.twitter.com/3RAO537HjW

— SNICKERS® (@SNICKERS) June 24, 2014
So what does this all mean for brands using the World Cup for engagement?
Snickers saw a growth of 2,000 additional followers the day after they tweeted about Luis Suarez biting Giorgio Chiellini and have seen steady growth ever since. Before the tweet they only saw on average around 200 new followers per day, therefore achieved an increase of 1000%!