CTI Group, a leading integrated internal network of agency brands, is delighted to announce the appointment of its new Group CFO, Arif Ahmad.
With extensive experience in financial leadership and a proven track record of driving growth for the likes of EG Group, The Hut Group (THG) and Epos Now, Arif is set to play a pivotal role in spearheading the Group's next phase of expansion.
In this article, we delve into Arif's background and motivations for joining CTI, providing valuable insights into their strategic vision and the impact they are expected to make.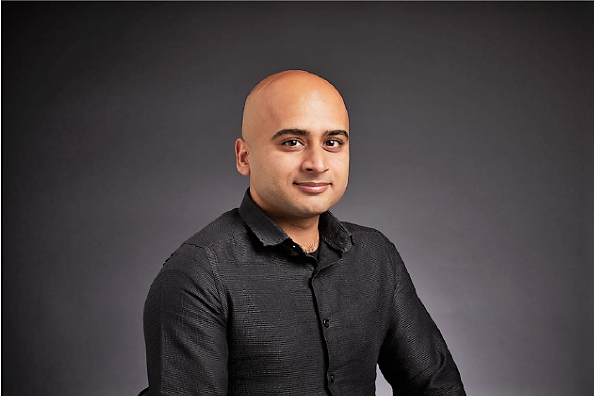 Overview of Arif's background and professional journey leading up to his appointment as Group CFO at the CTI Group
Arif possesses more than 15 years of diverse experience across various industries, having worked in some of the most challenging and entrepreneurial businesses in the United Kingdom. His track record includes driving exceptional growth through both strategic acquisitions and organic expansion. Notably, Arif dedicated over 7 years to EG Group, where he played a pivotal role in its transformation from a regional petrol convenience retailer with 55 sites in the North West of England to a global enterprise with over 5,500 sites, backed by private equity.
Following his tenure at EG Group, Arif joined The Hut Group (THG) for over 2 years, assuming a leadership position in commercial finance. In this role, he successfully facilitated the integration of multiple acquisitions, contributing to the establishment of THG Ingenuity as a prominent global technology company. Arif provided instrumental support to THG throughout its initial public offering (IPO) process.
Recognising his aptitude for driving organisational growth, Arif served as the Chief Commercial Officer at Epos Now for a year. During this time, he spearheaded transformative initiatives, including the introduction of new products and the expansion of international operations, ensuring the company's evolution and sustained success.
What attracted you to the CTI Group and its vision for future growth?
CTI Group is a renowned digital agency that has garnered multiple awards for its exceptional quality. Our extensive range of services positions us as a vital partner for numerous organisations seeking a reliable and trusted ally to support their growth and transformation endeavours. We take pride in assisting our clients and customers in realising their aspirations, fostering a mutually rewarding relationship.
Having secured investment support from LDC in the previous year, CTI Group is poised to embark on the next phase of its journey, driven by ambitious plans for substantial expansion in the years ahead.
How do you envision leveraging your expertise and experience to support CTI's growth strategy?
Arif possesses a wealth of experience in effecting transformative change, enhancing profitability, and scaling businesses across diverse sectors such as multi-site retail, eCommerce, and technology, both domestically and globally. His expertise spans various industries, allowing him to leverage valuable insights and strategies for success.
Arif has cultivated significant proficiency in executing acquisitions, having successfully completed over 30 acquisitions in the past decade. His meticulous approach ensures that businesses undergoing accelerated growth remain robust and well-prepared for the challenges and opportunities that lie ahead.
What challenges and opportunities do you anticipate encountering in your role as Group CFO?
While the industry at large has encountered challenging market conditions, characterised by a reduction in client expenditure on marketing and digital transformation, CTI has demonstrated the resilience of its multi-service business model. Our exceptional financial performance surpasses that of most competitors, underscoring the strength of our Group.
This strength positions us favourably to seize significant growth opportunities, including potential acquisitions and securing new clients. As we persistently strive to strengthen and expand our team, we remain committed to building upon our achievements and further solidifying our market presence.
What are your goals and aspirations for your tenure as Group CFO of CTI Group?
I am delighted to be joining such a dynamic business with huge potential for growth as it embarks on the next phase of its journey. The ambition is to cultivate a formidable powerhouse by scaling the business over the next few years. This will be accomplished through an amplified service offering, fostering organic growth via new client acquisitions, and strategically integrating complementary acquisitions.

CTI's appointment of Arif as the new Group CFO marks an exciting milestone in the company's journey. With his vast experience, strategic vision, and passion for driving financial success, Arif is well-positioned to lead the company's financial operations and play a vital role in its continued success.
Read how the CTI Group secured a £25m minority investment from leading mid-market private equity firm LDC. With LDC's support, CTI plans to deliver an ambitious international buy-and-build strategy while also enabling CTI to create global career opportunities as it services a growing international client base.