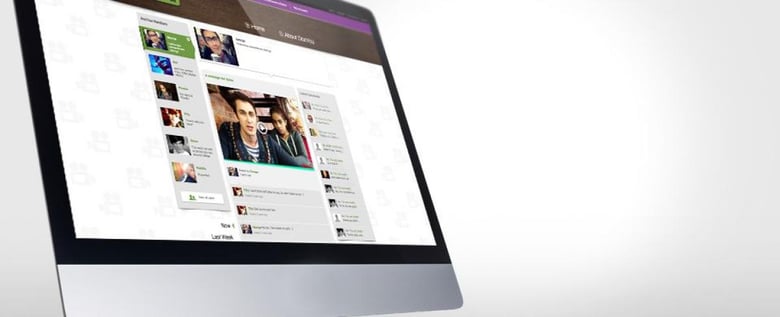 Channel 4 and Hollyoaks anti-bullying campaign microsite, DocYou has won the "Award for Innovation in Multiplatform" at the Royal Television Society North West Awards. The website, a fictional micro-blogging platform with social integration, was built by CTI Digital in less than 4 weeks to support a story-line raising awareness about bullying and cyber-bullying. The campaign ran for 8 weeks and attracted over 300,000 visits and 1,000,000 page views in the first 6 weeks.
Hollyoaks is renowned for exploring youth issues including; mental health, teen pregnancy, rape and homelessness. In preparation for a set of story-lines around issues of bullying, particularly cyber-bullying, Lime Pictures - the production company behind Hollyoaks - wanted to explore how social media and the web could be used to augment their programming.
In a project commissioned by Channel 4 Education, Lime Pictures created a brief for a bespoke micro-blogging platform with thorough social integration. The fictional website would be at the centre of the bullying story-line and invite Hollyoaks fans to interact with the platform and learn how abusive posts on social networks, even if posted in humour, can amount to bullying.
We were approached with the brief because of our experience working with the BBC and the Guardian and the success of an interactive campaign for E4 and Hollyoaks we delivered the previous year. We were really excited about the opportunity to contribute to the success of a socially conscious project dealing with issues we felt very strongly about.
Our Drupal and social application teams joined forces to build a micro-blogging platform with comprehensive social sharing integration.
The anti-bullying campaign was a huge success fulfilling the key objectives of entertainment, education, engagement and audience extension, and has helped lead the way for using "second-screen" apps to explore new boundaries in television.