2017 has been a great year for UX with cleaner, easier to use interfaces becoming common practise. Here are 4 of the trends I loved in web design during 2017.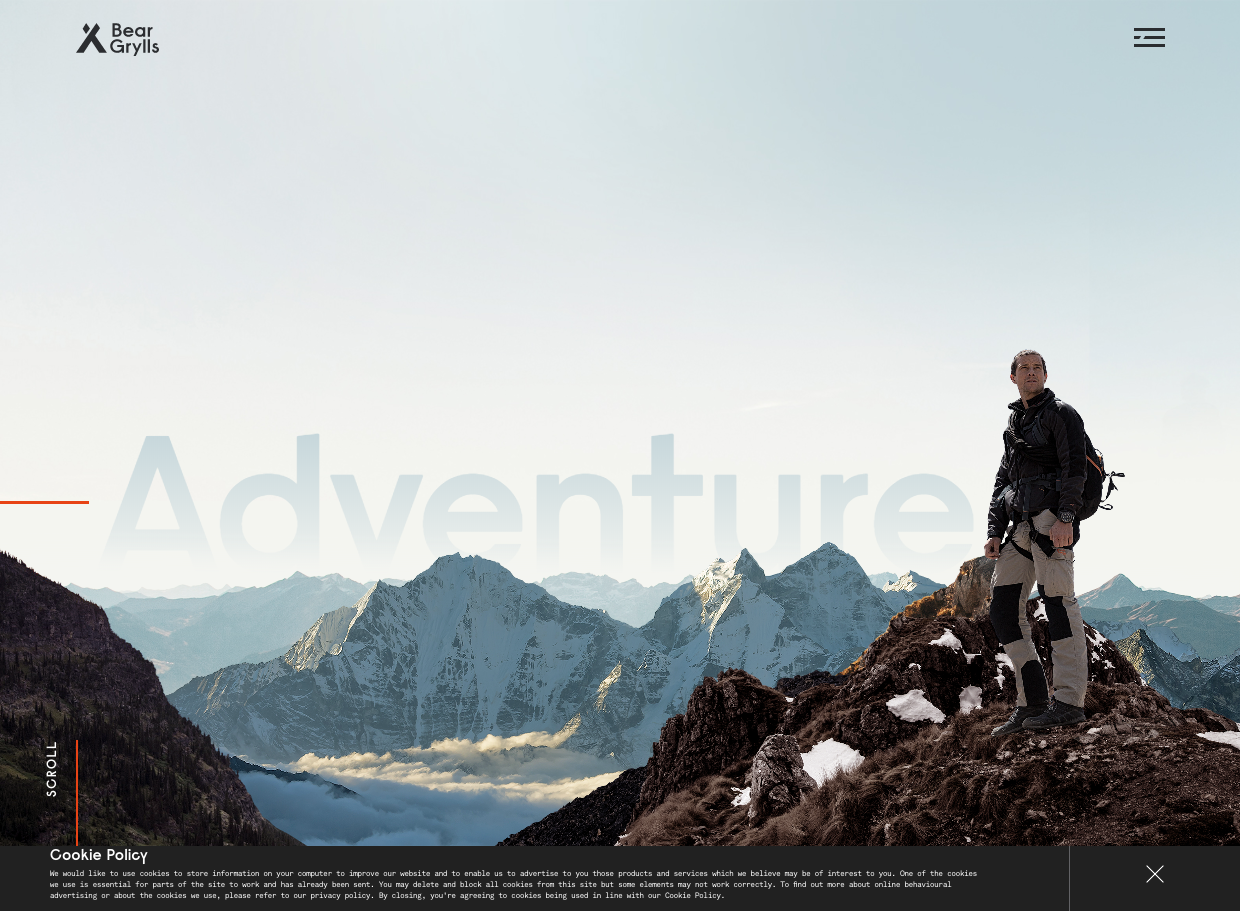 The use of image and video on the Bear Grylls homepage catapults the user straight into the adventure. The homepage utilises the instinctive action to scroll to deliver an immersive experience with a sense of depth. As users scroll down the page the screen appears more as a video than a continuous page leading the user through a story. As well as aesthetically improving the experience, video and image are used to help with subconscious understanding of the product offering by showing videos of people taking part in the different adventures.

A simple navigation with big text has been a popular trend this year and Beargrylls.com is a great example of it done correctly, the clear menu is visually pleasing and lends to a noise free experience for the user. The pages also feature small animated interactions to direct the user's attention adding value to the assets on view.

2. AirBnB

- Minimalism


Airbnb uses a minimalist design with a simplified layout allowing the users focus to be on the content. The design makes it really easy to see what Airbnb do and tells new users how to get started.
The listing page shows popular filters at the forefront of users view. Less popular filters are hidden under a 'more' menu, this provides users with an expanse of functions whilst maintaining a visually clean page. Property photos on the listing page allow users to compare properties without needing to click through to each property page reducing the amount of work the user needs to do. Unfortunately I didn't find the finding experiences by location function very intuitive so hopefully they will roll out their great UX knowledge to this feature soon.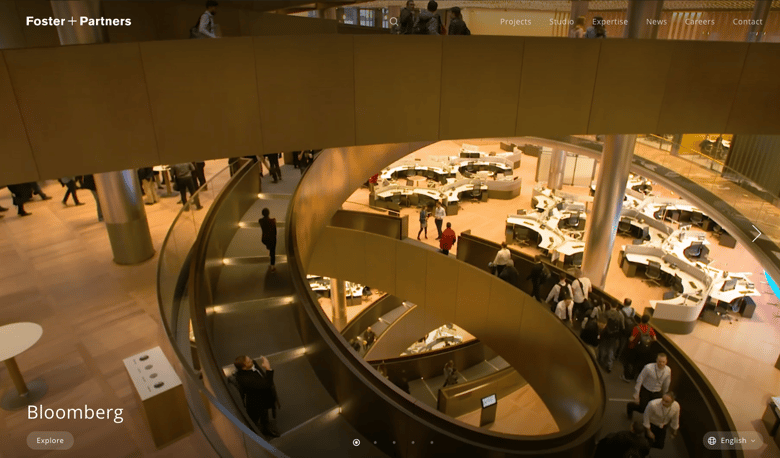 I often draw comparisons between architecture and UX design, wireframes are the blueprint to a webpage. Like architects planning a house, in UX we are planning out the structure of a product making sure it works.
In 2017 I came across the Foster and Partners website, one of the UK's top architecture firms. The design of their homepage communicates the essence of the buildings they design. The site uses white space well, enhancing pages with videos and animated elements adding delight and interest to page making you want to scroll further to see more.
Dropbox - Driving conversions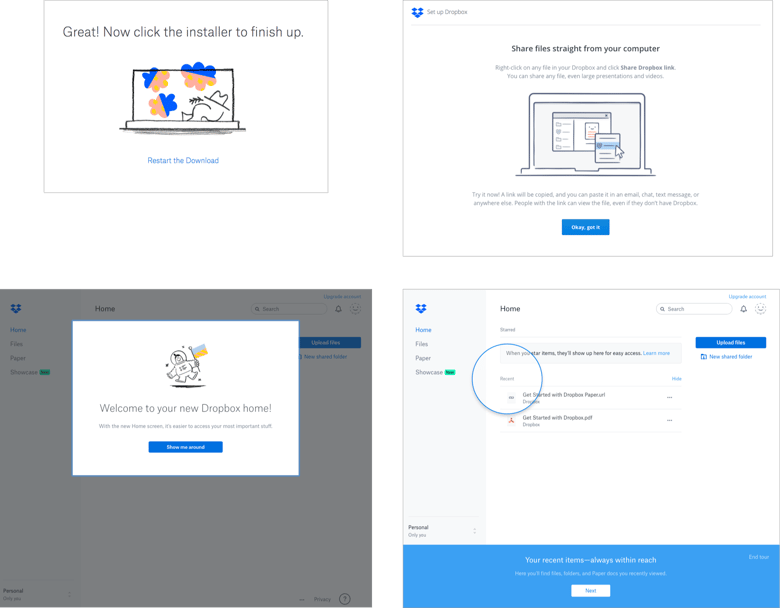 Dropbox uses a number of features to make it super easy for customers to decide to make a purchase. Easy product comparison tools make the information gathering process less overwhelming for users. Friendly illustrations instill delight in users and provide another level of meaning to products to help potential customers understand the products benefits. Finally, Dropbox use a step by step approach to onboard new users guiding people through the process. This carefully thought out method reduces enquiries to customer service, or feelings of negativity towards the experience of first time using dropbox. It's also very effective at introducing new features to existing users.
But what about 2018?
Many of the trends we've seen during 2017, including the use of animation to clearly communicate messages will continue into 2018, especially as we continue to see growth in the wearables market. Design optimised for wearable tech requires splitting content up to reduce the mental load on the user, but small screens mean that there is less space for words and images, therefore animation becomes an effective way to clearly communicate a message in a small space.
If you're looking to upgrade your website in 2018 please say drop us a message and say hello.