As eCommerce continues to see rapid growth, it is essential that merchants grow and evolve with it. It's estimated that by 2040, 95% of purchases will be made online, making it vital to stay ahead of the competition. Consumer's online shopping experience should therefore be prioritised.

To help, we've broken down BigCommerce's Global Consumer Report to give you an overview of the critical aspects that should drive your thinking when creating or revising a customer-focused eCommerce strategy.

The focus is both on the current trends of the industry and the future trends that may emerge later on down the line.

BigCommerce's Global Consumer Report Key Takeaways:
Offer the right incentives and payment options
Personalise the experience
Build relationships with consumers
Prioritise sustainability
The future includes Metaverse, NFTs and cryptocurrency
Current Consumer Trends
Offer the right incentives and payment options
When it comes to motivating customers to shop with you, BigCommerce found that the most significant incentive was free shipping, closely followed by sales and discount codes.

The right payment options are also crucial to influencing consumers to shop with your brand. Recently, more and more companies have offered their customers the chance to "buy now, pay later" (BNPL). Currently, BNPL makes up 2.9% of global eCommerce transaction value, which is predicted to rise to 5.3% by 2025, according to Worldpay's Global Payments Report.

BNPL works for consumers who need to consider and budget when purchasing items. Offering your customers the opportunity to spread the cost of their payment increases the likelihood of them following through with their purchase of your product or service.
BNPL can also work for customers with higher incomes for alternative reasons to budgeting: the payment method offers more convenience and transparency.

Therefore, incorporating a BNPL as a consumer payment option could be a worthwhile investment. It can incentivise consumers to follow through with their purchase, whether on a higher or lower income.
Personalise the Experience
Personalisation is the way to go if you want to increase loyal customers to your brand. Only 28% of consumers are against sharing some kind of personal information, and Google and Storyline Strategies found that 72% of consumers are more likely to show brand loyalty if provided with a personalised experience with added rewards and benefits.

Personalisation should not just be limited to the onsite experience of your consumer, as when applied to advertising, it can have positive outcomes here, too. Another study from Google found that 67% of Google Feed users who had seen a personalised ad planned to or had already purchased something based on this kind of advertising.

The age range of the consumers you target should always be considered, as preferences can vary. BigCommerce found that Gen Z and Millennials were more willing to share personal information to receive a more tailored experience. In contrast, Gen X and Baby Boomers were much less open to giving up their personal data.

Keep in mind that email, gender and name are the top three categories people are most willing to share with companies.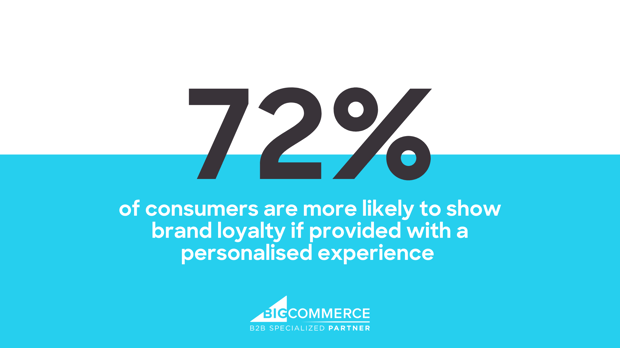 Build relationships with consumers
While offering consumers a smooth buying experience is essential, the relationships with consumers should not be neglected. Relationships with consumers can be built through sharing information about the company's brand values.

BigCommerce found that the top brand values influencing purchase decisions are honesty and transparency and providing fair employee wages and benefits. Therefore, companies would benefit from sharing information about activities they undertake to positively impact the planet and society, as well as sharing information about their efforts to treat their employees fairly.
Prioritise Sustainability
Unsurprisingly, BigCommerce found that 32% of consumers stated that sustainability was very important, and 52% stated it was somewhat important when making a purchase decision. The importance that consumers place on sustainability has been at the forefront in recent years, especially for Gen Z and those who have a higher income.

It was found that consumers are willing to support sustainable efforts by having their items delivered on specific days; however, consumers are hesitant to spend more for sustainably produced items and are especially unwilling to pay an additional fee for a 'sustainability tax'.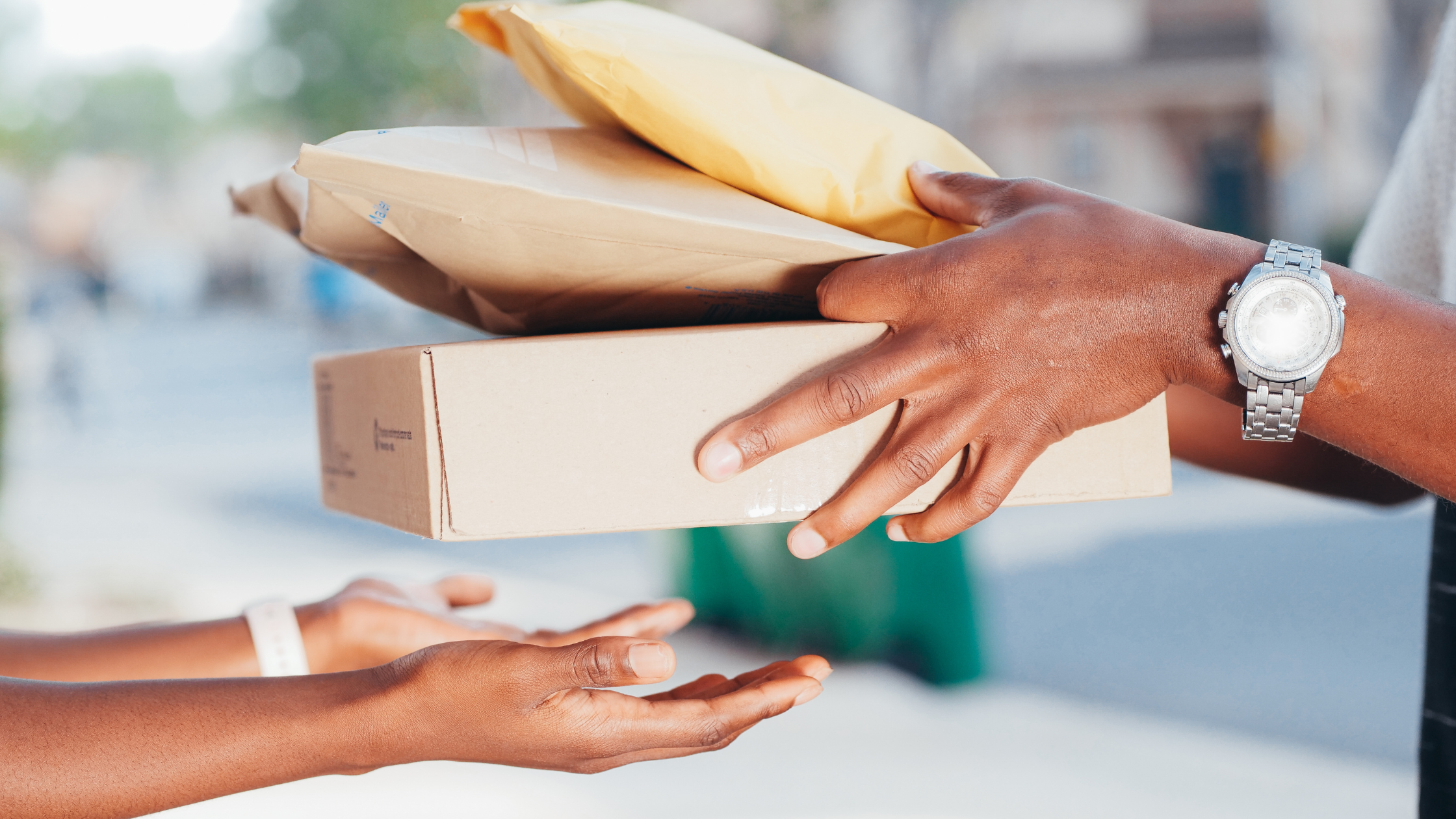 Emerging Consumer Trends
The future of using the Metaverse, NFTs and cryptocurrency
The Metaverse
Looking to the future of consumer trends, BigCommerce predicts that the Metaverse, NFTs and cryptocurrency will begin to play a more significant role in the eCommerce industry.

Augmented reality (AR) already affects retail, for example, Nike Virtual View, which allows consumers to preview clothing on a 3D hologram of a model before they purchase. According to a study conducted by Ipsos and Google Shopping, nine out of ten Americans would or already do use AR while shopping.

This brings us to the Metaverse, a mixed-reality realm where social and economic transactions occur brought to life by AR and virtual reality headsets. Although still in its infancy, BigCommerse found that 26% said they strongly understand the Metaverse, and 25% said they have a mild understanding.

Those stating they have a strong understanding tend to be either younger generations, such as Gen Z and Millennials or those with an income of over £81,400 ($100,000 US dollars) per year. Those with less knowledge of the Metaverse tend to be Gen X and Baby Boomers or those who earn less than £20,350 ($25,000 US dollars) per year.

51% of those who would shop on the Metaverse would prefer to be able to purchase both virtual and physical goods rather than one or the other.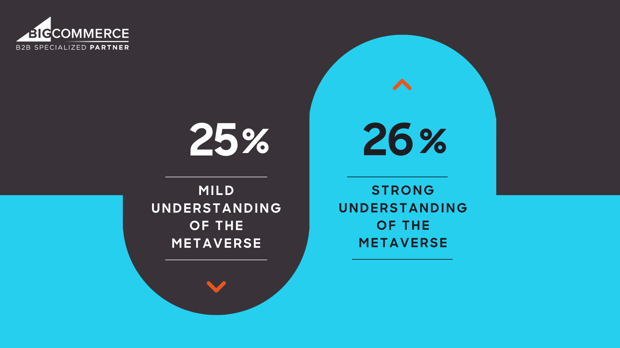 NFTs
Virtual goods can come in the form of non-fungible tokens, otherwise known as NFTs. NFTs are tokens that allow users to own items such as art, collectables, photos or music.
They have rapidly risen in popularity after being practically unheard of. As of now, one of the most expensive NFTs to ever be sold was a digital piece of art called Merge by the artist Pak, which fetched £74.7 million ($91.8 million US dollars).

According to BigCommerce, Gen Z are the most comfortable with NFTs, with 16% stating they have a strong understanding. However, most consumers lack experience with virtual tokens, with 26% having no knowledge of what NFTs are.

While it is good to be aware of upcoming trends and how this might affect consumers, it should be remembered that NFTs are still new. It is still a volatile market, and precautions should be taken if you are looking to incorporate NFTs into your eCommerce strategy.
Cryptocurrency
Cryptocurrency could soon become a more commonly integrated payment option across retailers. BigCommerce reports that 5% of consumers stated they had used cryptocurrency to make a purchase, the majority of these consumers based in America and Italy.

Those who don't use cryptocurrency mainly steer away from it as they lack knowledge about the subject. However, if more retailers begin to offer it as a valid payment option, it will inevitably become more widespread among consumers. This is supported by research suggesting that most of those who have used cryptocurrency as a payment option prefer it.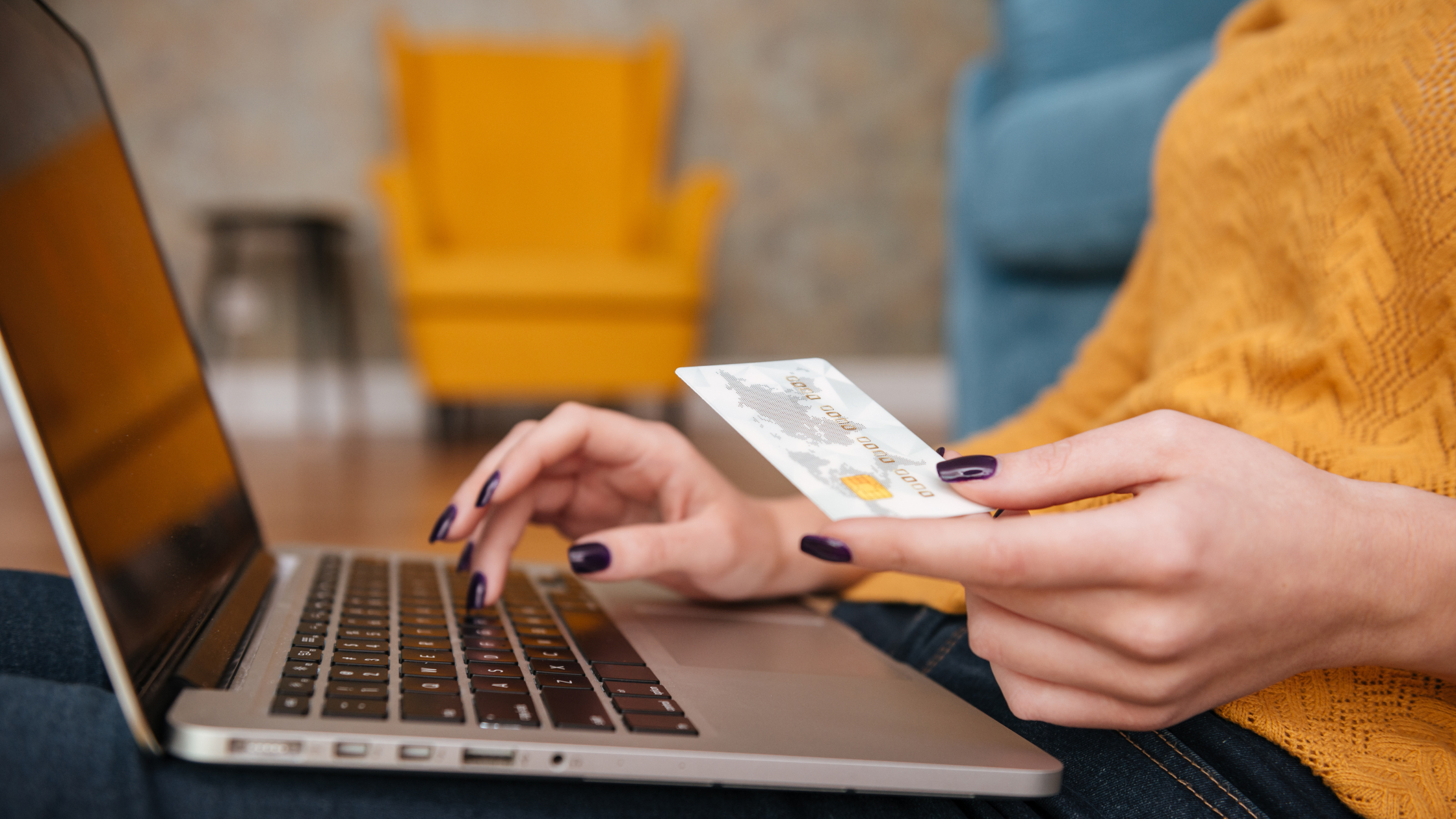 Keep customers the focus
By knowing what works for consumers, you can begin to put them at the core of your eCommerce strategy and continue to provide them with outstanding service.

Whether this is providing them with the right incentives, such as free shipping, or offering a more convenient payment option like BNPL, options like these can encourage your lead to complete their purchase.

Maybe you lack brand loyalty and need to work on personalising your consumer's experience and building lasting relationships with them through honesty and transparency.

Could you begin to think outside the box and offer your consumers a way to act more sustainably without them paying extra, as we've seen with the parcel deliveries on selected days?

Remember to keep your target audience in mind, as we've seen that what works better for Gen Z consumers might not be the best method for Baby Boomers.

While focusing on the present is essential, this does not mean we can forgo the future. Although you may not be implementing cryptocurrency, selling in the Metaverse or using NFTs right now, you may implement these in the future. Therefore, a good idea is to keep an eye on these upcoming trends and how they may affect your eCommerce strategy.

A note from Michael Ashworth, eCommerce Director at cti digital
"The BigCommerce global consumer report paints a clear picture of consumer expectations for ecommerce in 2023 and beyond. Through our partnership with BigCommerce, we are able to meet these expectations for our clients and take advantage of the innovations being added to BigCommerce directly or through its partner ecosystem."

A note from Mark Adams, General Manager & SVP EMEA at BigCommerce
"We offer a rock-solid ROI. I think US and European retailers have got used to conversion rates of around 2%. We believe that's not good enough, especially when you're spending a lot of money acquiring that traffic. That becomes uneconomical.
So, if you focus on conversion, cost and customer experience, including product data, payment solutions and fulfilment, you can grow your business efficiently. You can increase speed to market and expand geographically by using marketplaces to reduce fulfilment costs."
Summary
The shift from physical to digital shopping experiences has become increasingly pronounced in today's evolving retail landscape. eCommerce brands are challenged to replicate the immersive in-store shopping atmosphere in their online spaces.
Fortunately, BigCommerce, our long-term partner, offers a rich app marketplace replete with personalisation and recommendation tools. These tools empower merchants to craft exceptional customer journeys effortlessly.
However, before embarking on the personalisation journey, brands must grasp the significance of data privacy. According to BigCommerce's Global Consumer Survey Report findings, not all consumers are equally open to sharing their personal information in exchange for a personalised shopping experience. Comfort levels vary depending on the type of information requested. As a result, online retailers must be astute about who they are targeting and how they are implementing personalisation strategies.
For deeper insights into consumer shopping trends and to explore how our services can help you leverage BigCommerce's capabilities, visit https://www.ctidigital.com/bigcommerce-web-development-agency