We're thrilled to announce our very own Head of Strategy and Experience, Matt Smith, is part of the 2020 BIMA 100!
Matt has been included as a rising star within the BIMA 100 for his work with charities, universities, and not-for-profit organisations as Head of Strategy and Experience at CTI Digital.
The register is managed by the British Interactive Media Association (BIMA), a not-for-profit industry body representing the digital industry in the United Kingdom.
The BIMA 100 recognises "the people making a fundamental difference to our industry right now" and who are changing the future of Britain's digital industry for the better.
Candidates can be nominated by anyone. Members are then chosen by a selection of industry experts who judge the nominations in line with the rigorous BIMA 100 criteria.
Every year, we celebrate 100 of the people who are leading the industry right now. We're not talking about work and projects – we're talking about the leaders, pioneers, entrepreneurs and changemakers – the people we look up to."

BIMA
Check out Matt's BIMA 100 Profile: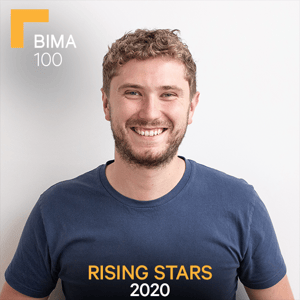 Head of Strategy and Experience CTI Digital
Category Rising Stars
Matt champions the human side of technology. He educates tech-veterans about the people who use their solutions, and focuses on giving those end-users the best possible experience.
Matt is dedicated to making UX accessible and sustainable for all. He has installed a usability testing lab and defined a new service at CTI, to produce bespoke, research-led digital strategies.
Offering strategic consultancy, Matt enables charities to spend where it matters. For universities, he sharpens the institutional focus to help students access the education they need.
Having transformed an entire agency's outlook already, Matt will no doubt go on to change the way everyone sees technology. Tech is not a means to an end, but a powerful tool for change.
Well done, Matt! We can't wait to see what you do next.
---
Last year, our Marketing Director, James Wilkinson, was a BIMA 100. Read his profile here.