cti digital, a leading full-service digital transformation agency, has achieved an impressive fourth position in the highly esteemed Prolific North Top 50 Digital Agencies list for 2023. The agency's exceptional performance and dedication to delivering innovative digital solutions have enabled them to remain at the forefront of leading digital agencies in the North.
The Prolific North Top 50 Digital Agencies list recognises and celebrates the outstanding achievements of agencies across the North of England. With a focus on creativity, strategic thinking, and impactful results, this prestigious accolade serves as a testament to cti digital's commitment to excellence and client satisfaction.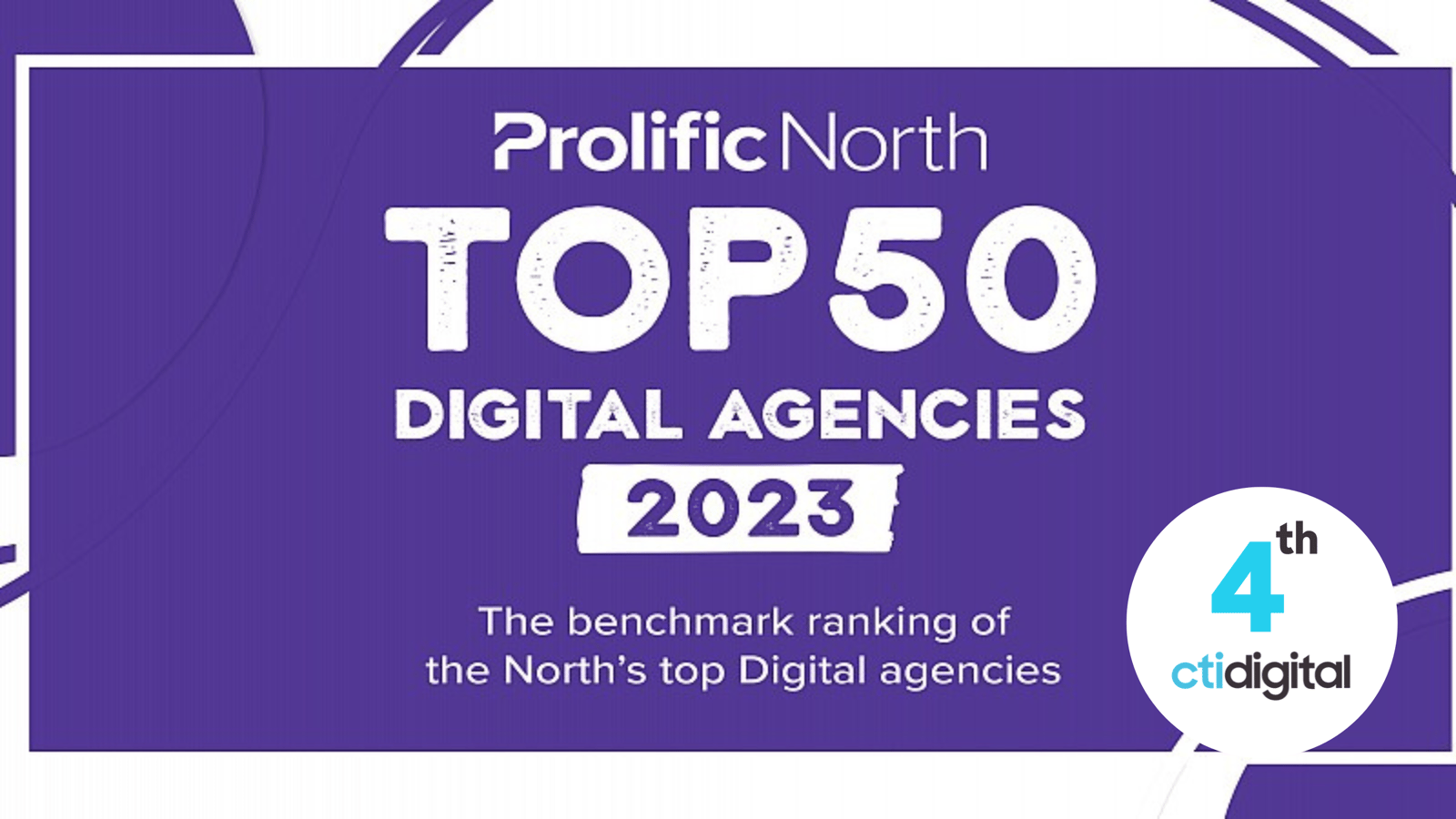 Having recently secured numerous high-profile clients, including Chester Zoo, Mind Charity and Prezzo, while further strengthening relationships with long-time clients Visit Britain and the British Council, cti digital continues to solidify its position as a trusted partner for some of the most prominent organisations in the country. Their ability to deliver tailored and effective digital strategies has consistently driven growth and success for their clients.
CEO of cti digital, Nick Rhind, expressed his delight at the agency's impressive achievement, stating, "We are thrilled to be recognised as one of the top digital agencies in the North. This accolade reflects the dedication and talent of our entire team, who work tirelessly to provide extraordinary digital solutions for our clients. Our success is a testament to the strong relationships we have built with our clients and our unwavering commitment to delivering outstanding results."
With a growing headcount of over 200, the agency's diverse range of services, including digital marketing, web and app development and digital strategy, has allowed them to offer comprehensive and integrated digital solutions tailored to each client's unique needs. This approach, combined with a focus on innovation and staying ahead of sector trends, continues to keep cti digital at the forefront of digital.
The Prolific North Top 50 Digital Agencies list is widely regarded as a benchmark of excellence within the digital industry. The Top 50 list, compiled by research provider, Mustard, ranks the region's agencies based on key metrics, including turnover, headcount, and pre-tax profit. The rankings are derived from direct company confirmation and publicly available information from Companies House. To achieve a top-four position demonstrates cti digital's ability to consistently deliver outstanding results and exceed client expectations.
Looking ahead, cti digital is committed to further expanding its portfolio of exceptional work and continuing to grow and cement its position as a digital leader in the industry. With a talented and dedicated team and strong client partnerships, the agency is poised for continued success and growth in the coming years.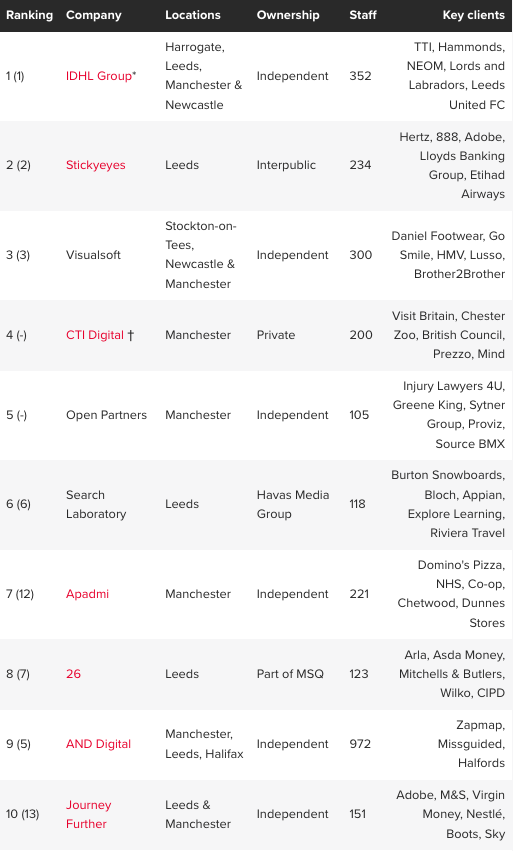 You can view the full Prolific North Top 50 Digital Agencies 2023 list here.