The release of Drupal 10 has been highly anticipated by the Drupal community, and it was finally launched in December 2022. This latest version of the content management system brings several new features and functional improvements that will make content creation and management easier while also improving SEO, and driving conversions.

In this blog, we'll highlight the key benefits of Drupal 10 for marketers and website managers.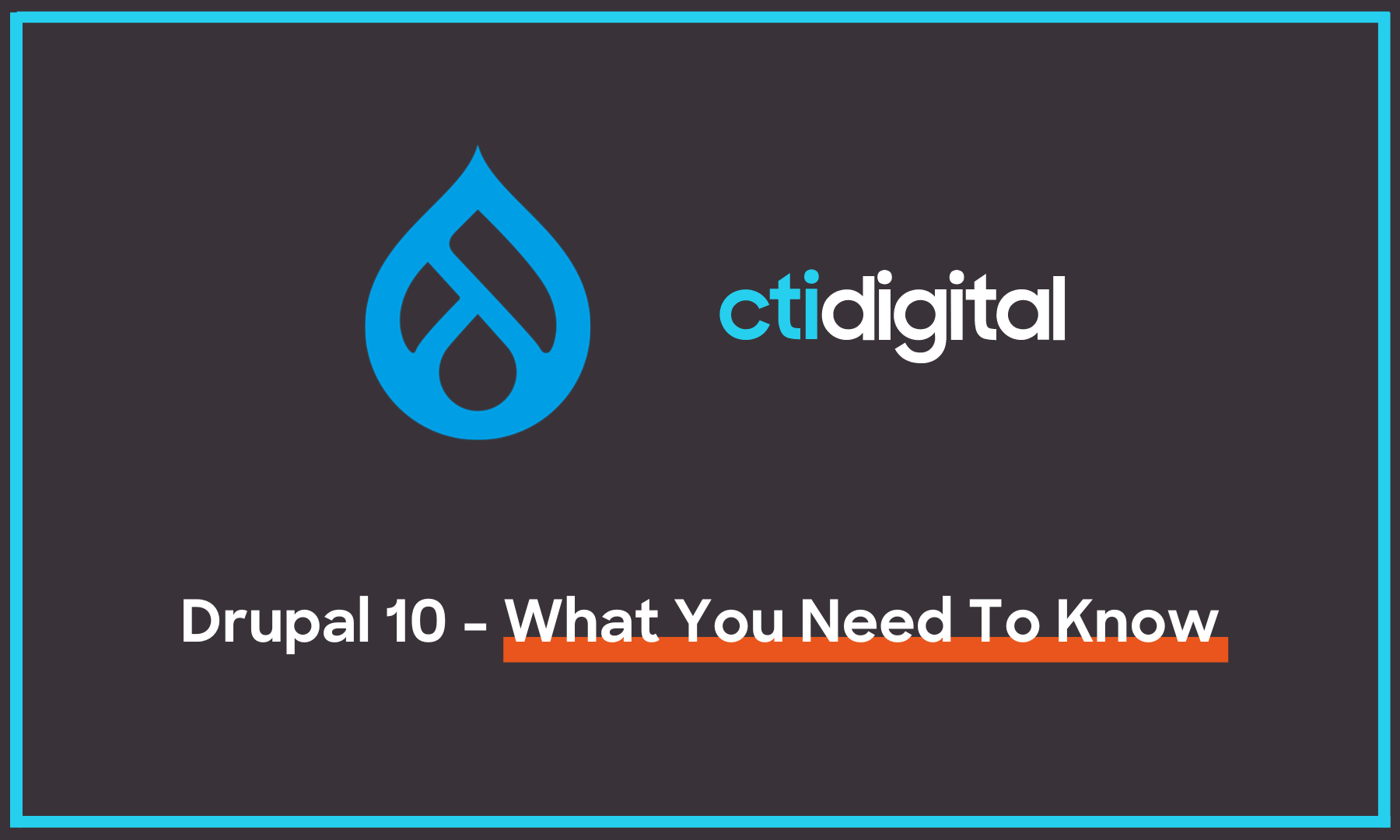 Improved Text Editor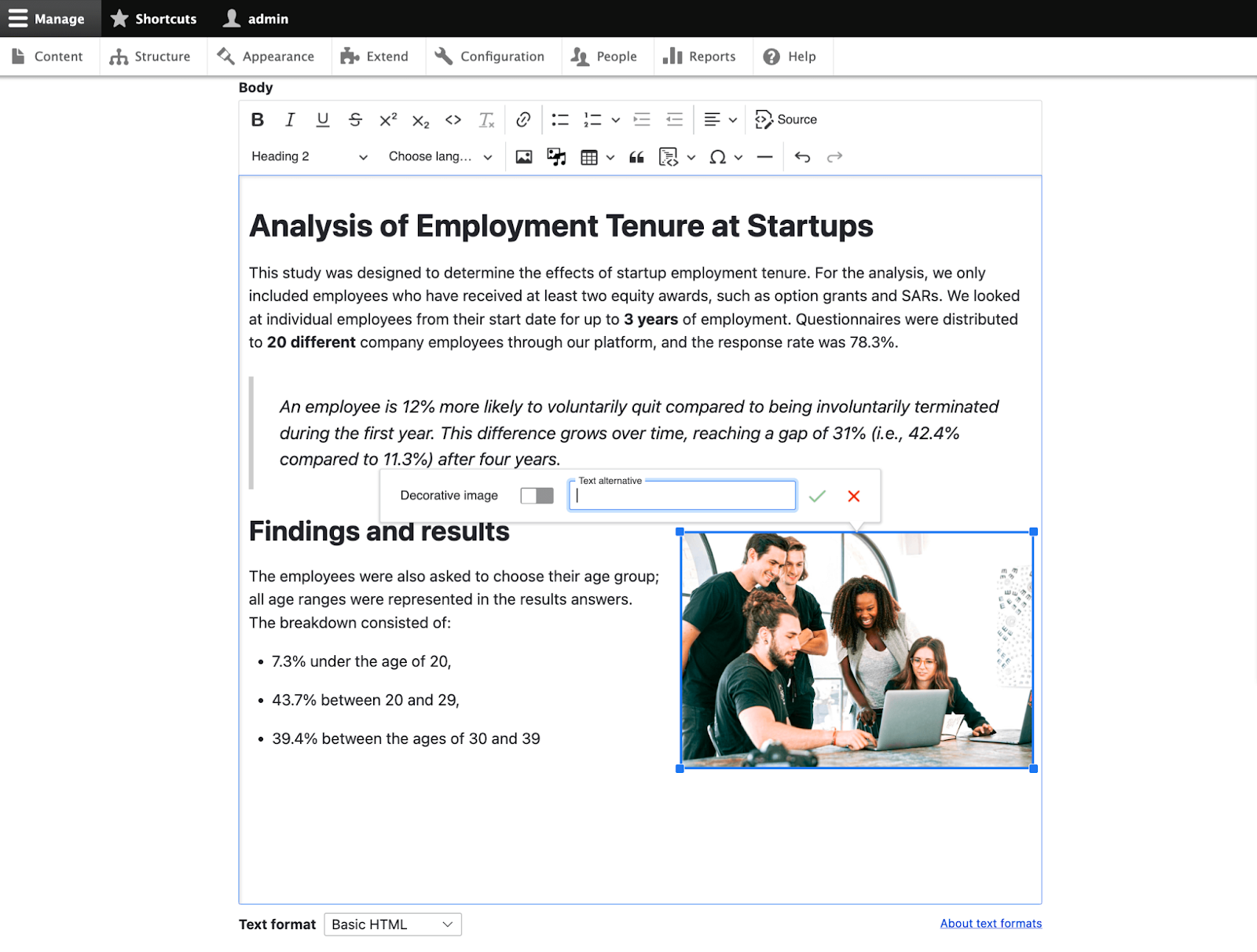 Image Source: CKEditor.com - https://ckeditor.com/blog/drupal-and-ckeditor-taking-content-editing-to-the-next-level/image01.png
Drupal 10 features an upgraded WYSIWYG text editor that moves from CKEditor 4 to CKEditor 5, offering a lighter and fresher look with improved icons and toolbar items. This new text editor is designed to make life easier for content editors.
Sleek Backend Admin Theme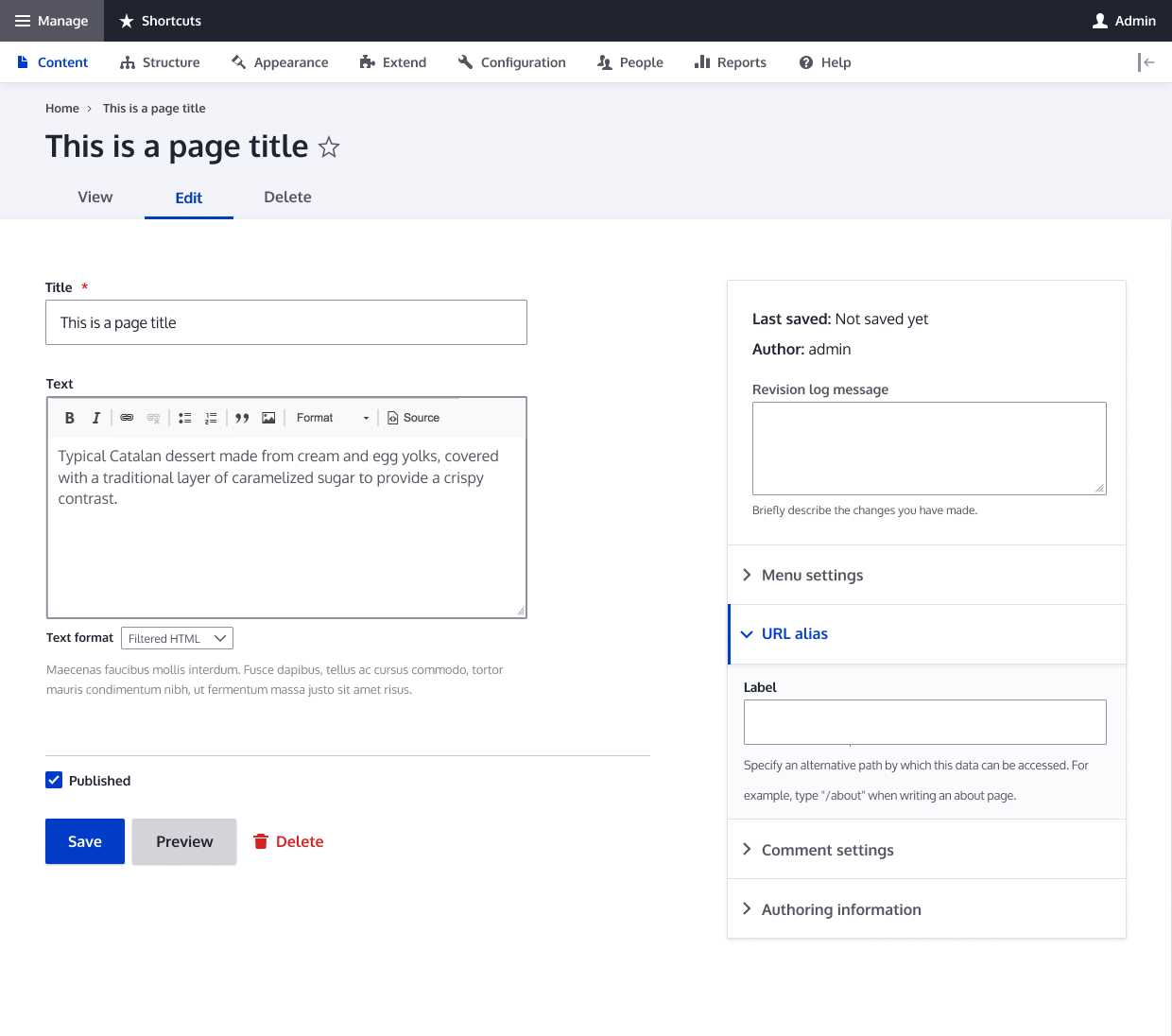 Image source: Drupal.org Claro - https://www.drupal.org/files/claro_node_add.png
Drupal 10 includes the Claro backend admin theme, offering a significant upgrade in user experience and making Drupal look modern. For those looking for even more advanced features, there is also a sub-theme called Gin available.
Layout Builder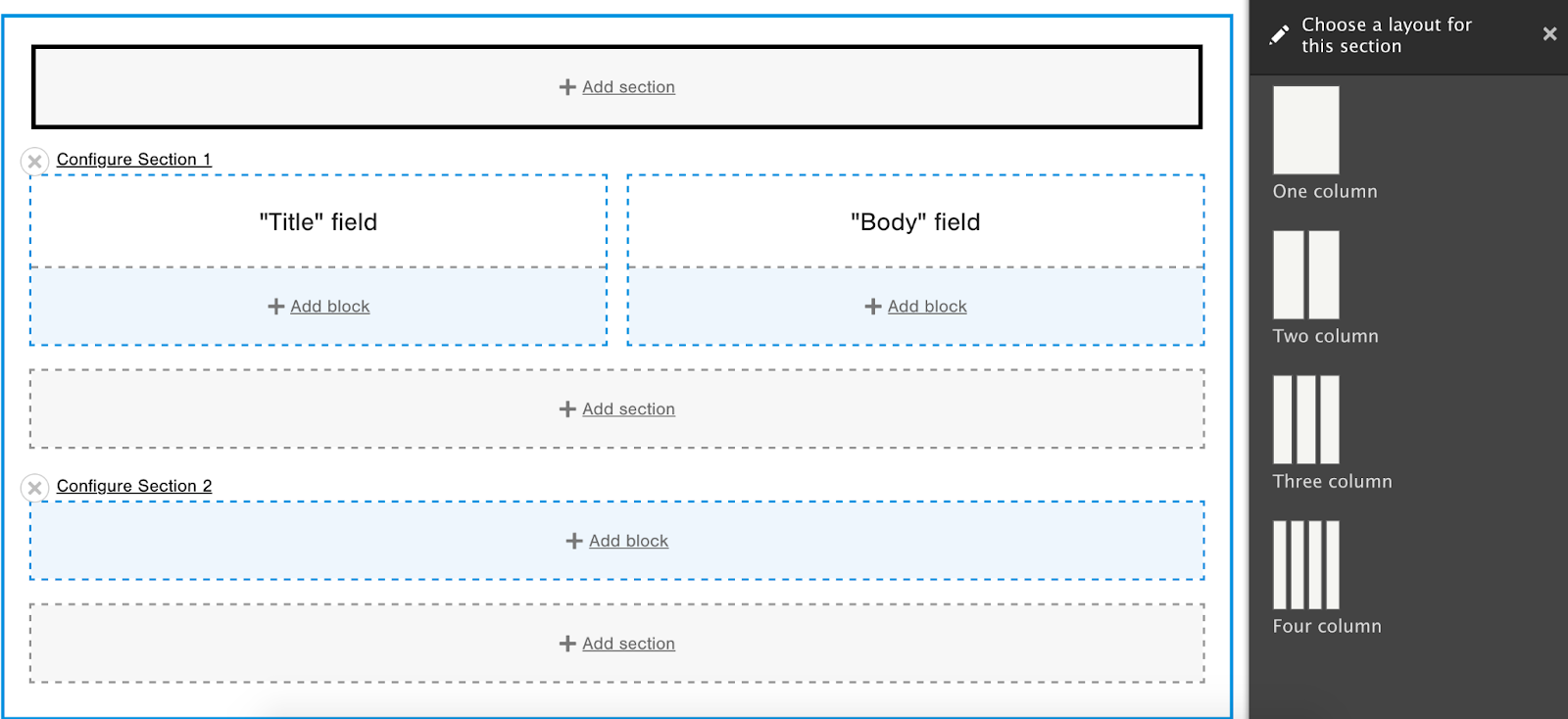 The Layout Builder module allows for customization of page layouts using a drag-and-drop interface. You can customise a single page or create a template for specific content types.
Improved Media Management
Drupal 10 introduces an overhauled media management system, making it easier to upload, manage, and reuse media files. The media library makes it easier to find and use assets.
Ease of Use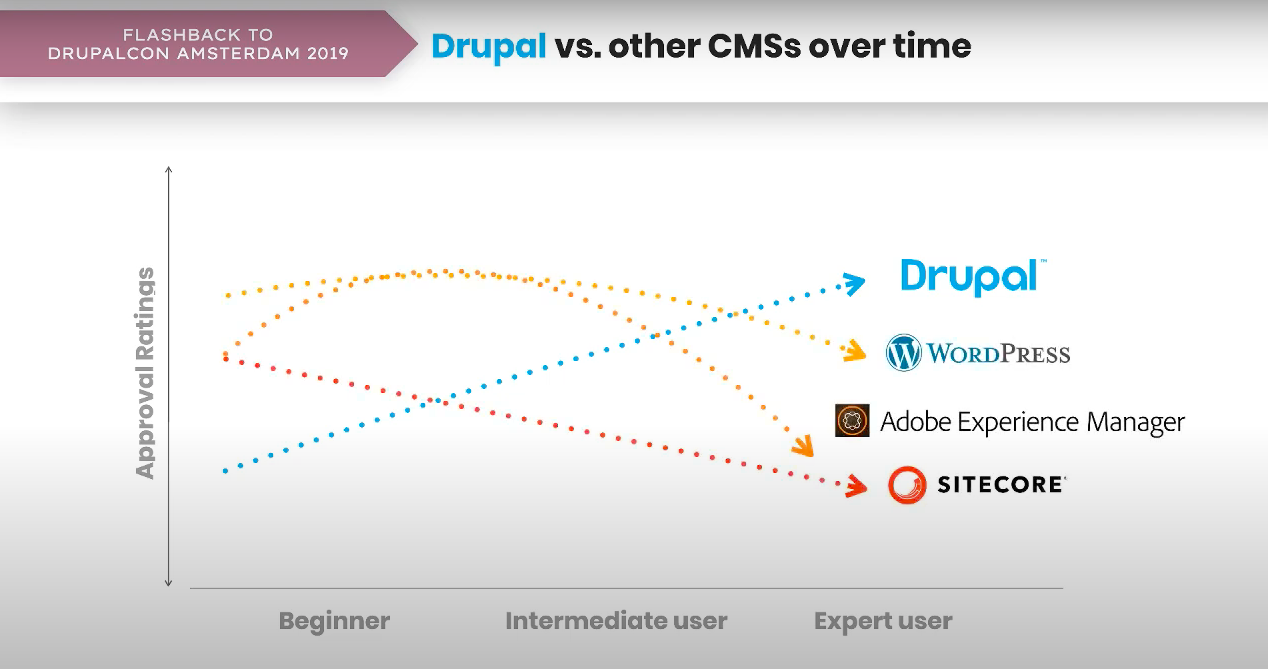 Image source: DriesNote DrupalCon Global
A UX survey conducted at DrupalCon Amsterdam in 2019 showed that while beginners found Drupal difficult to use, more advanced users had a positive experience. As a result, DrupalCon 2020 focused on improving the user experience for new users. The layout builder, Claro admin theme, and media management system have been bundled together for a more user-friendly experience, and are enabled by default in Drupal 10.
New Content Moderation System
Drupal 10 includes a new content moderation system that makes managing content easier, allowing you to create and manage moderation workflows.
Improved Performance
Drupal 10 features performance enhancements, including a switch to a new database driver that is said to improve performance by up to 20%.
Enhanced Security
Drupal 10 includes security improvements, including a security report to identify potential vulnerabilities, better password hashing, and a setting to prevent clickjacking attacks.
Drupal 10 Migration
If you're setting up Drupal 10 for the first time, congratulations! For those upgrading from an earlier version, here's a quick guide to help you through the process.
Upgrading from Drupal 7:
Full site migration to Drupal 9 or 10 is required.
Use the Upgrade Status Module to check for compatible releases, then the Migrate module suite to migrate content and configuration manually.

Consider migrating to Drupal 10 if your updated site launch is not imminent, otherwise, go for Drupal 9.
Upgrading from Drupal 8:
Drupal 8 reached end-of-life on 2nd November 2021 , so there's no direct upgrade path to Drupal 10.
Upgrade to Drupal 9 first, then:

Install the Upgrade Status Module and enable it.
Scan modules for Drupal 9 compatibility and update as needed.
Update Drupal core to Drupal 9.
Upgrading from Drupal 9:
Follow these steps:
Install the Upgrade Status Module and enable it for an environment readiness check.

Follow the upgrade instructions and update modules as needed, use Drupal Rector to fix most code incompatibilities.

Update Drupal Core to Drupal 10.
If you're looking to upgrade your website to Drupal 10, contact our team of dedicated Drupal developers for expert support.