Whenever the words' Black Friday' are heard, most consumers' minds go straight to frantic shopping sprees and bargain-hunting for physical products and 'things'.
However, more recently, how consumers purchase and their attitude towards buying has altered dramatically, especially in the younger generations, such as Millennials (27 - 42 year olds) and Gen Z (11 - 26 year olds).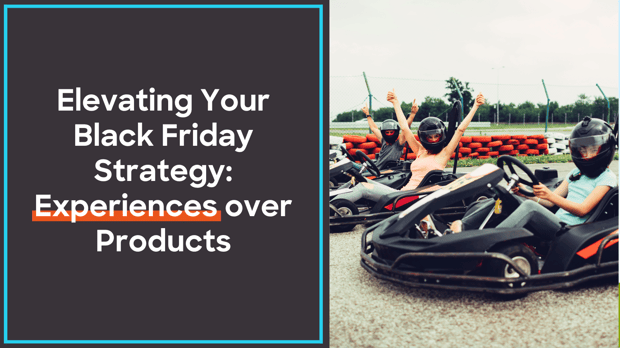 We've recently written a blog on generational buying habits and how to put your best foot forward when marketing Black Friday sales. One of the key takeaways from this blog was that people are prioritising experiences over possessions or 'stuff'.

While the likes of Buyagift and Virgin Experience Days may dominate the experience Black Friday sales arena, smaller regional and destination marketing organisations (DMOs) can still take advantage of the autumnal peak shopping season.
The Experience Economy
The traditional sense of shopping is a thing of the past.
Unlike previous generations at their age, Millennials aren't valuing traditional markers of success such as owning a home or a car. The ever-increasing cost of living has led to an influx of renters who find measures of success and happiness in other ways.
Instead, they find value from experiences they can share. According to an Eventbrite report, 78% of Millennials would rather spend money on a desirable experience over buying a desirable product.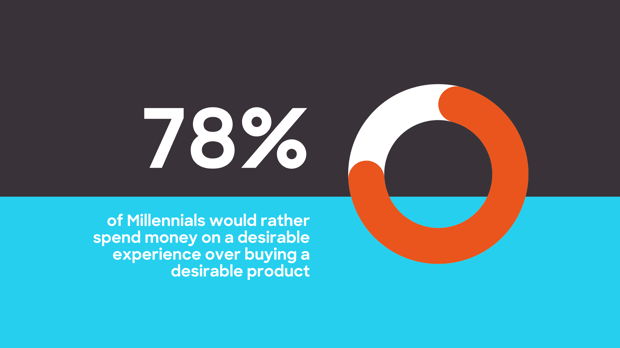 It's not just Millennials who are prioritising memories over products, either. 72% of Gen Zers value having fun compared with only 56% who value making money.
Joseph Pine II, an author, observed that people were no longer content with simply buying products; they wanted to buy an experience. He coined the phrase "the experience economy" to show this.
From unique dining experiences to pop-up shops and music festivals, the experience economy creates an immersive experience for those who crave connection and meaning.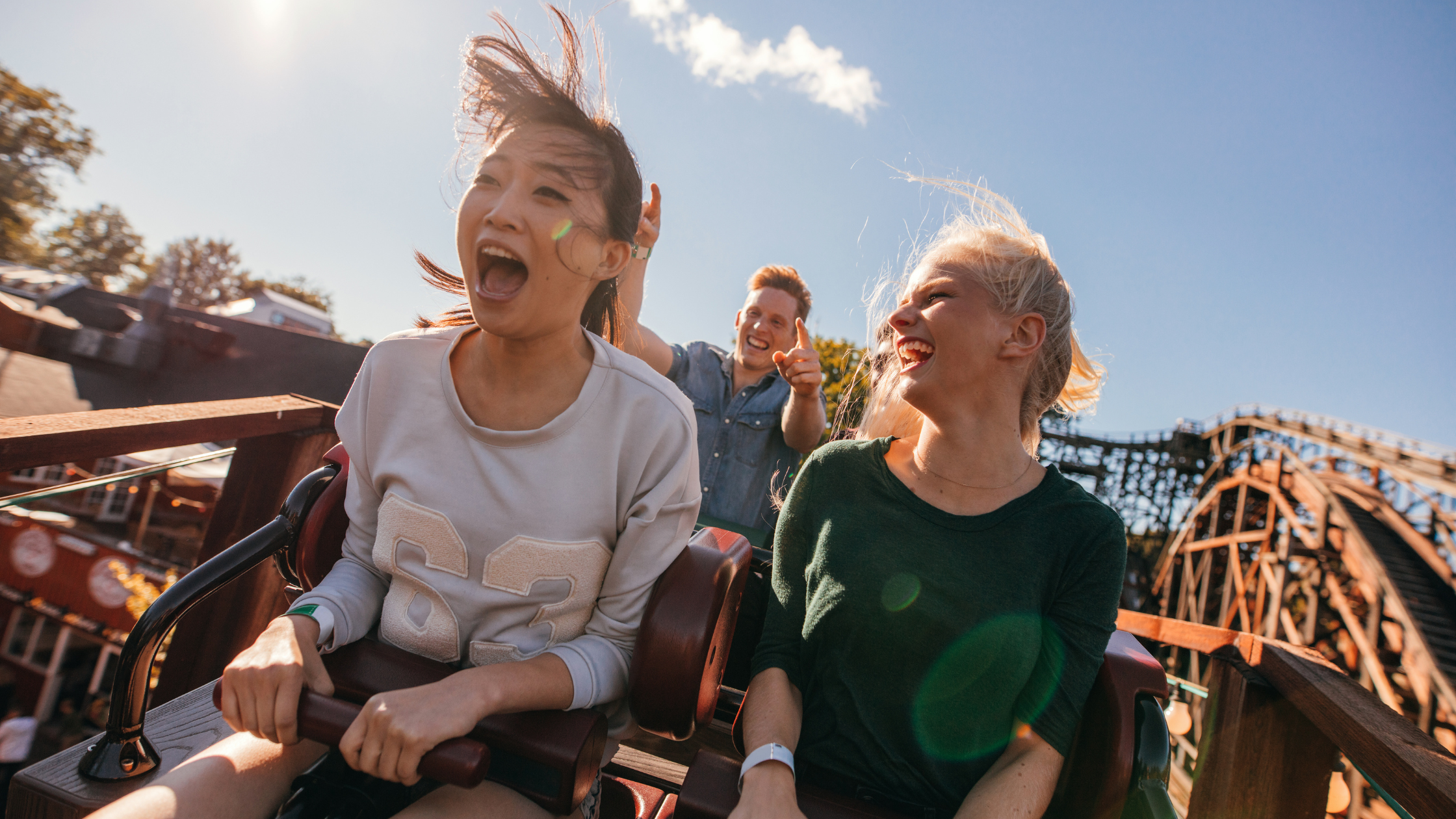 Identifying Your Experience-Seeking Audience
With this shift in consumer behaviour, it's essential to identify your target audience to align your Black Friday marketing strategy.
Creating persona profiles around the customers you want to attract is vital.
Is 30-year-old Becky a nature-loving, thrill-seeker keen to try new things for social Clout?
Is 27-year-old Isaac a music-loving, ale-drinking camper?
Understanding your audience allows you to effectively segment and tailor your messaging and deal. It's important to understand what experiences they value, what media they like to consume and how they prefer it - something we touched on in our generational buying habits blog.
Getting your deals in front of your audience and creating a meaningful connection can help increase Black Friday sales and often flatten the autumnal sales slump seen with experiences.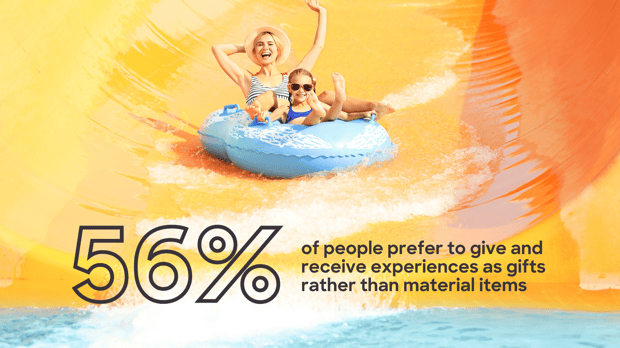 It's not just about the end user (or experiencer, if you will). According to a Gitnux report, 56% of people prefer to give and receive experiences as gifts rather than material items.
As a Millennial, our family has increased its experience gift-giving, and we've also asked for more experiences and less 'stuff' for our kids too.
To add to this, 91% of Gen Z and 87% of Millennials are making a large share of their gift purchases over the Black Friday event.
If there was ever a time to start selling experiences as gifts, Black Friday is it.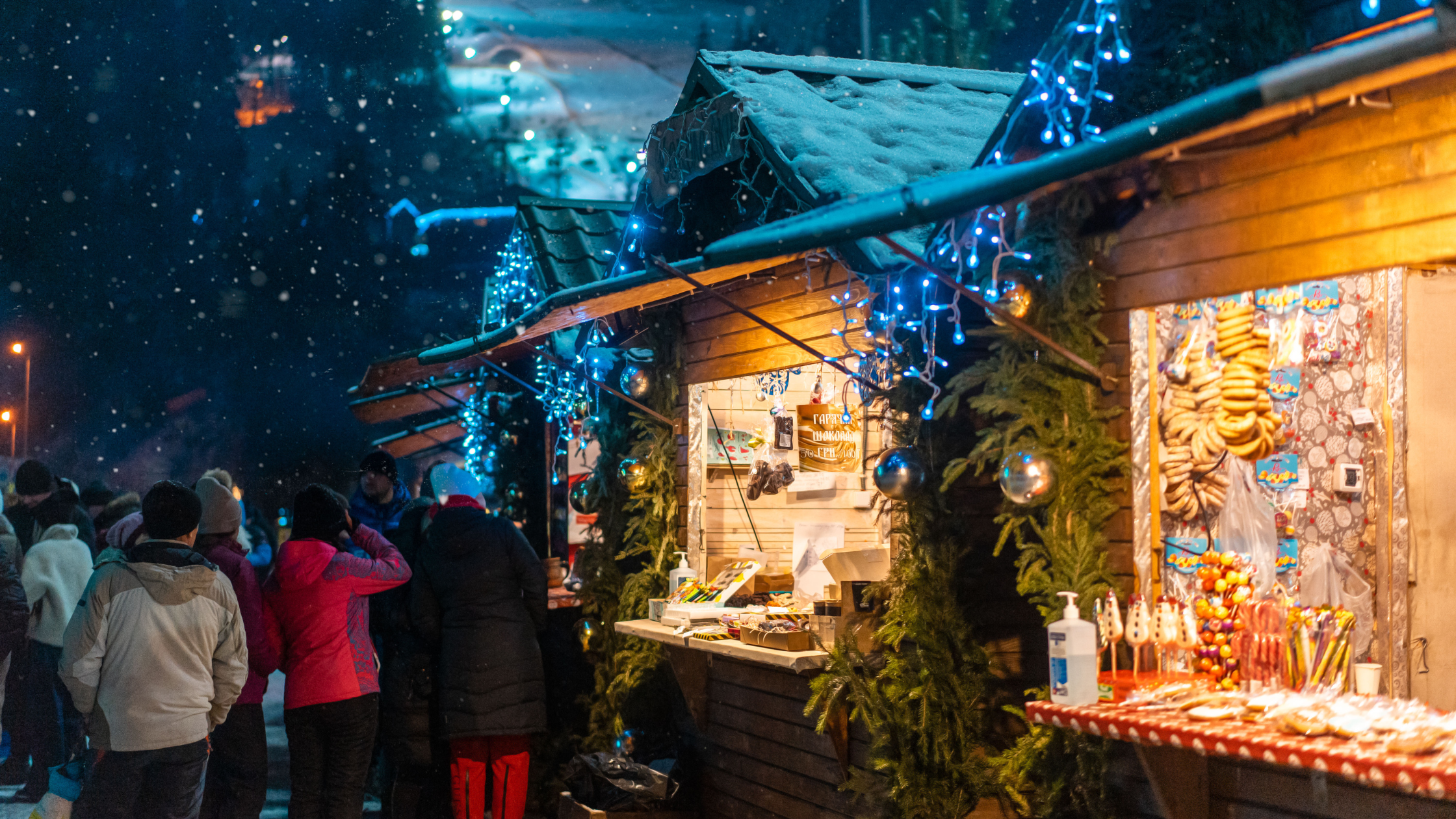 Irresistible Experience Offers
The essence of Black Friday has stayed relatively consistent - to get a good deal.
This premise also applies to experiences.
Offering exclusive, limited-time offers on an experience is sure to embrace the essence of Black Friday, and with 41% of Gen Z and Millennials making an impulse purchase online every 2-3 weeks, it's a surefire way to grab their attention and make them reach for their digital wallet.
If discounting your experiences makes you shake in your boots, bundling complementary experiences together may be a more palatable option.
For instance, a DMO hosting a winter festival may partner with an accommodation provider or restaurant to create a complete event package, making the price cheaper together than purchasing separately.
Another alternative, which is a little less traditional, is to entice customers with the allure of exclusivity. Offering limited-time VIP package upgrades that give additional perks or grant access behind the scenes is another excellent way to foster a meaningful connection and get your audience spending on Black Friday.
Leverage the Power of Storytelling
Storytelling and creating memories should go hand-in-hand.

Psychologist Jerome Bruner found we're 22 times more likely to remember a fact when it's part of a story.

The aim is to make the reader (or viewer) feel something that will inspire them to take action - in this case, buy. Storytelling humanises a brand, and when it comes to experiences over products, telling stories should be at the heart of all your marketing.

From case studies and stories from real people who have enjoyed your experiences and the memories they'll cherish to creating point-of-view visuals tapping into the FOMO (fear of missing out) Millennials and Gen Z frequently experience.

Sharing narratives of the emotional benefits of your experiences and how they can create lifetime memories should be a core element of your marketing strategy.
User-Generated Content
User-generated content (UGC) is a great way to leverage storytelling authentically. We've previously spoken about maximising user-generated content for destination marketing organisations, which other leisure and tourism businesses can easily translate.

Asking previous visitors to share their memories and stories from their experiences is a great way to amplify the heartfelt moments that Millennials and Gen Z are seeking.

An excellent example of collating UGC in this field is Airbnb. They invited their followers to share experiences of using Airbnbs with their pets.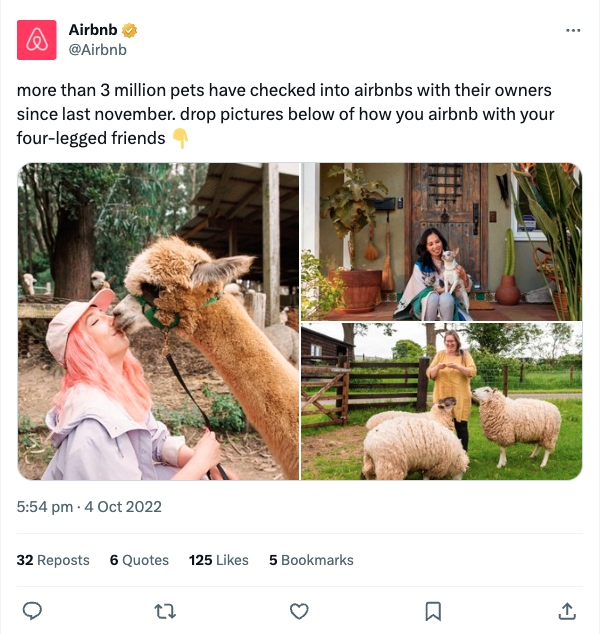 Using UGC can increase your brand awareness and engagement on social media platforms as it invites people to share their personal experiences that they can relate to.
Everyone loves talking about themselves. People spend 80% of their social media conversations talking about themselves, so why not give them a platform that benefits you, too?
Creating a user-generated content giveaway where every user who submits receives a mystery discount code to use on Black Friday could kill two birds with one stone, so to speak.
Strategic Partnerships
Partnerships enable you to spread your reach further than you'd manage organically. They're a fantastic type of affiliate marketing.
Collaborating with others of similar values to your brand and that of your audience allows you to create the meaningful connection we've been talking about. If collaborating with brands, finding organisations with similar values with a different but complementary offering is vital to a prosperous partnership.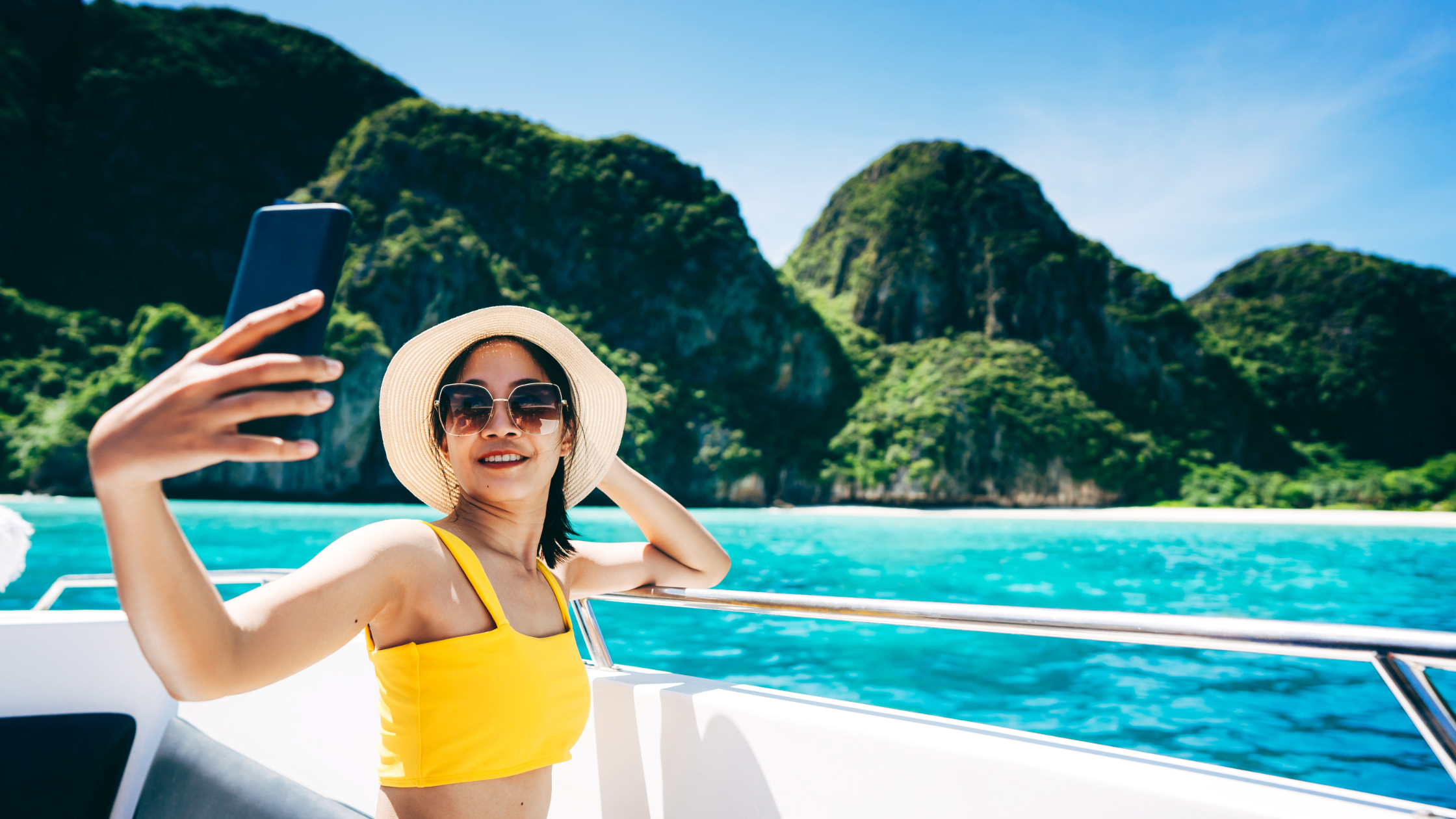 Influencers
The younger generation, Gen Z, is heavily swayed by influencers, with 75% of Gen Z purchase online based on creator recommendations.
Collaborating with influencers whose values align with your brand is a great way to get your experiences in front of more of your target audience using the power of storytelling.
Invite them to experience your offering, and ask them to share their adventure from their visit.
Joint Promotions
Explore partnerships with businesses that offer complementary offerings. Creating joint Black Friday promotions in bundles is an excellent way for you both to share the marketing efforts and reach wider audiences through cross-promotion of each other's experiences.
Whether you're making an experience more wholesome with added touches such as complementary offerings like food, a care package or accommodation, teaming up with other brands could see better ROI without reducing prices, making a loss or breaking even to compete.
Beyond bundles, partnering with brands that are an essential part of your target market's life is another way to promote your experiences where you both benefit from the promotion. Think about Merlin Entertainment partnering with Carex and Kellogg's to promote 2-for-1 tickets. If you buy cereal or hand soap anyway, you might as well buy a brand with added value - cheaper tickets to theme parks and attractions.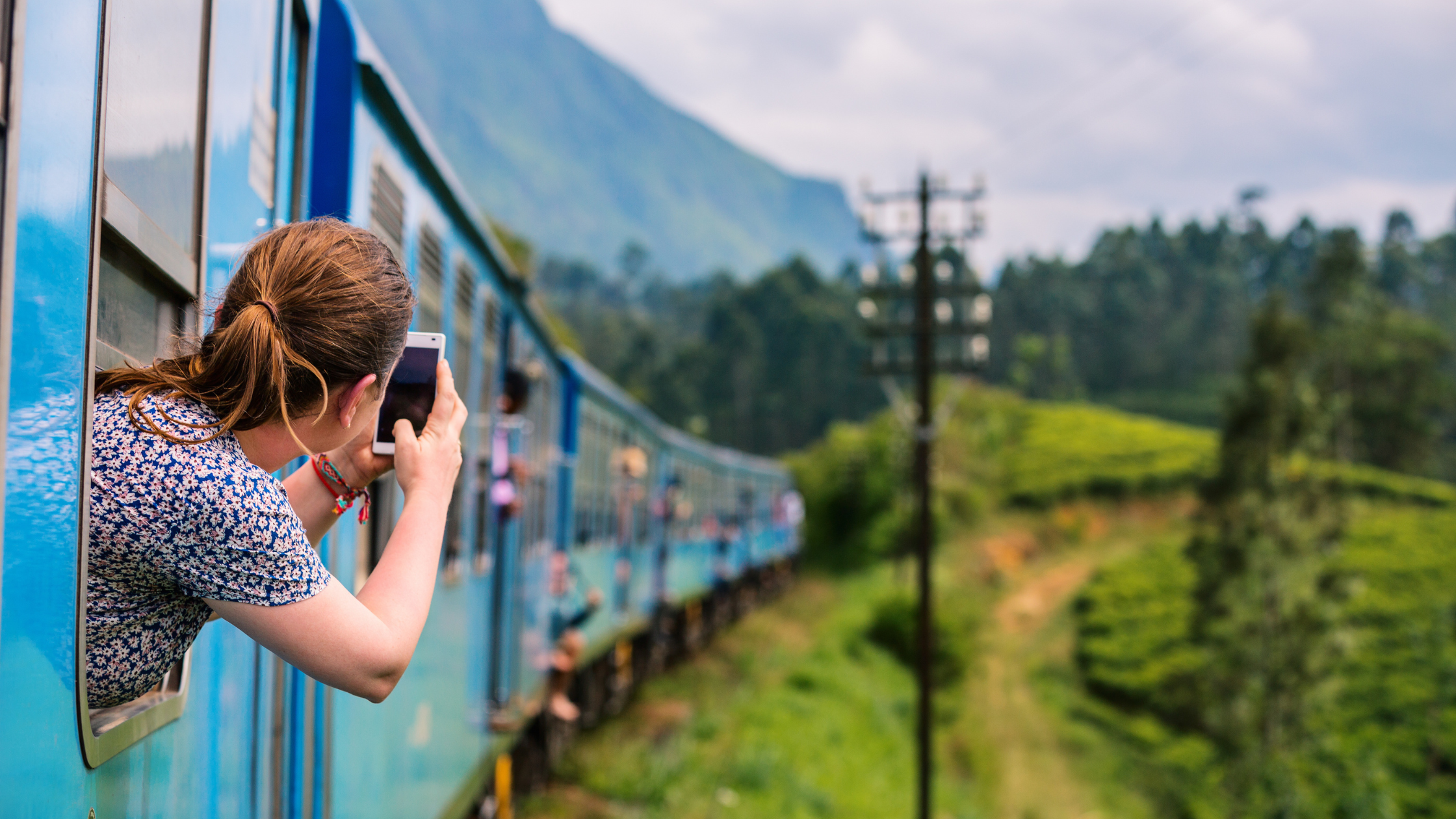 Shifting from Traditional Shopping Sprees to Experiences
Particularly among the younger generations, there's been a shift from traditional shopping sprees to a focus on experiences when it comes to Black Friday.
As Millennials and Gen Z prioritise memories over material possessions, seeking meaningful moments and connections is crucial, but only if you truly understand your target audience and the types of experiences they seek. Understand their preferences, media consumption habits and how they like to engage with businesses to build personalised messaging.
Messaging comes best from storytelling, reinforcing the emotional connection with your audience. Using case studies, user-generated content, real-life stories, and visuals is vital to capturing their attention and cutting through the noise.
Black Friday no longer needs to stop at traditional Black Friday shopping frenzies. It can hold significant value and become a celebration of meaningful marketing. By aligning your strategy with the preferences of the modern consumer, you can make the most of the Black Friday sales and position your brand as a leader in the experience market.
Preparing for Black Friday? Check out our other blogs on how to make this Black Friday your most successful yet: