I'm pleased to announce that we've been awarded ISO 9001:2015 accreditation, which covers all of the services we offer including design, development, marketing and support. This big milestone has been a long time in the making, so I wanted to describe the journey we've taken to achieving this accreditation.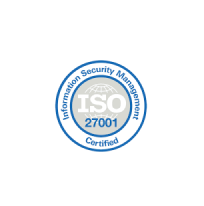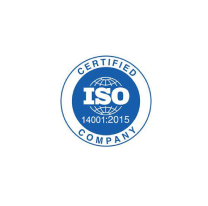 What is ISO 9001?
ISO 9001 sets out the criteria for managing the quality of the services we offer, through what is termed a Quality Management System. The principles include a strong focus on understanding our client's needs, making a commitment to quality throughout the organisation, and continually monitoring and improving how we operate.
Why was ISO accreditation important to CTI?
CTI has long has focused on creating quality digital products for our clients. This commitment led us to develop a set of processes capturing the best practice our team have learned while delivering the wide variety of digital projects we're involved with. ISO 9001 has provided us with a clear structure to manage the continual improvement of these processes and sends a clear message that quality is paramount for us.
The journey to getting accredited.
As CTI started to expand rapidly, the consistency and knowledge sharing that was previously easy in a small team started to become more difficult. Processes started to diverge between teams and it was difficult to share best practice. The first decision we needed to make was how to record our processes and share them centrally within CTI.
We had just started using Atlassian Confluence for our project documentation and it seemed like an obvious place to start documenting and sharing our processes. Without any formal structure however, things started to get hard to find. The documentation became difficult to maintain and inconsistencies started to creep in. Having determined we would use Confluence we set about deriving a way of organising content in a logical and easy to find way that would allow us to mitigate the problems we were experiencing.
We needed to develop a structure that enabled everyone in the team to quickly find the correct documentation within the extensive set of documents we had built up. After many lengthy discussions, we settled on a system that allowed documents to be found by the service being delivered, job role or by category. We developed the categories through a card sorting exercise run with various members of the development, QA and project management teams. This provided insight into the mental models of those using the documentation, enabling us to create categories that matched.
Building up an extensive set of documentation is a big investment, which would only pay off if we had buy in from the whole team. One of they key ways we have looked to achieve this was by democratising the Quality Management System and empowering everyone within CTI to be able to create, edit and comment on every document within Confluence. The Comala Workflows plugin for Confluence was key to this and enables us to create custom workflows for drafting and approving changes in a controlled manner.
Working in client services, our clients have always been at the centre of what we do. Before implementing ISO 9001, we didn't have clear processes defining how we receive and respond to client feedback and measure the satisfaction of our clients to identify trends. ISO has encouraged us to develop systems for monitoring this feedback through quarterly client satisfaction surveys and an official complaints procedure. We combine this with metrics such as adherence to service level agreements and publish it to the whole company. This ensures everyone is aware of how well we are meeting our client's needs.
An additional area of change required was to introduce a cycle of internal auditing. This is vital to ensuring that between the external audits, we constantly monitor that we are adhering to the process we have defined. In order to attain and retain the certification, we have to go through a regular external audit. This audit ensures that we are following the standards set out by ISO 9001 for managing the quality of the services we deliver.
What's changed?
There's still plenty of work to do to ensure everyone within CTI is contributing to and improving our processes and we see the full benefit of the work we have put in so far. One of the key principles of ISO 9001 is that of continual improvement, so we are continually identifying areas where we can improve the quality of the services we offer.
We're already seeing big benefits from the work we have done to get this accreditation. There is significantly more consistency across projects and teams within CTI. When onboarding new staff, we are seeing them build their understanding of our process much more rapidly.
Gaining the ISO 9001 accreditation has been a lengthy but highly rewarding process that I think clearly demonstrates to our team and clients that we care deeply about the quality of the services we offer and products that we create.
---