We are delighted to announce that we were named winners in the Web Development and Service Delivery categories at the RAR Digital Awards in London.
Ranked first in the 40-99 Staff cohort, these awards recognise the work of every member of the growing CTI team. From the Sales team, Account and Project Managers, to Developers, Designers, Testers and Marketers, we can all celebrate our collective contributions to delivering an award-winning service for clients.
Our CEO, Nick Rhind, and our Sales Director, Steve Gale, attended the awards ceremony at London's Marriott Hotel last night and came away carrying two (rather heavy) trophies! The event provided the opportunity to network with some esteemed peers in the digital industry, from agencies of all sizes.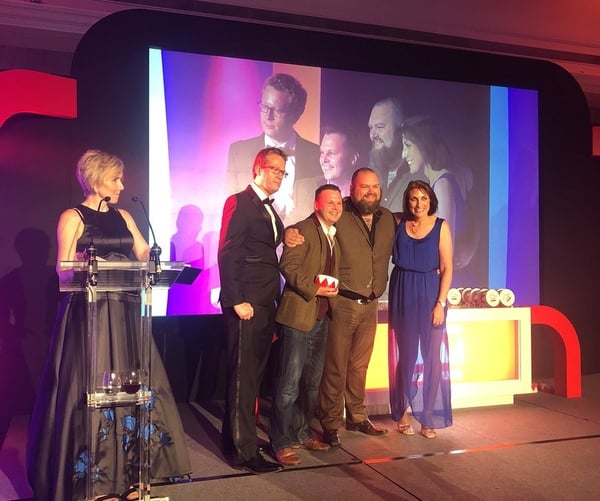 Nick and Steve Collecting an Award, Onstage at the RAR Digital Awards 2018.
The Recommended Digital Agency Awards, run by The Drum, are judged directly on client feedback. Winning these awards reflects not only the high-quality websites that we build and improve, but also marks the successful integration of departments across our full service agency, delivering client satisfaction from start to finish.
With more and more clients opting for our popular Continual Development service, as well as existing clients choosing to onboard further brands and services, we are proud of the positive working relationships built between CTI and our clients. The fact that clients were willing to take time to provide positive reviews for us solidifies this collaborative atmosphere; we would like to thank everyone who recommended us.
Having already made an appearance at the Drum Search Awards earlier this year, we are now looking forward to the Big Chip Awards next month, where we have been shortlisted as finalists in the 'Best B2C Project' category. This recognition represents the successful delivery of a Magento migration for another happy client, High Street TV. We hope that the winning season continues, but for now we're enjoying a well-deserved celebration, as the Recommended Agency for Web Development and Service Delivery 2018.
Congratulations to all of our hard-working team!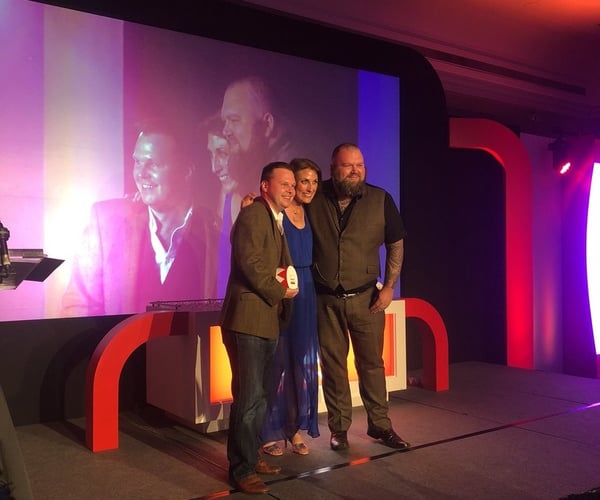 Winning Again: Collecting Another RAR Digital Award. Photos from Twitter.
If you are looking for some award-winning Web Development or Service Delivery, join our happy clients by getting in touch today.