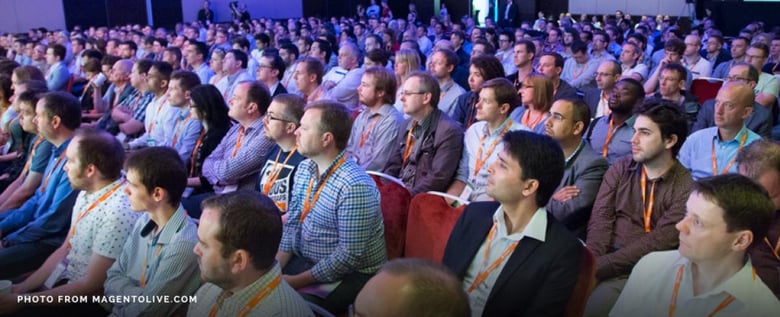 Didnt make it to Magento Live 2015? For those of you looking for your latest fix of Magento related goodness look no further, we've summarised the key announcements from the conference for those of you in the Magento Community who weren't able to attend.
Alert registry
If you are close to the Magento community you will be well aware of the recent plethora of security patches that have been announced.
As part of the patch release process Magento have focused in on how they both announce and release patches to the community and we think thats a great thing.
As a result Magento will be releasing an alert registry system in the near future in order to notify developers and agencies of critical security releases which need to be applied.
To learn more about Magnetos security process and find out more about the alert registry visit: http://magento.com/security
Security registry is due to be released early July 2015.
Magento Market Share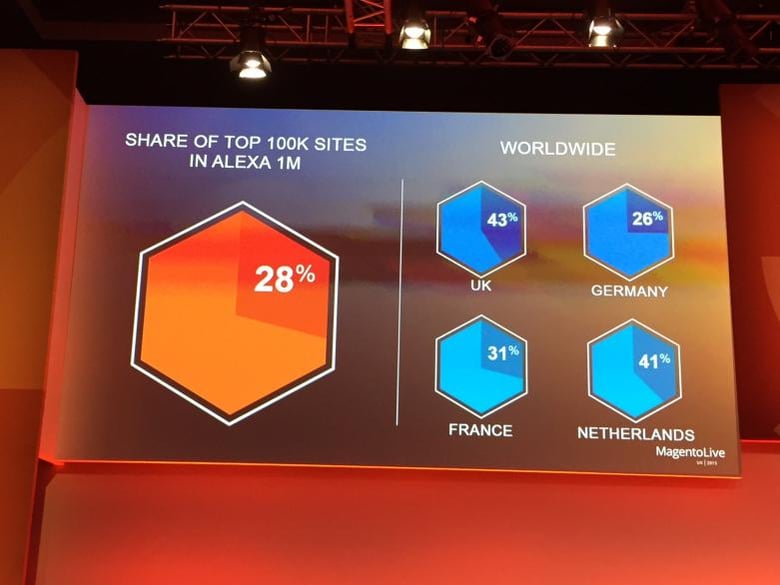 The success of any given platform is usually measured by its market adoption rate.
In the E-Commerce sector Magento finds itself up against several big players in the market including Hybris, Demandware and Oracle commerce.
In a market that is so competitive it's encouraging to see Magento growing as a platform with the latest research showing that out of Alexas top 100k websites Magento is the platform of choice for 28% of websites.
Magento has also just won the #1 spot in the 2015 International Retailer top 500.
Magento 2
You'll be happy to hear that Magento are currently right on track with their release timeline for Magento 2 with the Merchant QA release pencilled in for Q4 of 2015. When it launches it will be at least 25% faster out of the box than Magento.
For EE customers, Magento 2 will scale better than ever thanks to several new features.
DB can be split into 4 parts all on separate instances (main, catalog, checkout & orders)
Varnish 4 support out of the box
This leads to a **46%** improvement in the capacity for orders per hour in Magento 2.
Magento 2 will be much more extensible leading to much higher backwards compatibility in years to come thanks to the introduction of a public & private API.
The public API will remain the same & the methods will not change. This means that modules built upon this API will continue to be compatible with Magento 2 as the platform develops. The private API will be updated by the team to improve performance, reliability & security much in the same way as Magento 1.
You can read more about Magento 2 here - http://devdocs.magento.com/
New & Improved Magento Connect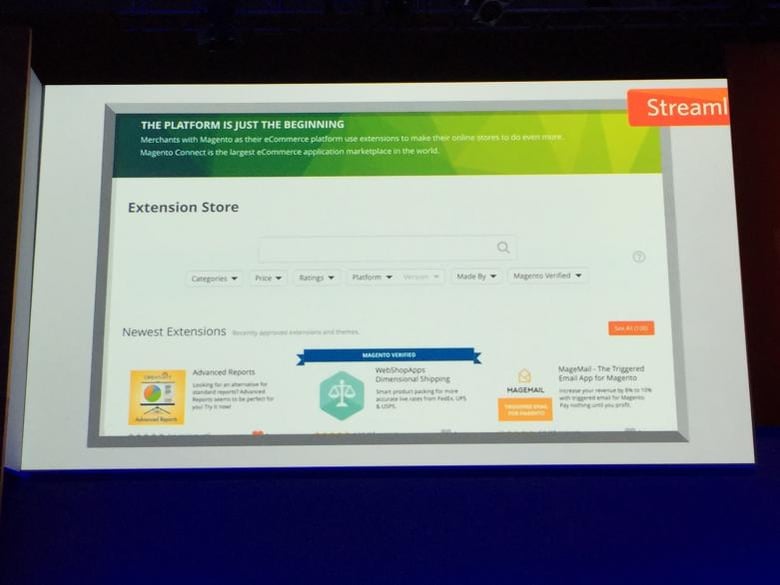 The magento connect marketplace is being revamped alongside the release of Magento 2 to provide you a much better experience. All modules will need to be approved and pass a check on security, performance & legitimacy. This means you can place much more faith in any modules you purchase from the marketplace and will filter out any that could harm your build with security flaws or performance bottlenecks.
Magento Performance Toolkit
A tool to monitor performance before & after changed to evaluate performance impact/improvements which has been designed specifically for EE but can work with CE with little additional effort.
The benefits of introducing the toolkit to your workflow are:
Generation of sample data
Imitation of user activity
Comparing benefits of performance tweaks
This can be used with Magento 1 as well as Magento 2. Tests can be adapted from the Magento 2 repo on Github to work with Magento 1 too.
To get started with the Magento performance toolkit checkout the Github page - https://github.com/magento/magento-performance-toolkit
Magento U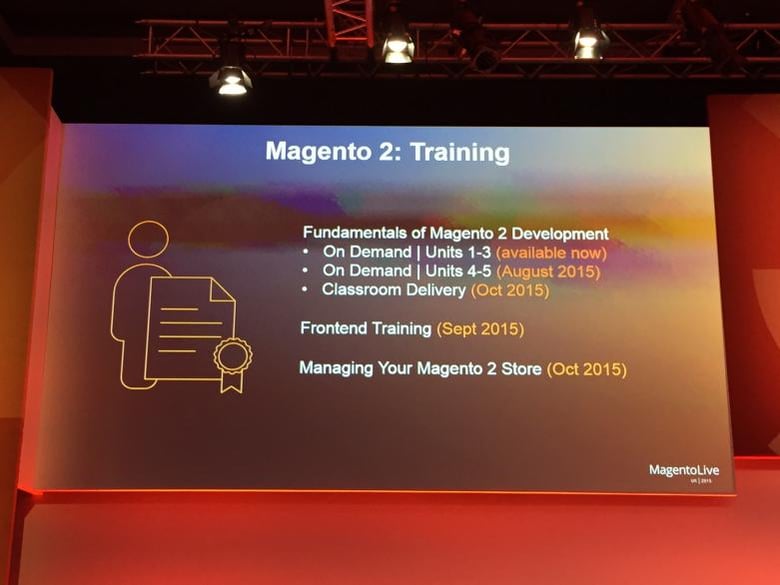 In preparation for the release of Magento 2, Magento U is steadily releasing a set of courses to help get you up to speed. Some are already available for you to get your hands on and others will be coming in the next few months.
They have also announced the first Magento ecommerce university course, in conjunction with Leeds Becket University.
To find out more about Magento University, check out the Magento training catalouge http://magento.com/training/catalog/developers
Magento 1 Support
From the release of Magento 2 we wondered how long Magento would continue to support Version 1. They confirmed they will continue to support the original platform for 3 years from the release of Magento 2 to allow a realistic timescale for merchants and agencies to upgrade.