In the modern workplace, integrating your digital tools has become a necessity. Customer Relationship Management (CRM) systems, like Dynamics 365, provide a huge network of applications often used in isolation. But, like most things at CTI, we believe tools work best when they work together.
Every customer relations suite provides a multitude of capabilities, allowing organisations to create bespoke operational solutions. In the case of Microsoft's Dynamics 365, it can streamline sales, marketing, operations, fulfilment, talent and HR, and resource management.
These tools are usually designed to fit nicely together, so organisations will often embrace out-of-the-box capabilities and look no further. However, integrating your available tools along with a smart hosting system can help your organisation to scale and grow without restrictions. When building off .NET systems Microsoft Azure, launched in 2010, is a great tool to allow you to do this.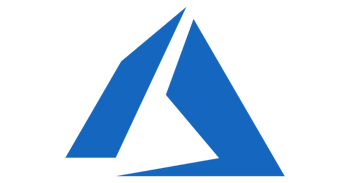 What is Azure?
Microsoft Azure, is an open, flexible, enterprise-grade cloud computing platform. It gives you the ability to build, manage and deploy applications on a massive, global network, using your own choice of tools and frameworks. This means that you don't have to use other Microsoft applications; you can personalise Azure with your own mix of CRM software.
We are fans of Azure for its ability to start small and scale upwards, inline with seasonal forecasts and budgets. Importantly, this scalability levels the market for small and medium businesses, where technologies may have previously only been affordable for multinationals. Azure also has the flexibility to introduce new CRM features over time, without new equipment costs.
With a headless cloud-based system like Azure, you can develop software and deploy from anywhere in the world, to anywhere in the world. These tools allow your business to deploy updates quickly and seamlessly across every system in your organisation. This gives you the power to respond quickly to challenges that you may face in the future.
Integrating Azure with your CMS
When you initially build a new website, it's a shiny, exciting process. But the reality is that static websites quickly fall out of relevance. This is why a user-friendly content management system (CMS) is essential to empowering your organisation. The internet is constantly evolving, so you need to keep the digital presence of the business relevant and exciting.
Integrating with Azure takes this evolution one step further: allowing for the development and addition of further applications to your website, you will be able to efficiently integrate new systems into the existing Umbraco or other .NET website. This flexibility is great for a growing business, allowing you to develop overtime, introducing enterprise features, such as a more sophisticated file management application, when time and budgets allow. This can minimise downtime and implications for the individuals using the system.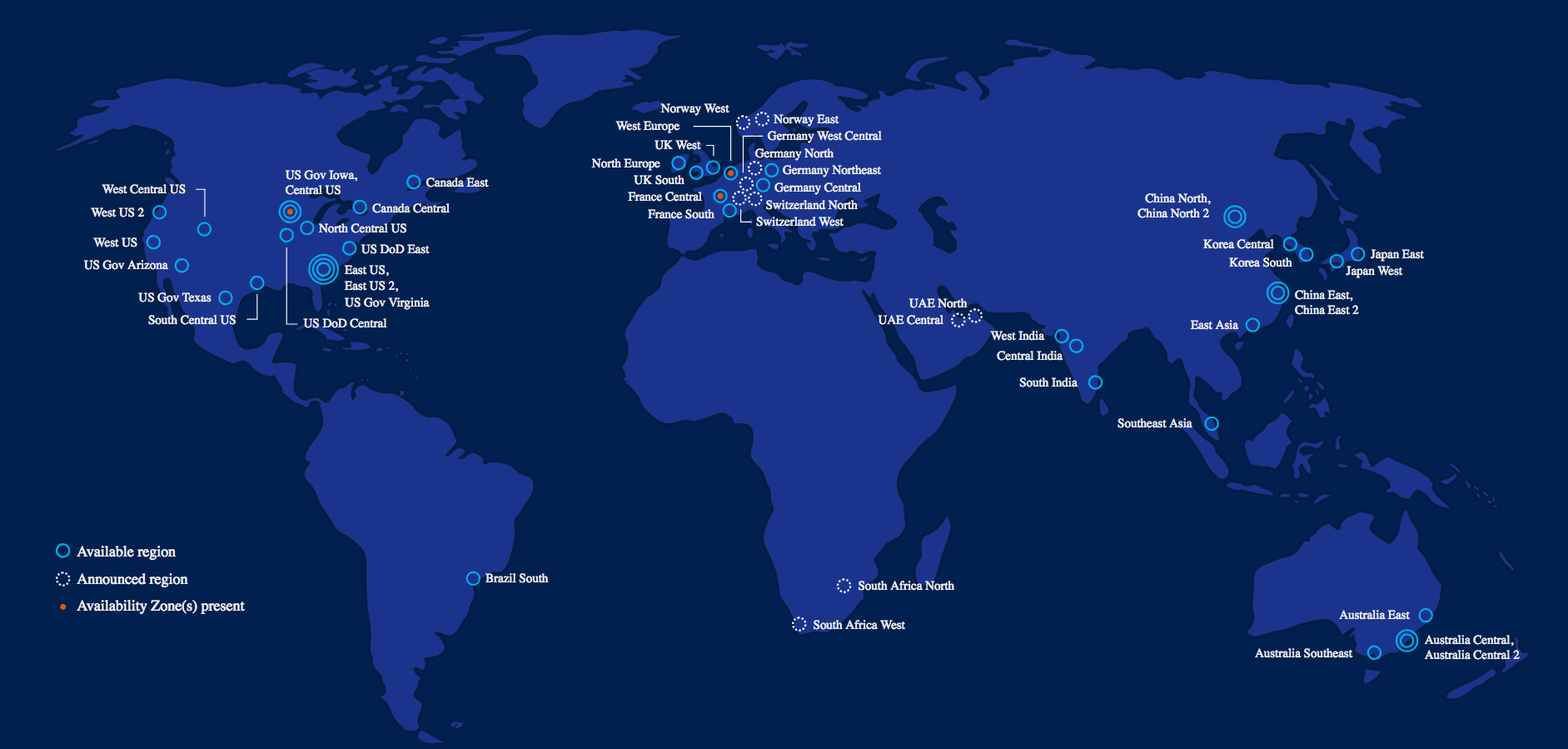 A map of Azure's globally supported regions
Integrating your CRM and CMS
Integrating your customer relationship management (CRM) applications with your content management system (CMS) can lead a digital transformation across your own business. Here are just a few positive results you can expect:
Informed Sales Journey
A huge benefit of integrating your CRM and CMS is the ability to monitor leads and push their data automatically between systems. Lead capture from contact forms can feed directly into Dynamics, attached to previous data such as user engagement, visited pages and clicked links.
Data Informed Optimisation
As well as pushing identifiable lead data across, integrating a CRM with your website provides stats regarding page visits, dwell time and bounce rates. These are all in one place and in a more accessible format than Google Analytics or separate applications may allow. This empowers website managers to review the success of digital initiatives and calculate the return on interest of marketing campaigns and sales efforts. They are then able to optimise the website, and can provide insights into why certain services or products aren't performing.
Marketing Automation
Consumers are busy people; waiting 3 hours for a marketing email is no longer acceptable. Integrating systems will allow your marketing automation to sky rocket. Instant welcome emails? Check. Personalised home page? Check. Bespoke discount offers? Calculated and applied faster than any promotions manager could offer, so… check.

Example marketing automation workflow
Customer Service Improvements
Seeing the browsing habits of known clients vs new visitors can reveal insights into their pain points throughout the purchasing journey. By integrating your CRM into your website you can see which areas have a longer dwell time, suggesting that potential customers need longer to research and require better descriptions. Comparatively, if known clients repeatedly navigate through to the contact support pages, perhaps it's time to add a chatbot to the home page, or assign a dedicated representative to deal with repeat issues.
Futureproof security
With everything in one place there's no need to amend multiple systems with every security update or organisational shift. This centralisation of processes prepares your business for necessary change. With everything on one integrated account, users also have fewer passwords and can save time logging in and out.
"But surely a single password leaves the data vulnerable?" Within Dynamics 365, granular security can be applied to give appropriate permissions to each department; with everyone accessing only what they need, the full-company overview is safe from manipulation.
We can help you integrate!
When organisations approach us to help streamline their business processes, our team of experts first conduct our tried and tested health check on the current system. This identifies where pain points may be occurring and provides the basis for strategic improvements.
We then work with your stakeholders to develop objectives and a roadmap that takes into account your business's reality and future. With the foundations of this detailed research, we can get to work.
Want to know more about integrating Dynamics with your CMS? Get in touch to speak to our sales team or one of our digital experts.
---