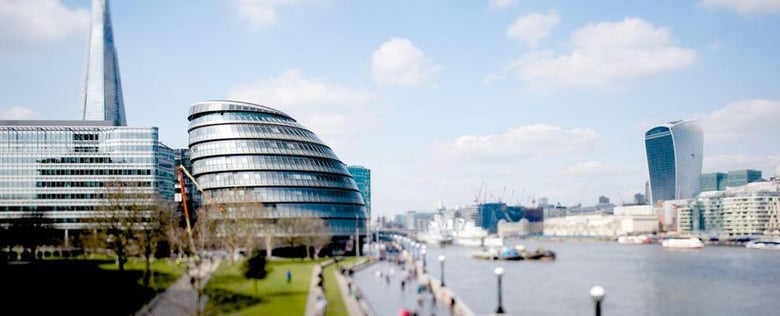 As part of the ongoing digital transformation at London City Hall - home of the Mayor of London and the London Assembly - CTI Digital were commissioned to integrate a number of key microsites with City Hall's main website - london.gov.uk.
By integrating microsites within london.gov.uk we are ensuring consistent branding, modern design patterns and building shared feature libraries that remove barriers to future innovation.
One of the earliest microsites to benefit from this approach is Talk London whose goal is to allow Londoners to have their say on big issues, take part in major consultations and engage in meaningful debates which inform Mayoral policy for the Greater London area.
Research from City Hall concluded that making clearer the connections between participation on Talk London and impacts on policy would boost engagement levels and raise satisfaction.
Drawing from this research CTI Digital, in collaboration with stakeholders, established the following goals to assure the project's success:
Maintain users' understanding of the site's purpose and value it delivers to them

Increase the level of trust around the site's content

Enhance user's willingness to contribute to content such as consultations, surveys and discussions
Taking the established user research forward CTI Digital remodeled the user journeys, transforming what was a fairly traditional "forum" into a more vibrant and engaging experience, and integrating it into the user journeys of london.gov.uk.
"It's really important to me as Mayor that we can draw upon the experiences, opinions and knowledge of all Londoners. Your contributions to Talk London help me even better to understand what matters to Londoners."
Mayor of London, Sadiq Khan
To demonstrate the importance to City Hall of meaningful citizen engagement we introduced features that reduce time between participation on Talk London and reporting impacts upon policy decisions. With the ability to showcase analysis of popular topics and survey responses, report progress updates on policy change and present live statistics via infographics The Mayor is placing impacts first and foremost.

A further benefit of having consolidated Talk London into london.gov.uk is that it allows content and conversations to be more seamlessly introduced to user journeys across the digital estate. Promotion of Talk London work alongside relevant material on london.gov.uk leads to a more harmonious user experience, bringing debate to the attention of a much wider audience (350K+ users per month) than ever before.
As we proceed to integrate further microsites to london.gov.uk, exposing new features to the wider estate, Talk London can benefit from these innovations. For City Hall the benefit is an economy of scale, for the people of London it means much improved and consistent digital experiences.
The vastly improved Talk London celebrates it's 5th birthday with a personal invite from Mayor Sadiq Khan encouraging the people of London to actively participate in influencing and shaping his plans for the future. Why not take a look and join these important conversations, have your views heard and shape the future of London?