This year, the creative, digital and tech sectors in the North continued to deal with the ongoing impacts of the Coronavirus pandemic.

The year marked a number of debates in the digital and technological sectors, but what will 2022 bring?
Below are some faces you'll recognise, who spoke to Prolific North about their predictions for 2022, from trends and tech innovations to agency plans.
We were delighted to see so many of our CTI family featured in this piece by Prolific North this week, talking about their predictions for the industry, whilst moving into 2022 .
Keep scrolling to see some familiar faces...
Matt Smith, Strategy and Experience Director at CTI Digital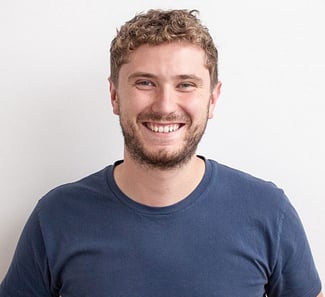 Over the last year, the initial panic and disruption caused by the pandemic has given way to businesses realising that their large, complex and technical debt-ridden platforms have been one of the biggest barriers to them adapting to this new reality. For many businesses, adapting meant surviving.

For many, they had to cobble something together with what they had, taking precious time and preventing them from meeting users' needs, as well as their more nimble competitors, did. Others gave up on their current platforms entirely, instead leveraging SaaS platforms that gave them the agility they didn't have themselves.
It's in this context that we're now seeing more and more businesses seeking to overhaul their platforms into something simpler, more user-centric and ultimately nimble. What this work uncovers is that often the platform they had is just a symptom of a deeper set of organisational problems. Fixing those is what really makes an organisation able to respond to their next big challenge.
Gez O'Brien, Creative and Strategy Director at Stardotstar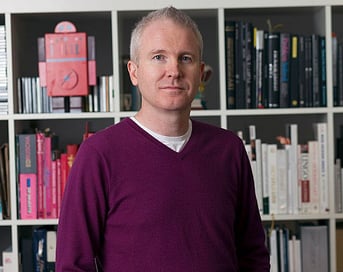 2022 is going to be the year that employers finally accept that remote working isn't going away, no matter how many beanbags, ping-pong tables or 'come back' campaigns they run. To counter that distribution, better ways of working together at a distance and even time zones will emerge. I'm fully expecting start-ups to appear in this space and take the bigger corporations by surprise.
Workplaces will be left with people that value the power of faster interactions and relationships, especially more creative work.

It's also the year that I think company cultures become a significant factor in where people choose to work — and if your operations are burning through the mental and physical strengths of your people, you'll need to spend 10x the time and cost of recruiting back.

In a nutshell then: People, Culture, Change — and great opportunities to reimagine futures in those changes.
Anthony Diver, Managing and Creative Director at Mosquito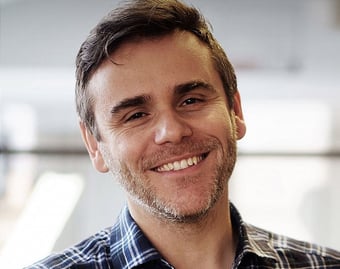 The far extremes of technology will try to enter the mainstream brand conversation.
We are already seeing major brands using blockchains to market themselves - even Coca-Cola has traded NFT assets.
Allowing consumers to not just 'engage' and 'connect', but to 'own' a part of a brand you love is a powerful thought, one which although may be seen as a tech-fad, is a shift-change on how digital communities and decentralised brand ideas can start to be discussed, invented and tested for longevity - a brave new world of brand comms potentially awaits.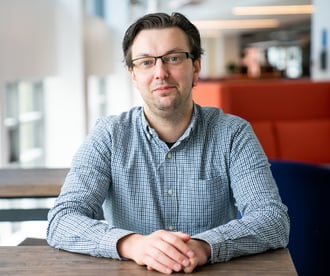 I'm glad I didn't have to make a prediction at the end of 2019, a couple of years in and we can be certain about the uncertainty of everything going on.
Consumers now have massive confidence in making online purchases, and simply that most of us will probably 'be in' to take delivery.

Cop26 put carbon reduction, sustainability and biodiversity well and truly in the spotlight. 2022 will be an opportunity for brands to react to this challenge. Expect to see more eco-packaging, efficient delivery options, and donation/offsetting messaging at checkouts. Consumers are likely to seek out brands, whose green credentials align with their own values, and credentials will need to be demonstrated by brands, all the way from product development to the door.
Tom Ashworth - Hosting Director Nublue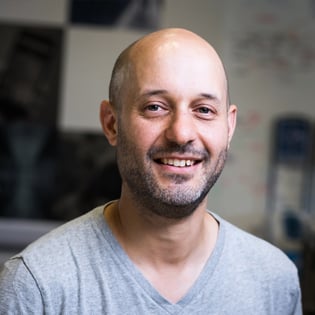 2021 has seen hybrid working become the 'new normal' for many people in the industry. With the emergence of new Covid variants and restrictions, I don't see much likelihood of a change to working habits in 2022.
As a result, home working and smart home technology will continue to be big areas of development in 2022.

2022 will see greater adoption of multi-server cloud setups by businesses of all sizes as the performance and resilience benefits of these platforms are made increasingly accessible through specialist managed providers.

Voice Search will continue to grow with 65% of 25-to-49-year-olds now talking to voice-enabled devices daily. Voice will become of even greater SEO importance in 2022.

Progressive Web Apps (PWA's) are not a new trendy technology now, launching in 2018 however there will be greater demand for them in 2022, as a more cost-efficient route to providing an App experience to customers.
Benefits such as a consistent and performant mobile experience, quicker development time (compared to traditional phone apps) and offline capabilities will appeal to business owners in 2022.
To see more experts predictions from across the technology industry, see the rest of Prolific Norths post in the link below: