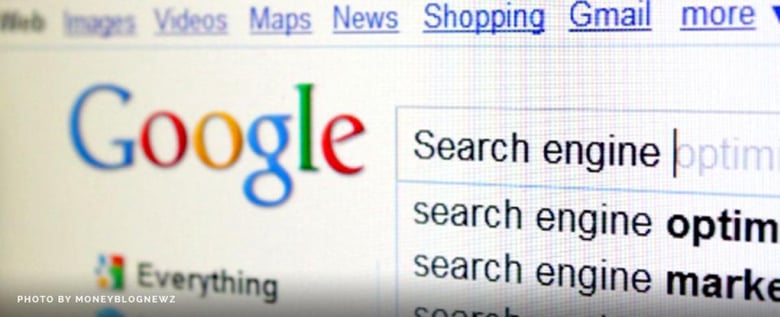 When it comes to search engine optimisation (SEO), many seem to get confused due to the constant changing of Google's infamous algorithm. In the past, SEO wizards used to aim for lots of links back to their website and relevant keyword stuffing however, this is now seen as black magic, or in SEO terms 'black hat' SEO.
We recommend not following this practice as it will only result in Google finding out your dirty tricks and reducing your rankings or in a worst case removing your website from their results. Google's recent penalties have had an effect on hundreds of brands across the web, many of which were not even aware that they were at risk. This comes from previous agencies that had created lots of un-natural links to their site in order to improve their organic listings in the short term.
So, I guess you're now asking what can I do?
The answer is simpler than it may seem, so we've put together 5 of the most important things to focus on when implementing SEO.
Content
You're probably sick of hearing the phrase 'content is king', but there's a good reason for this, because it really is! Not so much the quantity of content, but more the quality. If you can write good quality content and target your customers by giving them relevant information then your content will indeed be king.
Regularly producing content is a must; however, don't worry about the length, as there's nothing worse than padding out a blog post for the sake of it. And don't forget to link your blogs internally! If you are writing a blog that's relevant to a previous post, link it in. This will help the user find more relevant content on your website whilst reading your articles.
Meta tags
Deep down in the HTML of your site lies the Meta tags, this includes the Meta description, page title and keywords. Forget about the keywords, Google no longer takes them into consideration and putting them in only allows your competitors to see which keywords you are trying to rank for. However, optimising your Meta description and page title to be relevant to your content is a must.
The Meta description is the snippet of text that appears beneath the URL on search engine results pages (SERPs) and should be kept to less than 150 characters. The page title is what you see in your tab when you open a website, which should be kept less than 60 characters as Google won't display anything further on its results page. These titles should contain your keywords at the beginning and be accurate, informative and eye catching for the reader, as they are the words they will click on in the SERPs.
Any images on your website should have a accurate file name rather than 'image0921' for example, as well this you should ensure their alt tags and description fields are completed for full optimisation. The alt tags are read by the search engine to understand what the image is, so describe it as accurately as possible.
XML sitemap
Your XML sitemap is similar to your user sitemap, but for the Google Bot (the robot that crawls and indexes pages for the results pages) to know what it should be crawling and including. For example in the XML sitemap you would not want thank you pages for enquiry forms or any admin pages or user pages with confidential information on. Also if your site is built with blocks creating views or panels you will want to ensure the raw element URL's are excluded too so not to have indexed duplicate content.
Social sharing
Get on all social media platforms, Facebook, Twitter, LinkedIn, Vine, Instagram, all of them and try to find out which your audiences prefer. Engage with them, it is a two-way channel after all, share your content, be friendly and reply to people's questions to be on your way to ensure a larger online presence.
Don't forget about Google+! There have been a few studies that have shown increased rankings as a result of having a profile. Therefore it is important to have a presence, as this will help to rank your content and try to achieve a decent amount of +1s.
Local SEO
Local SEO could be a separate blog post in itself, but to summarise the main points... The first thing to do is claim a Google Places for Business page and ensure the profile is complete. The second step is to link the Google Places profile to a Google+ Local page, which features reviews, images, information and all of your posts.
The benefit of local SEO is that it's focused on providing results relevant to a searcher's location. For example, if you are looking for a local restaurant, Google will show you the closest places.
If you need any further advice, or want to take your SEO to the next level, get in touch with our expert marketing team and be sure to follow us on Facebook and Twitter for our latest blog posts.