All the hard work, time and effort your team has put into your Black Friday campaign is finally complete! You've got the customers and the sales, but now what? Does the journey end there?

Far from it.

You don't want to waste the momentum you've worked hard to build over the Black Friday period, so nurturing customer relationships and turning Black Friday customers into your long-term customers is essential.

With 84% of people saying a positive customer experience would encourage them to shop with a retailer again, it'd be silly not to put the effort in and use this to your advantage.

Retaining customers is a cost-effective strategy that marketers often overlook. Think about it – it's much more expensive to market to new customers than to existing ones. Every new customer requires a much larger portion of your budget than existing ones. As a result, if you don't have many existing customers, your marketing strategy will come with a high price tag.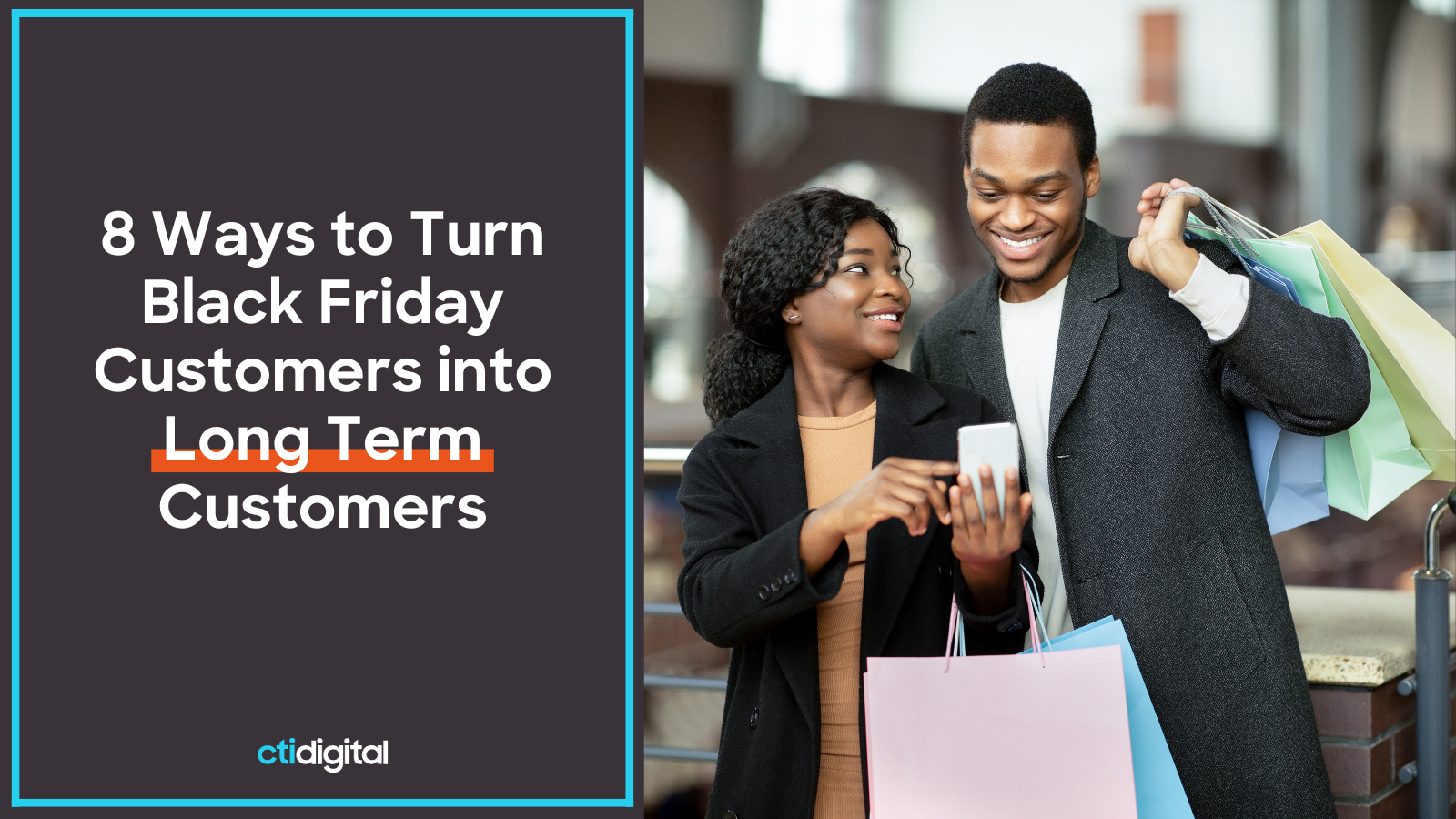 With a few tweaks to your eCommerce strategy, you can retain your Black Friday customers into customers that stick around for the long run. Here are 8 ways to do precisely that…
1. Having Top Tier Customer Service
There are 3 ways your customer service can excel and keep your customers happy through the Black Friday period and beyond. These include:

Personalisation

Personalising your content, such as emails, adds a human touch to the message you're trying to send. It makes customers feel wanted and seen. You can also send recommendations based on their past purchases to make them feel like you're talking directly to them rather than your entire customer base. Reassuring your customers they're valuable means they're more likely to return to you.

Quick and effective responses

When your customers get in touch with an enquiry, fast responses are a great way to show you value them and want to keep them happy. Whether this be by email, through social media or even phone calls.

Problem resolution

A key factor in whether a customer will return to you or recommend you. If you resolve issues or complaints promptly, your customers will feel important and cared about. Building a happy relationship and community with your customers is how you can get people to remember you next time they want to purchase an item or service you sell.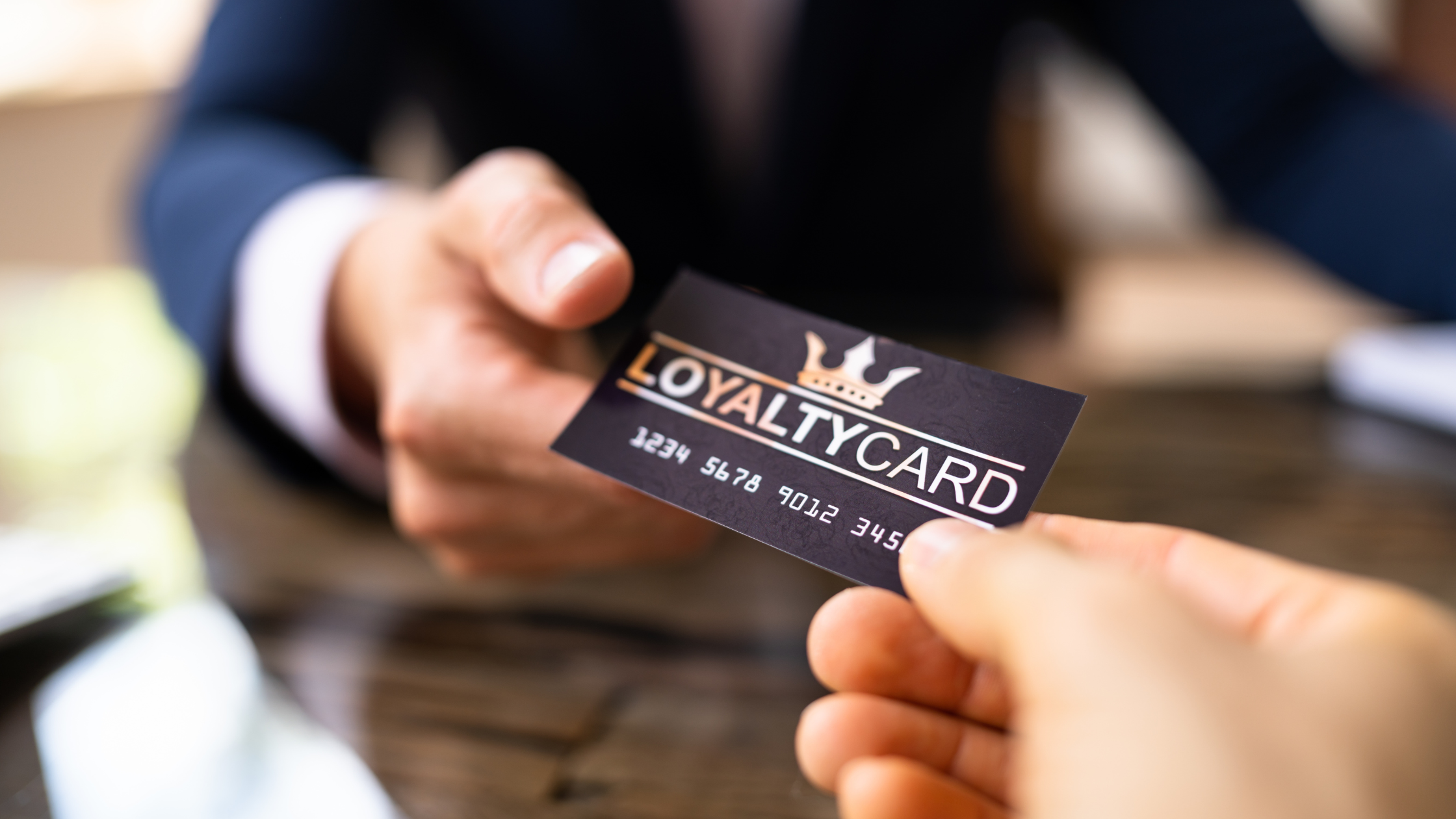 2. Encourage Loyalty
By introducing loyalty programs, you can encourage your customers to have a strong emotional connection to your business. You can be creative about what type of program you'd like to offer, a popular way is to offer points every time they purchase something. The more points they build, the bigger the opportunity to "unlock" incentives such as discounts or freebies.

These programs enhance customer satisfaction and contribute to their likelihood of returning.

With this, you can offer special discounts, give early access to sales or even provide them with exclusive products as an incentive to be loyal to your business. Giving them a reason to come back by gamifying the process makes it more enjoyable and easier for the customers.
3. Engage Through Multiple Channels
Keeping in touch with your audience is crucial as it helps sustain the momentum generated during Black Friday. This keeps your brand fresh in their minds. Ongoing engagement can be done in the following ways:

Email Marketing - You can send personalised and relevant content to your customers, including product recommendations based on their previous purchases or exclusive offers.

Social Media - Another effective way of engaging with your customers is by talking to them through platforms they already use, such as social media. Create polls, giveaways and even reply to their comments. It shows you like to be involved with your community.

SMS Marketing - Occasionally sending SMS messaging can be a great way to inform your customers of upcoming sales, events or discounts. Letting them know first makes them feel valued.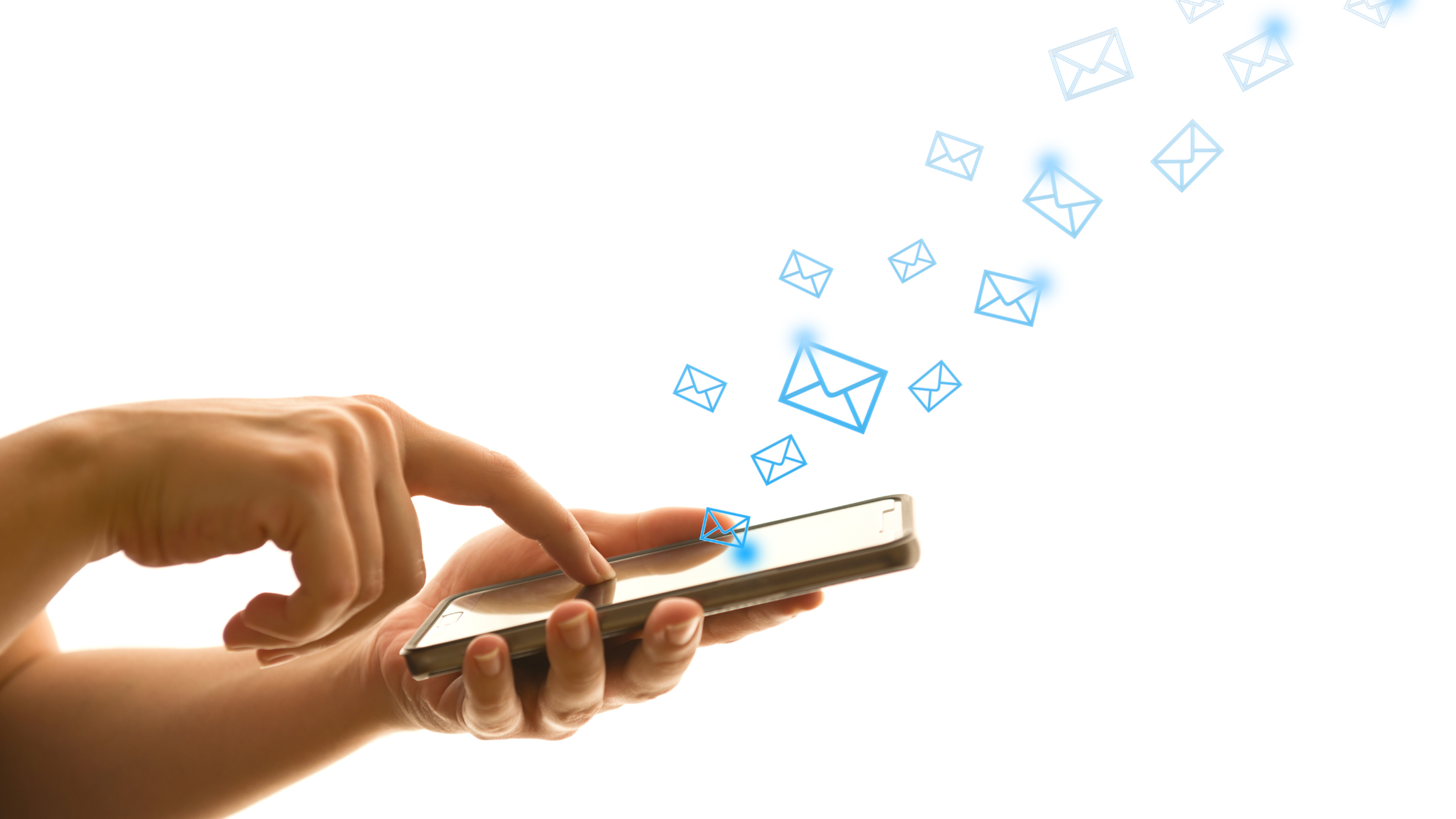 4. Post-Purchase Engagement
Staying in touch with your customers even after their original purchasing journey has been completed to show you appreciate their custom is a brilliant way to increase your chances of them shopping with you again in the future.

A great way to show your customers that you value them shopping with you is by sending post-purchase thank you emails. You could also ask how their experience was and for them to send you any feedback, showing you care about how the journey was for them. Another way to show you care is to offer assistance with what they purchased and let them know they're welcome to come to you for any help.

And speaking of helping your customers, sending out helpful guides, FAQs and customer support will be well received to assist customers in using their purchases effectively. Showing them that you care and that they're getting the best out of their purchases will be appreciated, and you'll be front of mind when considering a future purchase.
5. Keeping Consistent
Strong communication and attention to detail are important in the post-Black Friday journey; however, the products or services you sell must consistently meet expectations. It's all well and good putting the time and effort into the entire buyer's pre- and post-journey, but if your products or services are better than they are, all the stages will have failed as the customer will be dissatisfied.

A way to show you're constantly developing and keeping your products and services fresh is to introduce new products or services to keep customers interested and engaged. This could be things related to previous purchases or something entirely new; if you're known for having consistently good products or services, you'll already have credible backing from your customers.
6. Building a Community
People value being heard and kept in the loop of their interests. Social media groups, such as Facebook groups, have increased popularity for people to build communities based on their desired topic. This could be an excellent way for businesses to connect with their customers more personally. Members can share experiences, and tips and ask each other questions.

You can also build more of a community by hosting your own events, whether this be in person or virtually. You can discuss anything to do with your business, products or services and answer key questions your audience may be interested in. You can even offer exclusivity to your most loyal customers by requesting them to be speakers or participants.
7. Effective Feedback
Requesting feedback from your customers and actually actioning them is so underrated; nothing says, "We want to create the best product or experience", like listening to the very people investing in your business.

By sending out communications after Black Friday about your customers' experiences, you can get fresh insight into where you can improve for the future. By showing an interest in how your customers think you can improve, you'll make them feel valued, and like they're a small part of your business.

If you do action a piece of feedback, we'd recommend shouting about it! You could post about it, write a blog, add it to a monthly newsletter, and show people what was suggested and how you took it on board for the better. This will prove to your audience that their opinions matter and are heard.
8. Surprise and Delight
Another way to make your customers become long-term customers is to surprise them with incentives. For example, offering customers the chance to get discounts on their birthday. Something as small as this means they're likely to stick around longer than just the Black Friday period.

Even sending random thank you's, or discounts can keep a customer hooked; they won't think you've got their money and don't care anymore. Building trust and a relationship with your customers will keep you at the front of their minds the next time they need a product or service you offer.
Summary
By combining these strategies and consistently delivering value to your customers, you can turn Black Friday shoppers into loyal, long-term customers who'll keep coming back. Remember, building lasting relationships takes time and effort, so be patient and authentic in your interactions.

If you need help retaining your Black Friday customers through your digital marketing, get in touch with one of our experts today.