As a certified Umbraco Platinum Partner, we bear the weight of having to successfully meet the needs of stakeholders, the buying company information officer (CIO) and the technology vendor; however, this does not mean we can put sustainability on the back burner.

Following the launch of Umbraco's Sustainability Team in August 2023, a forum that brought together partnering digital agencies, business technology leaders and Umbraco, we were asked to join a discussion with Diginomica. Our Chief Commercial Officer, Steve Gale, and Partnership Director, Kirstie Buchanan, joined other partners and shared their thoughts.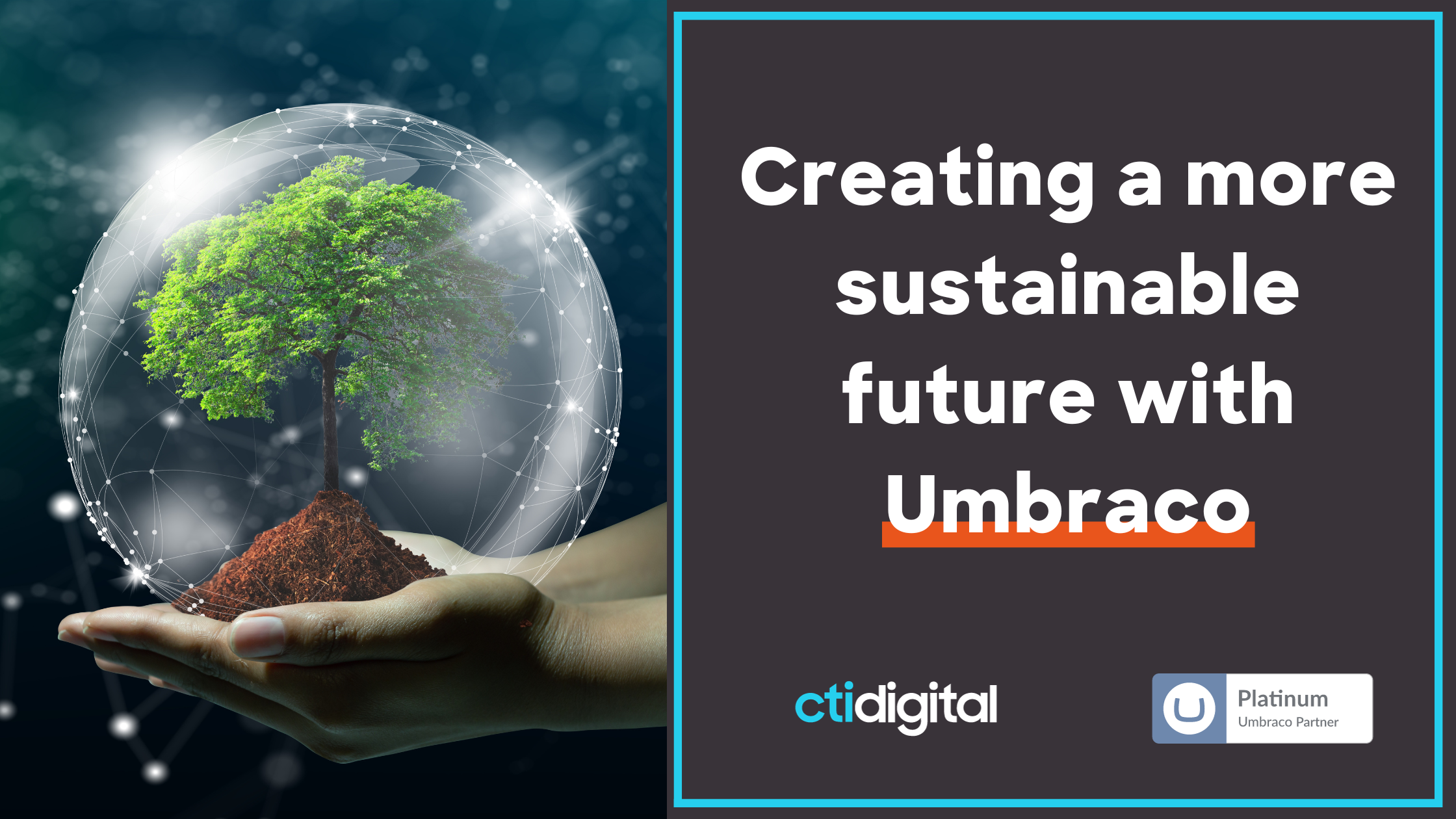 During the discussions surrounding sustainability challenges in technology, our Chief Commercial Officer, Steve Gale, commented on how so much of the work we do relies on energy and, therefore, the importance of remaining sustainability-focused.
Sustainability needs to be built into the core offering, challenging business leaders to begin all work with sustainability in mind when creating new websites or offering other digital services.
Steve Gale offers his thoughts, 'What Umbraco are doing and why we are so supportive of it is they are thinking about sustainability at the beginning of the build. It is the same as understanding the requirements of the client and the targets around performance, so sustainability can be a byproduct.'
Building a site that addresses the issues faced can have multiple benefits as well as sustainability. Kirstie Buchanan, our Partnership director, points to the implications of attracting and retaining top talent. By focusing on sustainability, you can boost morale, people want to work with and be involved with a company with a human touch.
Organisations are also stipulating the need for sustainability. Kirstie Buchanan states, 'We are on multiple frameworks, including the UK government, and with the new regulations coming out of Europe, the demand for better sustainability will increase.'
Summary
Umbraco has worked to cultivate trust by investing in creating the forum and guidelines whilst also collecting feedback from their partners, all in aid of making technology more sustainable by reducing the CO2 emissions produced through technology.
From the discussion, it was agreed by all involved that for any progress in the matter, it has to be a two-way discussion between Umbraco and their partners.
By having these conversations, we can work to create more sustainability in technology, preventing the deterioration of the environment by implementing sustainable processes and educating our colleagues and clients on sustainable web design.
As an Umbraco Platinum Partner, we can help you achieve your business goals with an outstanding website, intuitive UX, and exceptional mobile-optimised performance. Find out more about our services as an Umbraco Platinum Partner here.