Brighton SEO has become an iconic gathering that attracts professionals, experts, and industry pioneers from across the globe. The conference serves as a melting pot of innovation, knowledge sharing, and networking opportunities, offering a unique platform for marketers, SEO specialists, and digital enthusiasts to gain invaluable insights into the ever-evolving landscape of search engine optimisation.
Some members of our team attended Brighton SEO this year not only to network but to learn something new and hopefully improve their current knowledge. Overall the event encourages us to do our jobs a little bit better as a result.
We interviewed Cody, SEO Specialist here at cti digital, who attended the event to talk all about it.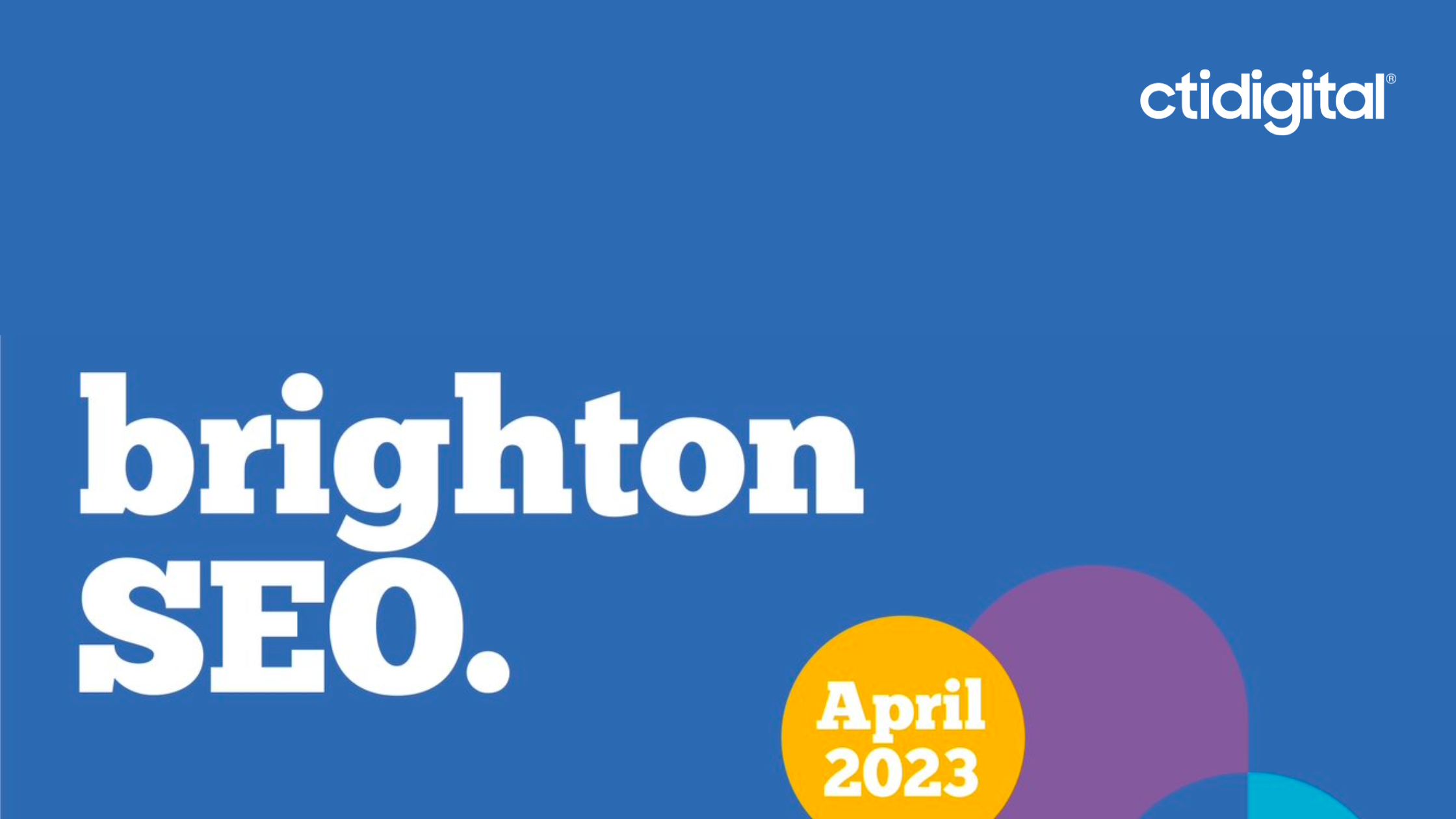 Here are 3 of the key takeaways Cody took from the event:
Google Lighthouse
Relying on a Google LightHouse page speed score and making amendments to your website based on that data alone is the wrong approach to take. Google LightHouse doesn't interact with our website in the way users do, and the score always changes based on multiple factors.
How can we adopt this to our role?
By utilising as many infield tools as possible, from Google Search Console, CWV, LightHouse, ChromeUXReport, comparing against competitors, and creating a much larger database for us to work on when deciding how to improve a site's overall page, allows us to make a much stronger and well-informed decision without causing unnecessary negative impact to our clients.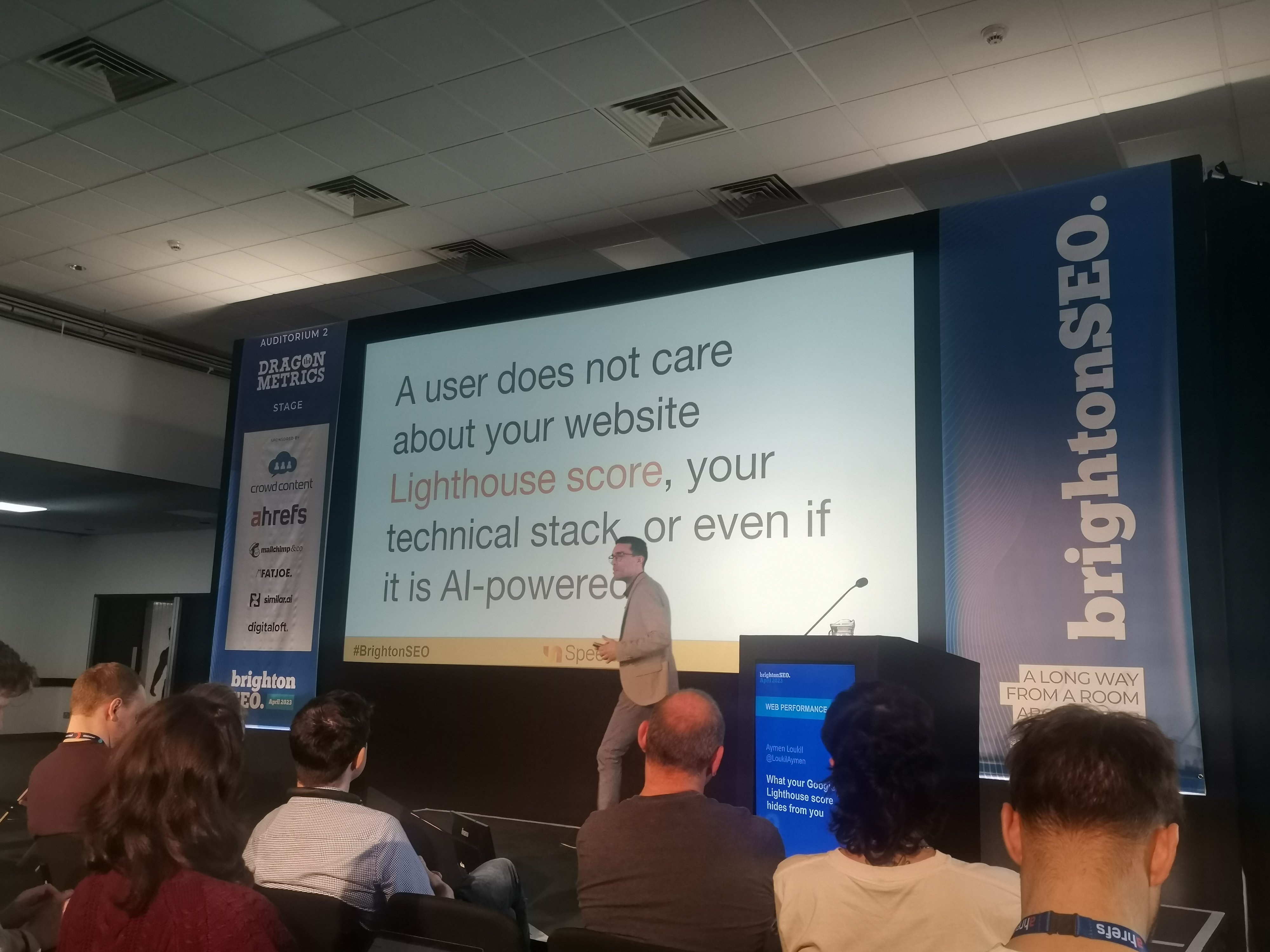 Website Migrations
One of the most common issues when it comes to website migrations is the communication between SEOs, Developers and Project Managers.
How can we adopt this to our role?
Most developers and project managers have very little SEO knowledge. This can make migrations a messy job as SEOs are normally looped in far too late, or their advice is not taken on board. This is all caused by a lack of understanding and communication. It is our job to ensure communication is on top.
By working closely with our developer's project leads, and to potentially showing the value that a website can have when SEO is taken into consideration earlier, is certainly something we need to implement.
More internal training sessions for the wider agency would be valuable.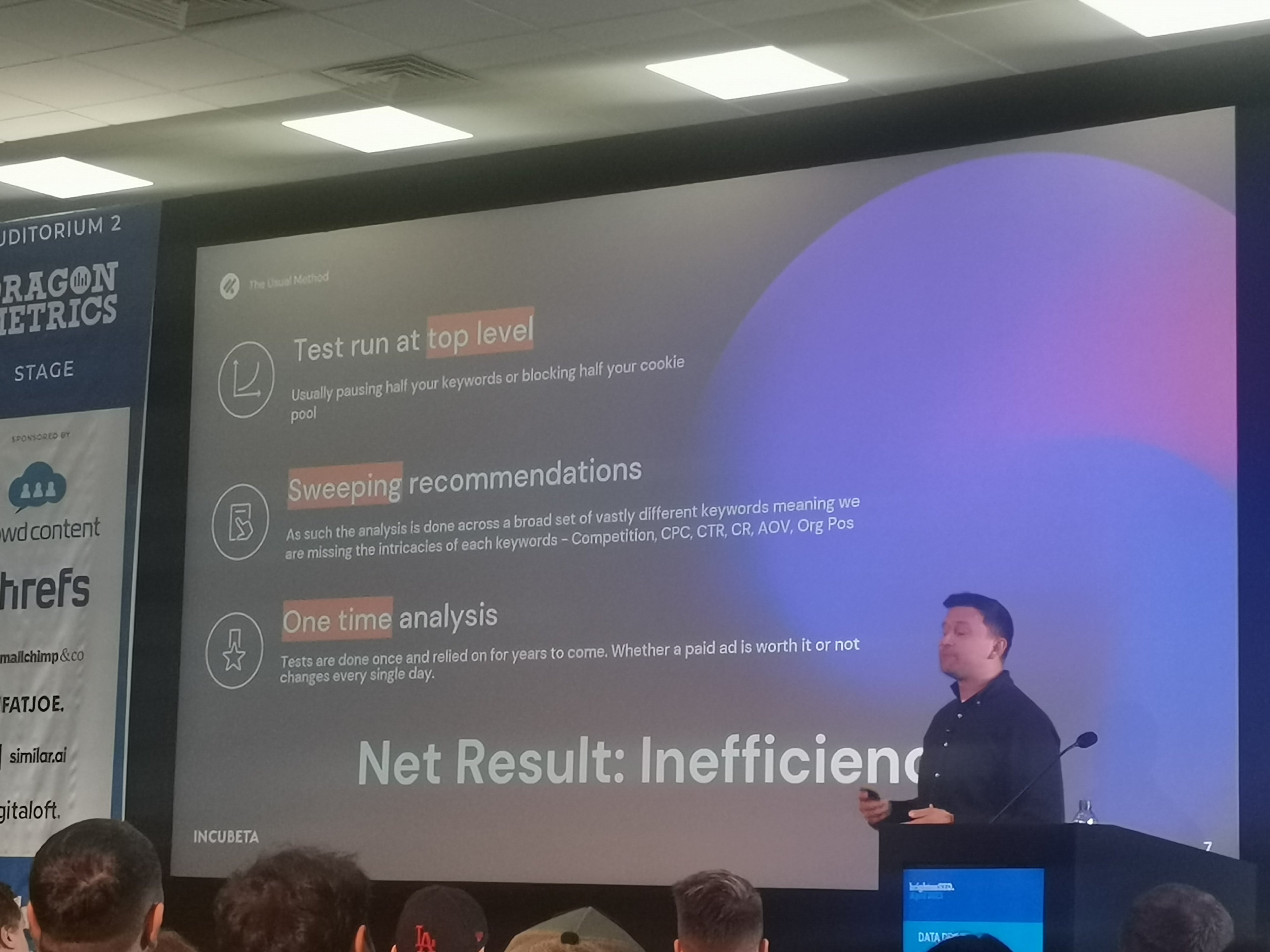 Google Updates
How to avoid being hit by a Google update: When it comes to Google algorithm updates, most of us fall into the habit of reacting straight away, making changes to our website without any hesitation. This is the wrong approach.
What is the right approach?
Simply, by being proactive, not reactive. This is key. We shouldn't start making changes because something has dropped on a client's website. We shouldn't be pointing fingers at anyone. Get some data first. Read what the update is about. Head to the community and gather a lot of information before you even begin to touch your website. We can implement this in our role by ensuring we communicate effectively when updates take place, but also ensure we head to SEO resources on a daily basis for any further updates.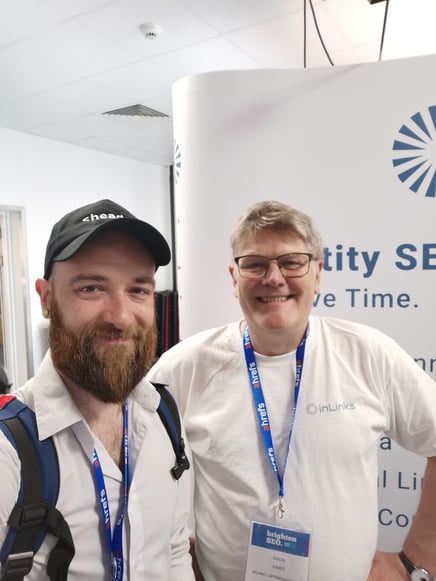 Cody's Favourite Part of the Event
My favourite part of the event was certainly most of the talks I attended. It was great to fill up my existing knowledge of many of these topics, helping me to be able to approach strategy from a broader perspective and more holistically rather than linear. The OnCrawl after-party also went down a treat!
Why are we supporting this?
cti is supporting this as it helps our overall personal development as well as in the wider agency. An agency that strives to see its employees develop their knowledge and skill set actually helps to benefit everyone. The SEO team will become more knowledgeable and stronger as part of this learning. We can implement much of the learnings to our clients but also use it as a training exercise to better the team and department.
Overall, I feel I've certainly added more to my knowledge and can go away to look at strategy from a much broader perspective and more holistically than I currently do. This is going to prove useful and valuable to our SEO team as well as our clients. I'll be putting together a presentation deck of findings and learnings that can be presented to the wider team.
At CTI, we like to ensure our employees have the necessary time and resources to pursue continuous professional development through learning, educational opportunities, and events.
By investing in our talented individuals, advancing technology, and embracing our clients' visions, we consistently deliver innovative and effective technology solutions that benefit everyone involved.
As a Search Engine Optimisation agency, we are constantly expanding our knowledge to help brands reach new customers through search engine and social media organic visibility. Check out our approach to SEO today.