We're excited to announce that our Growth & Partnerships Director, Kirstie Buchanan, has been accepted into the new Umbraco Sustainability Community Team.
This is the first-ever official team for Umbraco dedicated to working on sustainability initiatives. This global team is composed of passionate individuals from diverse backgrounds and experiences, all dedicated to promoting sustainability within the Umbraco community and the broader tech industry.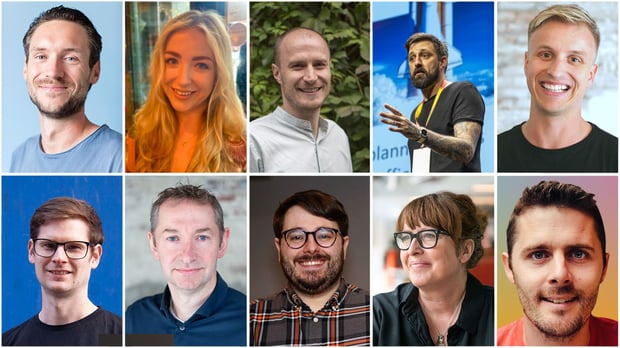 The team's mission is clear: to drive sustainability by spearheading various initiatives and advocating for positive change. With a collective focus on developing resources, best practices, and guidelines, they aim to empower the Umbraco community in implementing sustainable solutions. From developers to designers and content creators, the team aims to equip everyone with the knowledge and tools to make informed decisions and reduce their carbon footprint in the digital realm.
We're proud to also mention that the CTI Group holds the esteemed Green Web Foundation accreditation, highlighting our commitment to environmentally responsible practices. By actively participating in the Umbraco Sustainability Community Team, we aim to further strengthen our dedication to sustainability and expand our impact.
As part of this dynamic team, Kirstie and her fellow team members will also organise impactful events and campaigns aiming to raise awareness and promote dialogues relating to sustainable and eco-friendly practices while motivating others in the industry to embrace sustainable approaches that prioritise the well-being of our planet.
Kirstie Buchanan, Growth and Partnerships Director, said: "I'm passionate about being as sustainable as I can within my personal life. I buy brands that have a strong sustainable message, it's more than off-setting a tree for me. As an agency here at CTI we are accredited with the Green Web Foundation badge and are researching our plan for B Corp accreditation."
"Fortunately, there are many ways to make digital sustainability a reality. I've been involved with Umbraco for over 15 years from an agency perspective and am fortunate to work within an agency that wears its Umbraco Gold, Contributor, and Cloud Powerhouse badges with pride. I will be coming to this council with more of a marketing/customer-first angle as I want to ensure the messages and the actions we initiate resonate with both clients and agencies alike."
Together, we can create a more sustainable future, where technology and environmental consciousness go hand in hand.
Want to learn more about how we can revolutionise your digital sustainability strategy? Get in touch.