The months, weeks and days leading up to Christmas are the busiest time of year for eCommerce sites. Whether it's last-minute purchases or planning ahead, people are in a mindset to buy.

With more people coming to your online store seeking the perfect present, you'll likely see dips in conversion rate. But is there anything you can do to prepare to make the most of this busy time? In this blog post, we share our top conversion rate optimisation (CRO) tips for a successful Christmas eCommerce strategy.
What is the importance of CRO in the lead up to Christmas?
Around Christmas time, customers have a sense of urgency while shopping. People are ready to convert, and they're on a tight timeline. When competition is high, focusing on CRO before the season kicks off can help to make the path clearer for users. With an optimised online store, you can guide them to a successful purchase and avoid the dreaded bounce.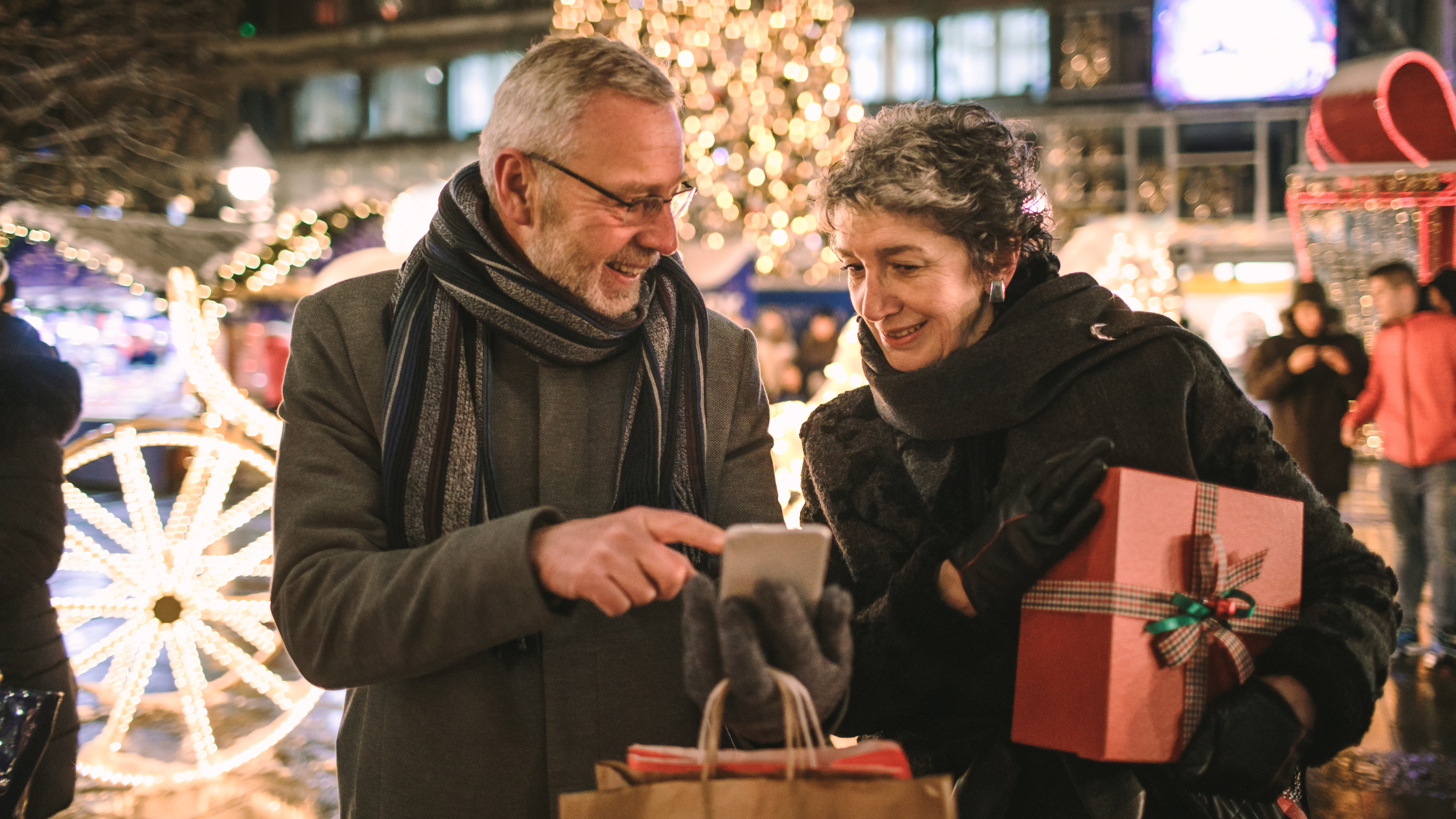 Why you should plan and implement your festive CRO strategy ahead of time
Getting your online store ready ahead of the peak can be hugely beneficial. Not only are you reducing your team's stress levels, but also have the potential to reach better results.

It's easy to avoid thinking about Christmas until late November. By that point, you're unlikely to be able to fit in any real changes that could improve conversion. Additionally, implementing your changes too late could cause issues for your site.
What are the risks of running A/B tests during the Christmas period?
Running tests during a busy period like Christmas isn't risk-free. However, with efficient preparation and consideration, you can mitigate the potential negative effects.
Bugs caused by new code
There's always a chance that introducing new code to your site could lead to some bugs. During such a crucial period, you may want to take any measures necessary to reduce the risk.

Many businesses choose to implement a code freeze around the Christmas and New Year Bank Holidays. A number of employees are usually on annual leave, meaning that fewer staff are around to deal with issues that may occur.

However, while we don't recommend implementing changes in the days leading up to a significant trading period, there are some things you can do to limit bugs. The risk is never 0, but a meticulous quality assurance approach will reduce the chances of running into problems.

Learn more about our quality assurance service.
Unexpected negative impact of new design
With any new design A/B test, you always run a small risk of it performing slightly worse than the original. Despite completing thorough research, user behaviour can be unpredictable. Whilst a temporary dip in performance during testing may not be a significant concern in most times of the year, losing out on any custom in the lead up to Christmas can be concerning.

For Christmas-time testing, you might want to opt for a split test ratio other than 50/50. For example, presenting the new design to just 10% of potential customers initially can help you to minimise impact. The results you receive can then determine whether it's productive to continue with the test. If you decide to keep testing, you can then increase the percentage of users viewing the alternative design.
Skewed results from testing
People's shopping needs and behaviour at Christmas vary compared to other seasons. So, testing during the busy festive period with inflated website traffic can produce skewed test results. While these skewed results will not cause immediate negative effects, we don't recommend that you base your year-round CRO strategy on them.

As long as you are mindful of this potential skew in the results, testing around Christmas can be beneficial. A/B tests in the festive period allow you to analyse seasonal behaviour changes. You can then apply these findings to your strategy and marketing campaigns the following year. Additionally, to gain more insight, you could run the same test again at a different time of year.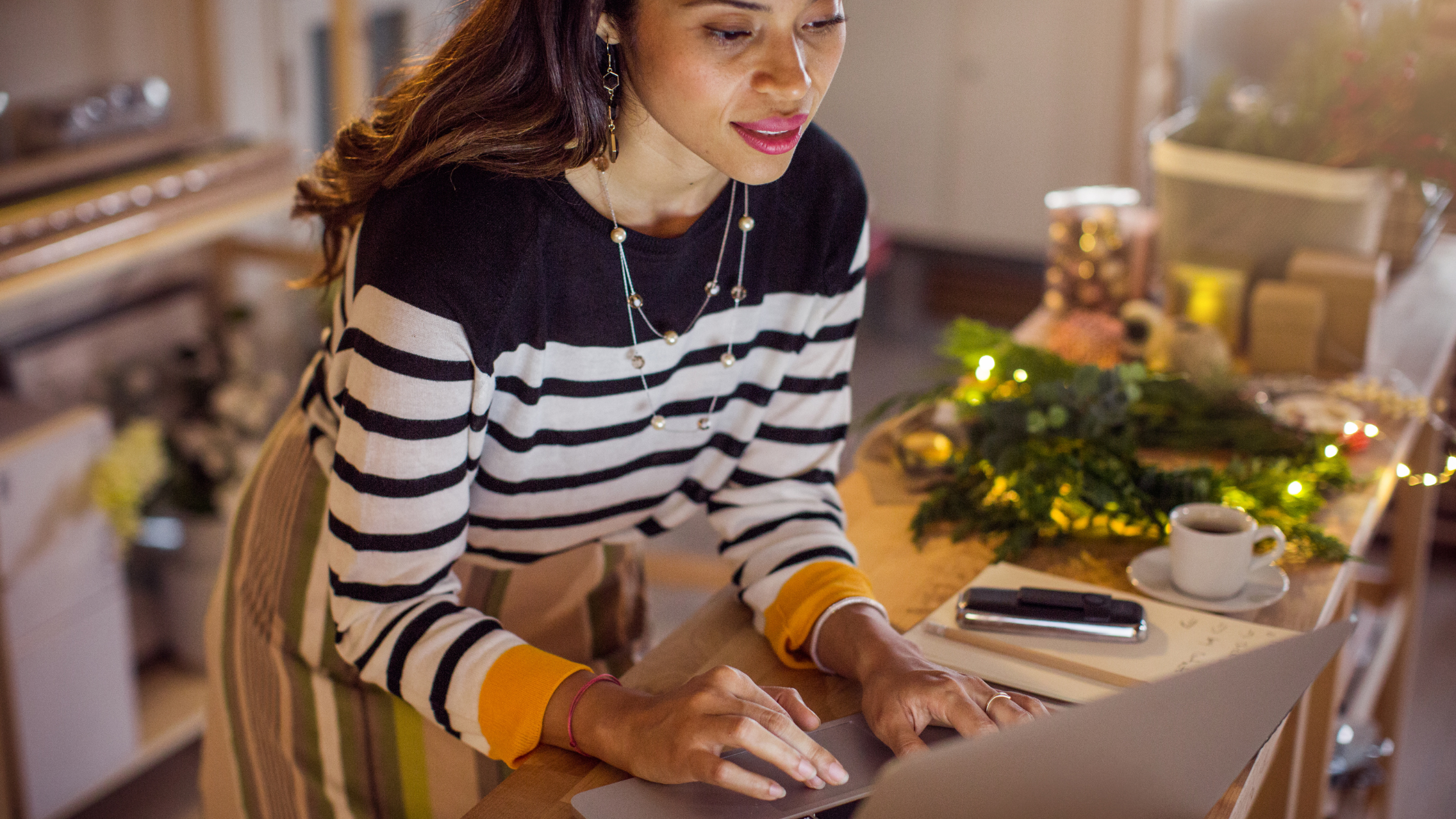 Conversion rate optimisation strategies for Christmas preparation
Create a prioritised list ahead of the holidays
Audit your site for missed CRO opportunities. Based on your findings, collate a list of the most vital changes to test and complete ahead of the festive season.
Optimise your product pages
Product pages take centre stage in the lead up to Christmas. Put aside some time to look at your product pages in detail and find opportunities for improvement. Testing different designs will help you to uncover whether customers are compelled to take your desired action. A/B testing will also help you to decide the most ideal placement for CTA buttons and promotions.
Promote Christmas delivery dates, shipping deadlines and free returns
Make sure to include messages that highlight all key delivery dates. By pre-empting user queries and showing this information upfront, your customers can feel more confident in their buying decision.

Customers also look for a flexible returns policy particularly around Christmas time. People are more conscious than ever of buying presents that their loved ones will actually use. Your returns policy can be a key deciding factor on whether the customer buys from your store or not.
Consider adding a live chat option
More and more eCommerce sites offer live chats as a way to help their customers. Matching the market trend by offering a live chat option could increase conversions. Whether you opt for an AI or human operated version, customer support is particularly important during Christmas time. People are more stressed than usual and a quick reply can make all the difference to a positive user experience.
Offer free delivery over certain basket value
People seek convenience and a good deal when buying Christmas presents. Consider implementing a free delivery option for orders over a certain value. An offer of this type can help to increase average transaction value as well as conversions.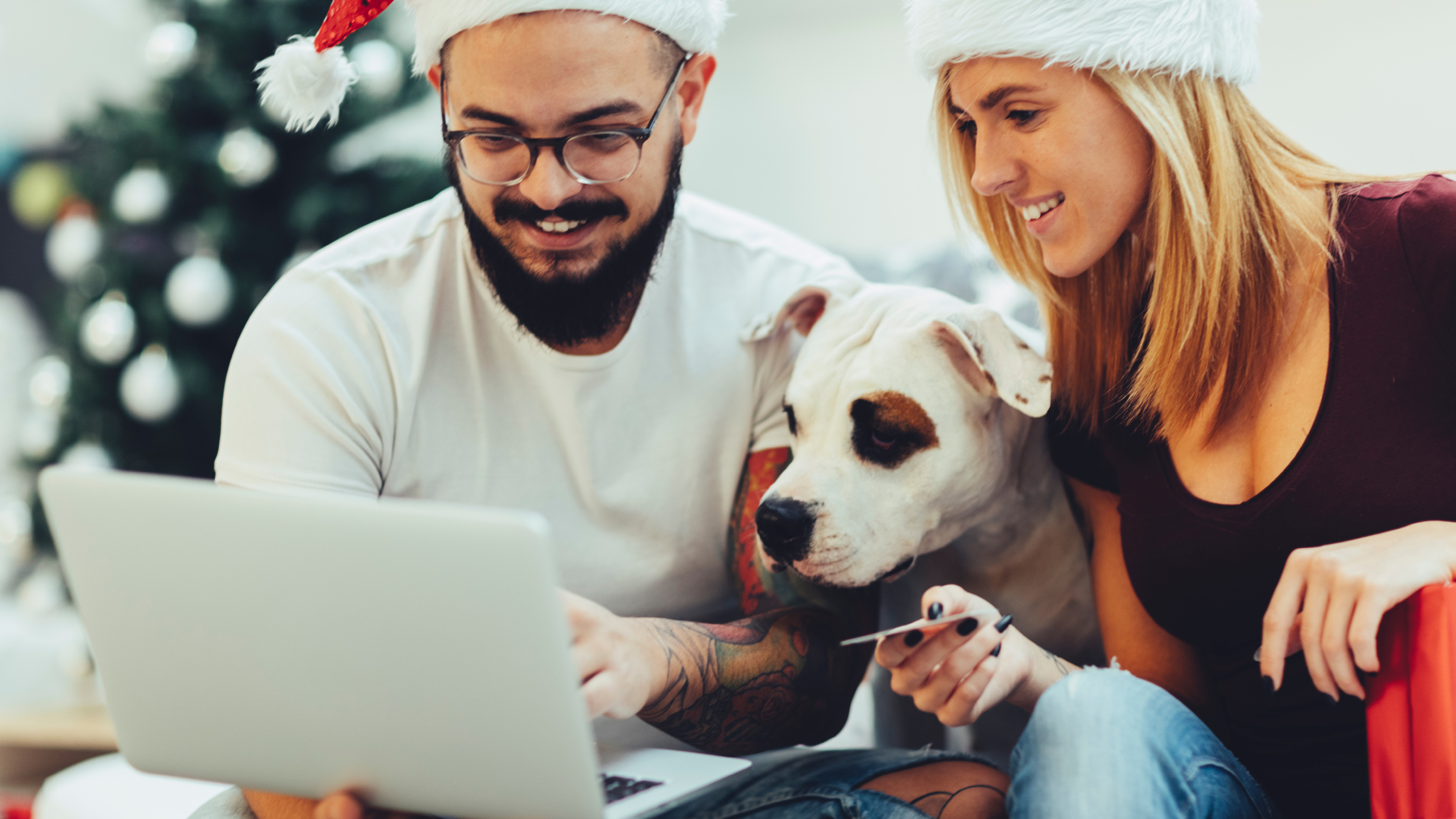 Offer price match or highlight best price offering
Price can be a key deciding factor for people shopping for gifts. Nobody wants to buy a product if they can get the same exact version elsewhere for less. By showing that you have the best price or offering price match can prevent your customers from looking for a better deal elsewhere.

Alternatively, it's crucial to point out how your product differs from other similar lower value options.
Test site speed
When time is of the essence, customers can be more impatient than usual when it comes to slow page speeds. If your products fail to load quick enough, you may start to see lower average engagement times. Analyse all the factors impacting your page loading time and come up with a plan of action to tackle them. Engage with developers and tech SEOs to fix any issues prior to the peak.
Minimise abandoned baskets
You may see an increased amount of abandoned baskets around busy periods. These can amount to a significant amount of lost revenue, so it's crucial to find ways to reduce pre-checkout drops.

There are various ways to tackle this challenge, including clarity on delivery terms and pop-up discounts. However, email marketing can be an easily forgotten yet powerful addition to include in your CRO tool kit. Work with email marketing specialists to devise email strategies specifically targeting this issue.

Explore our bespoke email marketing services.
Add scarcity notifications
Showing when a product has limited stock left is a proven tactic for increasing conversions. It's crucial to use this strategy with caution, as you don't want to break your customers' trust.

Ensure that your stock system is accurate. Choose a small limit to avoid adding a scarcity banner to too many products. By carefully implementing this strategy, you could see the benefits particularly during the gift buying season.
CRO considerations for the 2023 festive season
If you use Google Analytics, it's worth noting that the 2023 Christmas shopping season could be different in terms of tracking. This is the first year since the retirement of Universal Analytics. So, ensure that you have a GA4 tracking and reporting strategy in place ahead of the Christmas period.

Embrace Google Analytics 4 with our helpful guide.
Summary
Optimising your website ahead of a busy period like Christmas is crucial for maximising your results. Ensure that you have your conversion rate optimisation strategy ready in advance. With sufficient preparation, you can turn the seasonal traffic boost into converting customers.

Discover how our CRO services can improve your website.