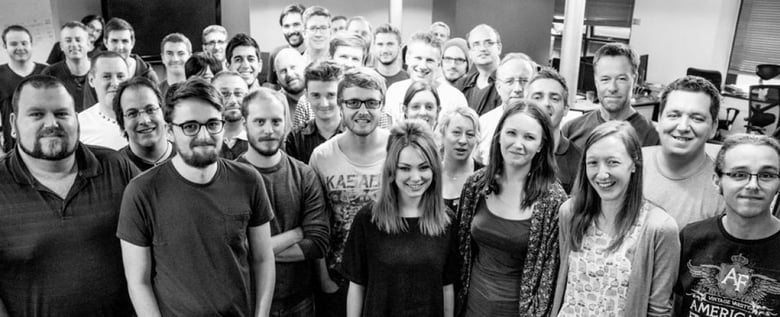 There's never been a better time to join the CTI Drupal team. We are poised to move to an amazing new HQ in the heart of Manchester's Northern Quarter and have news of another major new client win!
Striving to achieve the highest standards, over the past two years we've enhanced our processes and grown a team of passionate and talented developers, complemented by a team of capable project managers. As part of a wider growth strategy, we are delighted to announce two available openings: a Lead Drupal Developer and a Drupal Developer.
Working on projects as varied as Gatwick Obviously (flythrough), Westway Trust and Travelodge, our developers relish the opportunity to make waves in Drupal and push the boundaries of open source. Success has become infectious and over the past few months we've added more prestigious clients to our books, including Great Ormond Street Charity and Hospital and another yet to be announced!
At our core we are committed to supporting the Drupal project and have fostered a culture of contribution within the team, which manifests itself in many ways. As well as sponsoring and attending Drupal Camps, DrupalCon, Drupal.org Infrastructure and Core Contributions, our team are very much part of what makes Drupal tick. From Mike Bell who organises Drupal Sprints in Manchester, to Matt Smith, co-maintainer of Omega and Paul Johnson on the DrupalCon Global Team, each member of the team is passionate about giving back and being part of the wider Drupal community.
As you can imagine, we're looking for standout talent - ideally someone with an affinity for the North.
If you think you've got what it takes, we want to hear from you!
Find out more about the roles: