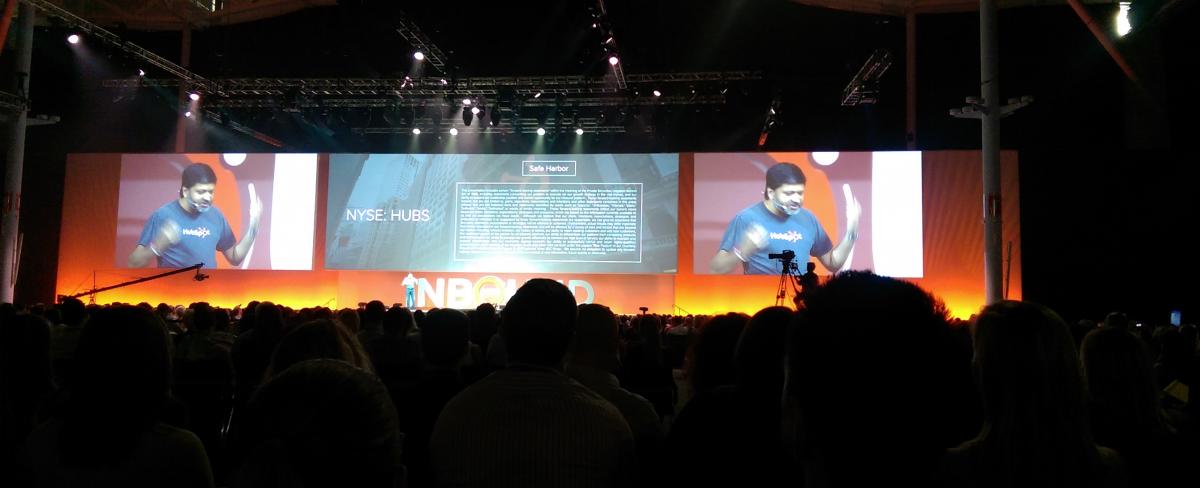 The main highlight of INBOUND15 that everyone was waiting for was the keynote from HubSpot co-founders Brian Halligan and Darmesh Shah. They kicked off their presentation with an 8-bit cartoon, humouring everyone by their entrance. But what everyone was really waiting for came next, the product updates…
Do you get sick of using lots of different analytics tools to report on results for your campaigns? I often find myself looking at a number of pieces of software to prove that campaigns have been a success and find it very tedious.
Well now with the reporting add on in HubSpot, I can do it all there. Whilst HubSpot does already have a reporting feature, the reporting add on allows you to create user specific dashboards. Both marketing and sales can use this feature to create their own reports based on metrics specific to them.
Prior to the latest new features release HubSpot seemed to have neglected advertising as part of the inbound marketing process when we all know that it is a great way to attract strangers to your website. That's where the ads add on comes in. A handy tool to create ads faster and easier, whilst showing you which ads convert the most leads into customers. It also allows for an easy view of ROI figures, right down to the keyword.
Originally HubSpot gave you the option to choose who could become a qualified lead based on a points system called 'lead scoring.' These scores would be set up by the user and weighed according to those figures, which was not only time consuming but difficult to predict. Predictive lead scoring does all of this work for you by providing a lead score based on behaviour, demographic, social, email and spam detection data.
HubSpot connect introduces a considerable amount of integrations, all of which display within the timeline of your contacts. See when a user has signed up for your event with Eventbrite, or view all of your ecommerce data from your Magento and Shopify stores. The new integrations include: Unbounce, Eventbrite, Zendesk, Slideshare, Magento, Shopify and LeadPages amongst others.
It's not just the marketing side that's been given a huge refresh, the CRM also boasts a wealth of updates. You can now build a view in prospects to receive a daily digest of targeted companies who match your criteria, connections you have to those companies and recent news stories about them.
There's also a new function in Sidekick which gives you the chance to make a warm welcome to contacts you are connected to based on LinkedIn and HubSpot information. It will show you how you are connected (similar to how LinkedIn does) and if someone within your company has contacted them, how they did. This new function is called Sidekick Connections and is available to everyone on Sidekick for Business. A limited version is also available for everyone else if you wanted to give it a try first.
@ mentions are now supported, so you can tag your colleagues in notes within the CRM and the recipient will receive a notification email. There's also a more improved integration with Gmail, whereby HubSpot CRM users will be able to pull in messages that were sent and received into the contact timeline.
With HubSpot's COS you can create websites that deliver results. With the new inline editor you can optimise for search engines, create responsive designs and have smart content which tailors to your audience.
Other bits
As if that wasn't enough, HubSpot is now available in 5 languages, has had a major facelift and have created a platform for businesses without the budget for HubSpot called Leadin. Leadin is a freemium app that allows you to capture leads via a pop up form on your website, which is easily added and gets lead intelligence data for those contacts.
If you would like to know more about the new product updates and features of HubSpot or you would like to enquire about using HubSpot for your business, just drop us a line and one of our HubSpot Certified Partners will be happy to help.