2022 has certainly been one for the history books; economic chaos, the war in Ukraine, and the queen's death, all between three Prime Ministers, and not forgetting the controversial 2022 FIFA World Cup hosted in Qatar.
However, it hasn't all been doom and gloom as the North has continued to cement its status as a thriving hub of innovation through its flourishing digital, creative and tech scene.
With the cost of living crisis and economic chaos continuing to bite with a recession rearing its head, what's next on the horizon aside from us all cranking up the radiators a notch in 2023?
Senior experts from the CTI Group give their 2023 predictions.
Steve Gale - Chief Commercial Officer

at cti digital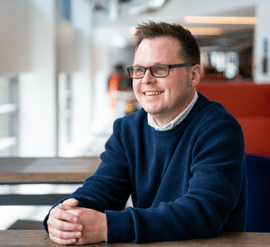 Consolidation and Composable will grow - with 8000+ marketing technology platforms, a wealth of choices can often lead to a fragmented brand infrastructure. Consolidation will continue in the marketplace, meaning more platforms will gain more features.
However, that may not always benefit brands if those individual features are not as robust as best-of-breed offerings. Composable platforms, on the other hand, offer brands a unique way to stay with some of their current platforms while incorporating the best elements of marketing technology components that offer this functionality.
Anthony Diver, Managing and Creative Director at Mosquito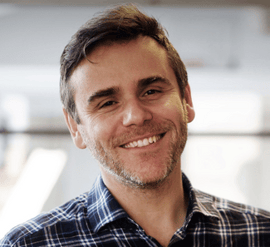 We are seeing an explosion of creative uses within AI and believe it will grow wider in 2023 - becoming an expectation in the creative process. AI has crept up on the creative industry, and there is a lot of opinion - from pure panic, to courageous creative executions such as Chase bank's AI text ads performing better than their human equivalent.
Creative AI has generated nervousness in equal measure to the breathtaking results it can produce; contentious issues surrounding job security, morals within ownership and copyright. Although AI has been quietly helping creatives for years already - From the ubiquitous AI in cameras and Photoshop extensions - to consumer-wide ability to create our own Disney-esque movie with Snapchat filters - who will make that news story next year?
Oxford University sees it here to stay too - their research concludes AI power in creative industries gives a 98% chance of models becoming obsolete.
We predict AI will be integrated so finely, your next visualiser, or artworker will be an AI bot on your Slack channel. "Hey @AIcreative send over the storyboard visuals from the attached script, thanks!" We see new roles entering the sector - 'creative taste makers' the experts behind the instructional semantic queries to generate and automate - the ones who will deliver the creative edge over the competition.
Liam Bateman - Chief Technology Officer at Silverchip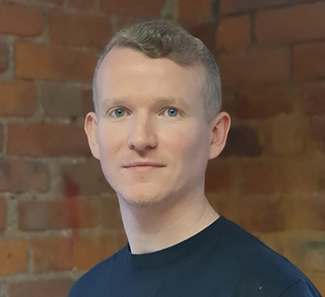 2023 is shaping up to be the year AI has a truly mainstream impact, we've been talking about it and experimenting with it for so long but with the recent launch of ChatGPT and various AI Image creation tools, the concept has not only hit the headlines but the general public is now aware and seeing its potential. It's the number one technology trend we will see develop through 2023 and will be interesting to see how business navigates its potential and pitfalls.
On top of that, I still think VR and Blockchain have a strong place in the future, both these technologies have gone through that naive phase, it's a bit chaotic as the use cases settle.
In terms of VR Meta (AKA Facebook) has banked big bucks on VR and the new Meta Quest Pro has made some big leaps but the challenge will be how business gets the cost down and more devices in consumers' hands. And as for blockchain, away from the headlines there is really interesting work going on, particularly in the gaming space and I see this developing further through 2023.
Tom Ashworth - Hosting Director at Nublue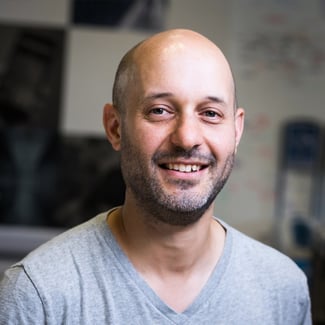 2023 will see a continued move by businesses to cloud infrastructure powered by renewable energy. The majority of cloud hosting in the UK is now 95% upwards powered by renewable energy, in comparison traditional data centre infrastructure is often considerably less green.
There will also be a continued effort to streamline web codebases and infrastructure to reduce website carbon footprints and business costs. Tools like Website Carbon give insights and broad benchmarking on how carbon friendly a site is. By making optimisations to reduce website Co2 and carbon emissions such as optimising image assets, reducing and updating javascript libraries businesses will likely also benefit from enhancements in other areas such as improved SEO, so a greener web estate can also result in more search-performant websites.
Ash Winder - Head of Performance Marketing at cti digital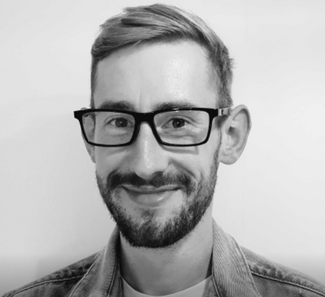 As CTI Digital's resident pessimist, it would be remiss not to predict that I expect 2023 to be challenging for businesses and marketers alike. From economic instability, rising interest rates, and a likely recession to the deprecation of third-party cookies affecting the likes of Universal Analytics and pixel-based tracking, the coming year will reward good agility and those who are open and responsive to change.
The ever-increasing costs of advertising are causing many businesses to pull back on media spending - opening up a significant opportunity to compete if the reduction in demand leads to falling CPCs.
2023 certainly will be a challenging year for many, but where one person sees difficulty, another sees opportunity. Adapting marketing strategies and having the courage to test new ideas and strategies will likely lead to winning sales, clients, and market share for businesses.
Sam Bell - Brand Strategy Director at Mosquito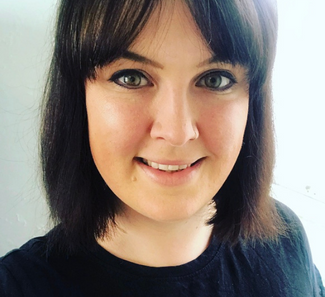 "Oh no. Oh no. Oh no, no no no no". Not, in fact, the sound of someone watching the news, but one of TikTok's biggest earworms. Although let's face it, right now it could be either. With the 2023 forecast for high-street retailers lacking optimism, consumers are turning to social media more than ever, presenting brands with a new opportunity: social selling.
The publishing industry is a case-in-point. Consumers are familiar with using social for shopping inspiration - look no further than the #BookTok and #TikTokMadeMeBuyIt phenomena - but in 2023, there is a commercial opportunity to be taken seriously. Bloomsbury credits their 220% profit growth to the 'phenomenal' impact of TikTok, WHSmith have become TikTok Shop merchants, and in a return to their bookselling roots, Amazon have partnered with TikTok as global sponsors of #BookClub.
While few brands have the budget of Amazon, TikTok LIVE is a way for marketers to connect with audiences via a real-time shopping experience. Here, authenticity translates into ROI: 50% of TikTok users have reportedly bought something after watching TikTok LIVE and this currently untapped area of TikTok could have huge rewards for early adopters in 2023.
Gemma Jennings - Brand Communications Director at Mosquito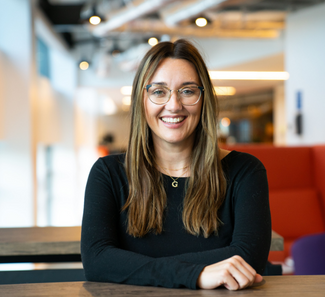 The rise of micro-influencers and the extended definition in 2023! As the coined term of 'influencers' continues to prevail, and marketing predictions see it topping every annual 'global trends report, I believe the line between micro-influencers and employee engagement could become blurred. And if positioned correctly within the overall marketing strategy, the power of positive brand endorsement from within could be the key to excelling at CX.
Shifting focus onto employee satisfaction and the curation of internal brand ambassadors will serve multiple purposes. A desire to work for a company that values its employees will no longer just be a factor for the employee itself, but a driving force in the purchase decision process when consumers are doing their product research. Expectations of authentic storytelling will reach new heights and as marketers we will need to look to new avenues to deliver this.
To read more expert predictions from across the tech, digital and creative industry, you can read the rest of Prolific North's article here.