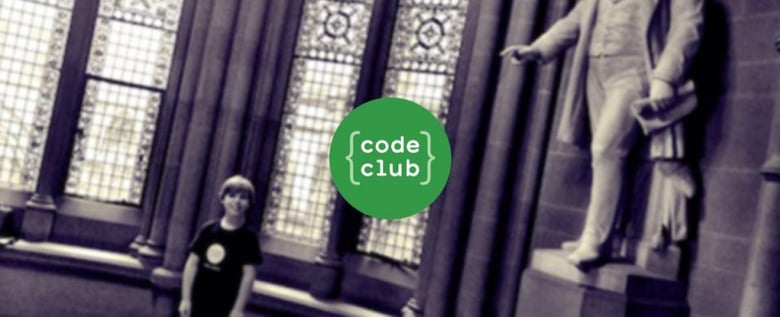 As I prepared to present to hundreds of the North West's digital business leaders gathered at the Manchester Digital Skills Conference, I glanced to my side. Sat beside me was 11 year-old Dan. Make no mistake, he's no ordinary 11 year-old. Any glimmer of nerves evaporated as I observed this confident, bright young man taking the situation in his stride.
Together with Clare Sutcliffe, co-founder of Code Club, Dan and I were about to announce an exciting partnership in which CTI Digital will invest time and money to ensure after schools clubs teaching 9-11 year-olds how to code reach 50% of Manchester's school children.
Code Clubs introduce young people to problem solving, experimentation and creativity using fun languages like Scratch. Rather than literally writing code, which exists as text in a manner computers understand, you create logic by drag and drop interfaces rather like building a jigsaw on an iPad.
Immediately I met Dan what struck me was not that he knew how to code. The benefits of Code Club go way beyond that. In attending these clubs Dan is equipping himself with the skills and confidence which he can draw upon as he moves into adult life. These young people will be the visionary leaders, innovators and decision makers for our next generations.
The internet economy contributes over 8% GDP compared with 9.6% from the financial sector. What is marked is the internet economy growth is outstripping the financial industry. To maintain this growth we need more bright minds like Dan. Code Club is the first step in that journey.
Hear Dan speak to BBC Radio Manchester (scroll to 02:20:37) talking about how he and Code Club may contribute to solving the crisis the tech industry faces in sustaining growth in the coming years.
Perhaps you may consider participating, allowing your staff to do so or simply help spread the word.