Black Friday is a phenomenon from the USA that became part of the UK commerce calendar for the first time just a few years ago. Since then, the discount day has evolved to cover shallower offers over a longer period (often dubbed "Black Five-Days").
Where unprecedented demand once saw e-commerce websites failing to cater for the spike in traffic, it has now become a widely accepted necessity to prepare in advance of the sale season.
Here are tips, straight from our e-commerce experts, on how to reduce the risk of a site-wide crash or increased purchase abandonment. Ultimately we want to ensure that your business never becomes another one of the 'Crashed Site' statistics:
Scaleable Hosting Recommendations
Before anything else, let your hosting provider know that you'll be targeting Black Friday online shoppers. A stable hosting service will provide an auto-scaling infrastructure, to scale up during peak trading periods and scale down again automatically. Discuss a planned calendar in advance and your host can arrange scaling accordingly.
You may also want to consider contacting your technical support service, in order to ensure 24/7 maintenance during this key shopping period.
Quick Load Speed
Reducing your load speed is essential to reduce the risk of the browser timing out, which gives the appearance that your site has 'crashed'.
Modern consumers also expect an instant service, especially when they are racing to grab the best bargains. If a slow site will cause them to miss out on a bargain, it's likely that your customers will go elsewhere.
There's still time to implement the necessary changes to boost your site speed ahead of Black Friday. Some quick fixes for site speed include:
Auditing your site: to find out what speed you're currently working at.

Shrinking image files: maintain quality resolution without slowing your site.

Consolidating your tags: optimise tracking tags into a single, prioritised request.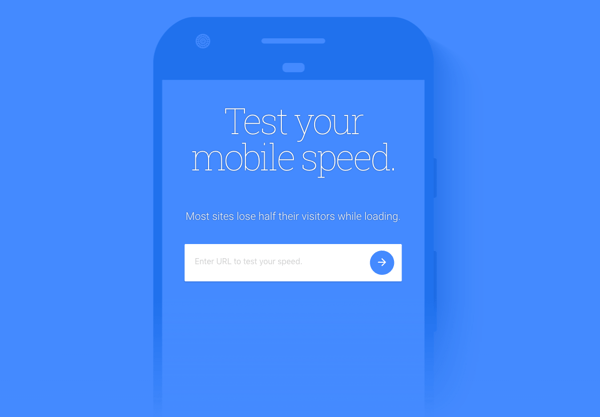 Test your load speed on mobile with Google's 'Test My Site'
Mobile Optimisation
Purchasing habits have shifted to see a noticeable rise in mobile transactions. Modern shoppers tend to shop on the go and expect a purchase journey optimised for mobile users. Implementing a responsive design, with speed-saving 'Quick Look' features, can save a user from needing to load each product page individually.
Make sure that your advertising banners and creative assets are optimised for mobile screen sizes, to ensure that all of your customers can see your site at its best.
Streamlined Purchasing Journey
Once a shopper is on your site, don't disappoint them with a bad user experience. A clear navigation, site architecture, and intelligent search should see a customer reach their ideal product in as few clicks as possible.
A major pain point in any purchase journey is the checkout - you can still lose a sale at the final hurdle. Make the checkout experience easy, frictionless, even enjoyable, for your customers:
Autocomplete fields: consider integrations such as an Address Look Up module.
Integrated payment providers: provide a trustworthy, familiar and quick route to purchase, with integrations such as PayPal, Apple Pay and SagePay.
You may even want to consider the option of Checkoutless Commerce - the shopping experience of the future.

Integrated Stock Management
By integrating your Order Management System with your website, you can be sure that your shoppers won't be disappointed by attempting to buy out of stock items.
Maintain a holistic view of orders across the e-commerce estate with an order export interface that pushes website orders across to the warehouse in real-time, reducing the likelihood of orders dropping off mid sale.
Bonus Point: Be Smarter than Savings
A major requirement in the Black Friday rush is to stand out from other businesses. Some schools of thought believe that you no longer even need to discount heavily.
Instead, consider innovative new ways to engage with your audience, beyond discount codes and slashed prices. Using interactive tactics, like social engagement and personalisation, will likely see an uplift in conversions by targeting your products specifically.
If you're concerned about your website's performance on Black Friday, get in touch with one of our e-commerce experts for a consultation.